Earn More with a CD Ladder
With rates crawling up, one way to keep your earnings on track is to spread out your cash.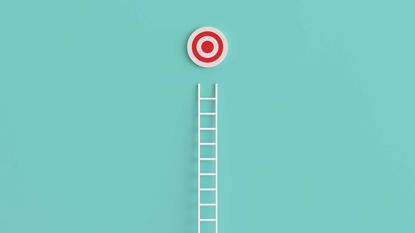 (Image credit: Getty Images)
Savers are finally getting some good news: Interest rates on savings and money market accounts are climbing. For example, the rate on American Express's high-yield savings account jumped from 0.6% to 1.0% in a span of two months.
Certificates of deposit haven't been left out of the rising-rate tide, and they're moving up faster than the rates for some online savings accounts.
CD Ladders Offer Flexibility
With a CD, you agree to keep your money in an account for a certain period in exchange for a guaranteed interest rate. Terms range from three months to five years or more. The longer the term, the higher the rate.
Subscribe to Kiplinger's Personal Finance
Be a smarter, better informed investor.
Save up to 74%
Sign up for Kiplinger's Free E-Newsletters
Profit and prosper with the best of expert advice on investing, taxes, retirement, personal finance and more - straight to your e-mail.
Profit and prosper with the best of expert advice - straight to your e-mail.
But you may not want to lock your money up for years. One way to stay flexible is with a CD ladder: Spread your cash among CDs of varying maturities—say, one, two, three, four and five years. Some of your savings will capture the higher rates that long-term CDs offer. Each time a CD matures, you reinvest the cash. If rates continue to rise, you'll reinvest the money at a higher yield. You'll earn more if you ladder using CDs at more than one institution, but you'll have to weigh the extra time you'll spend setting up multiple accounts. To see current rates, go to http://depositaccounts.com (opens in new tab) or http://bankrate.com (opens in new tab).
If you want the flexibility to be able to cash out a CD before the term is up, you'll need one with a manageable early-withdrawal penalty. Say you open a one-year CD, recently yielding 2.0%, at Pentagon Federal Credit Union. If you decided to take the money out before a year was up, you'd lose all of your interest earned as part of the early-withdrawal penalty. However, a one-year CD at Capital One with almost the same interest rate has an early-withdrawal penalty only three months' interest.
Pay attention to promotional rates and terms, which banks and credit unions use to lure new customers without having to raise rates for current customers.
0
Staff Writer, Kiplinger's Personal Finance
Rivan joined Kiplinger on Leap Day 2016 as a reporter for Kiplinger's Personal Finance magazine. She's now a staff writer for the magazine and helps produce content for Kiplinger.com. A Michigan native, she graduated from the University of Michigan in 2014 and from there freelanced as a local copy editor and proofreader, and served as a research assistant to a local Detroit journalist. Her work has been featured in the Ann Arbor Observer and Sage Business Researcher.