Americans Are Running Through Pandemic Savings, Study Shows
Households are quickly depleting the excess savings they built up during the recession, say Federal Reserve researchers.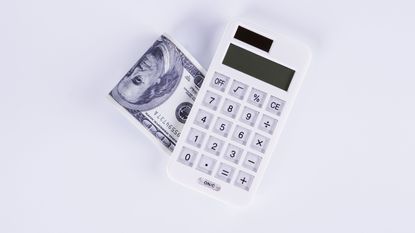 (Image credit: Getty Images)
Americans are likely to soon start depleting the excess savings they began to accumulate during the Covid-19 pandemic when the national fiscal response was strong and consumers spent less, according to a recent Federal Reserve Bank of San Francisco blog.
That savings drawdown is likely to start as early as this quarter, according to the blog by Fed researchers Hamza Abdelrahman and Luiz E. Oliveira. The blog, which updates the pair's May 8th study of household saving patterns since the onset of the pandemic recession, defines excess savings as the difference between actual savings and the pre-recession trend.
The researchers found that Americans increased their spending in the second quarter and held less than $190 billion of aggregate excess savings, "a relatively small amount," as of June.
Subscribe to Kiplinger's Personal Finance
Be a smarter, better informed investor.
Save up to 74%
Sign up for Kiplinger's Free E-Newsletters
Profit and prosper with the best of expert advice on investing, taxes, retirement, personal finance and more - straight to your e-mail.
Profit and prosper with the best of expert advice - straight to your e-mail.
"There is considerable uncertainty in the outlook, but we estimate that these excess savings are likely to be depleted during the third quarter of 2023," Abdelrahman and Oliveira said in the blog. The uncertainty, they said, is due to varying methodologies used and assumptions made about the pre-pandemic trend.
Even so, there is a strong body of work indicating the rapid accumulation and drawdown of excess savings in the U.S., the researchers said.
Pandemic cash grew fast
They cite recently revised Bureau of Economic Analysis (BEA) data showing that household disposable income was lower and personal consumption higher than was previously reported for the fourth quarter of 2022 and first quarter of 2023.
The revision reduced BEA's measure of aggregate personal savings by more than $50 billion, the researchers said. They added that second-quarter data indicate that household spending kept growing at a solid pace.
In their May 8 study, the researchers said that aggregate personal savings rose rapidly during the pandemic, exceeding the pre-pandemic trend and climbing higher than in previous recessions.
"Pandemic-related fiscal support resulted in a sizable increase in disposable income in the overall U.S. economy at a time when health-related economic closures and social distancing led to a significant drop in household spending," they said.
The study comes on the heels of a New York Federal Reserve report showing that household debt rose to $17.06 trillion in the second quarter this year, as Kiplinger previously reported.
While consumers paid down $170 billion in debt in the quarter, compared with $141 billion in the first quarter, overall debt continues to rise with credit card debt alone now hitting $1 trillion at the start of the third quarter, as reported.
Related Content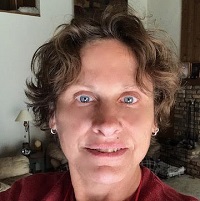 For the past 18+ years, Kathryn has highlighted the humanity in personal finance by shaping stories that identify the opportunities and obstacles in managing a person's finances. All the same, she'll jump on other equally important topics if needed. Kathryn graduated with a degree in Journalism and lives in Duluth, Minnesota. She joined Kiplinger in 2023 as a contributor,