11 Best Value Stocks for This Overpriced Market
The new bull market has sent stocks back to nosebleed levels. These 11 picks represent some of the best remaining value stocks on offer.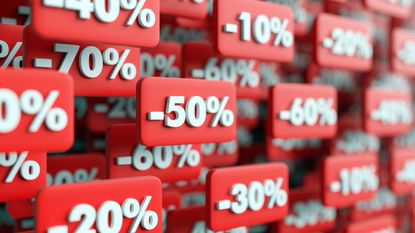 (Image credit: Getty Images)
Stocks have made a remarkable (and remarkably rapid) recovery from the 2020 bear market. Indeed, the Nasdaq and S&P 500 have recaptured and reset their all-time highs.
But stocks have become incredibly frothy once more. The S&P 500 trades at 27 times analysts' earnings estimates. The Nasdaq is even loftier, at a 34 forward price-to-earnings (P/E) ratio. Stocks are simply expensive again, making it difficult to find great value stocks.
The way to start, of course, is to focus on companies that have been overlooked by investors because of temporary challenges but nonetheless remain well-positioned to deliver superior returns over the longer-term.
In hopes of identifying the best value stocks right now, especially for buy-and-hold investors, we looked for:
Companies trading at forward price-to-earnings (P/E) or price-to-cashflow multiples that are below peer levels and/or the company's historical norm
Dividend payers with modest payouts and steady (but mostly rising) dividends
Businesses generating reliably strong cash flows
Stocks with consensus "Buy" ratings from Wall Street's analyst community
Here are 11 of the best value stocks to buy in this overpriced market. Some might remain against the ropes until America's economic recovery picks up the pace. But patient investors could reap big rewards from buying now and holding through the recovery.
Data is as of Sept. 1. Dividend yields are calculated by annualizing the most recent payout and dividing by the share price.
Contributing Writer, Kiplinger.com
Lisa currently serves as an equity research analyst for Singular Research covering small-cap healthcare, medical device and broadcast media stocks.