6 Dow Stocks With Yields of 4%+
Some high-yield Dow dividend stocks deserve a closer look, analysts say, but others aren't worth the trouble.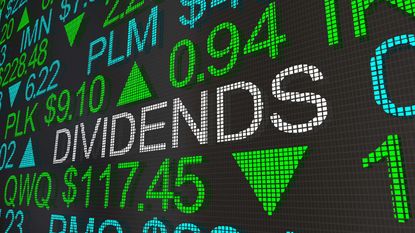 (Image credit: Getty Images)
Experienced dividend investors know that sometimes a high yield is a red flag. That's because a stock's dividend yield rises when its share price falls. A fat dividend yield won't do much good if the stock continues to tumble because the company behind it is in trouble.
Although the S&P 500 is essentially back at levels where it started the year, the Dow Jones Industrial Average still has some catching up to do. The elite bastion of 30 blue-chip stocks is off more than 6% for the year-to-date, and a number of Dow stocks have lost more than 20% so far in 2020. Indeed, four components have lost in excess of 30%.
As a result, some Dow dividend stocks are sporting the highest yields in their respective histories. And although a high yield indicates that the market isn't necessarily wild about these stocks' immediate prospects, investors can take comfort in knowing they still are quality names. The key is whether current shares prices offer a good entry point.
To get a sense of where these names might be headed, we screened the Dow for stocks with dividend yields of at least 4%. Then we dug into the data and looked to see what analysts had to say about them.
Read on to see which high-yield Dow dividend stocks the pros like these days, as well as the ones that might deserve a pass.
Data and prices as of July 16, courtesy of S&P Capital IQ. Stocks are ordered by dividend yield, from lowest to highest.