6 Satisfying Food Stocks That Look Appetizing Right Now
Higher prices on food and raw materials have been tough on some, but not all, companies. Here are six food stocks that are finding ways to boost their bottom line amid rising costs.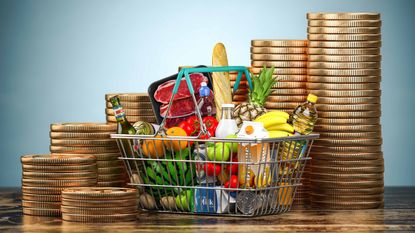 (Image credit: Getty Images)
Rising prices are a problem for many businesses. As prices rise, costs to consumers do too. The company can eat the cost and show less profit, or it can pass the cost on and risk losing sales. To quote an Eastern European pearl, both are worse.
But rising prices are not a problem for all businesses – and some of the best food stocks are poised to profit in this higher inflation environment.
As prices rise, some companies are able to buy materials and inputs better, smarter or in large volumes. Additionally, there are firms that are able to get the raw materials they need in regional markets where prices are more attractive than what their competitors are paying. For instance, natural gas prices in the U.S. are much lower than gas prices in Europe right now, giving companies with domestic supplies an edge. And still, other firms are able to find new ways to reduce their operating costs further.
Finally, there are those lucky and skilled businesses that are able to reduce their product costs and operating costs at the same time, providing a one-two punch to boost earnings. And if these same companies can pass their price increases onto customers without suffering a loss of demand, well, they've hit the trifecta.
The food stocks featured here are hitting some or all of these markers amid rising prices and disruptions in the supply chain. For these reasons, they might be some of the most satisfying food stocks to buy during a period of high inflation. Check them out.
Data is as of Aug. 5. Dividend yields are calculated by annualizing the most recent payout and dividing by the share price. Stocks are listed in reverse order of dividend yield.