Stock Market Today: Nasdaq Recovery Continues as Comms, Tech Rebound
Optimism about America's COVID path, as well as a breather in interest rates' latest charge, helped recently beat-up sectors punch back Wednesday.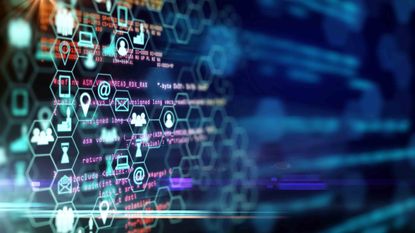 (Image credit: Getty Images)
Stocks delivered another solid day of gains ahead of Thursday's pivotal January consumer price index (CPI) report.
Gov. Kathy Hochul on Wednesday announced that New York would join a growing group of large states that are lifting some or all mask mandates. That – and a plunge in new COVID cases, to 250,000 new cases daily from an all-time peak of about 800,000 in January – have stoked optimism about the country's omicron situation, driving up cyclical sectors including materials (+2.2%) and industrials (+1.4%).
Meanwhile, several beaten-up sectors received something of a reprieve, thanks to a small pullback in 10-year Treasury rates and potential dip-buying.
Subscribe to Kiplinger's Personal Finance
Be a smarter, better informed investor.
Save up to 74%
Sign up for Kiplinger's Free E-Newsletters
Profit and prosper with the best of expert advice on investing, taxes, retirement, personal finance and more - straight to your e-mail.
Profit and prosper with the best of expert advice - straight to your e-mail.
Troubled-of-late Facebook parent Meta Platforms (FB, +5.4%) and Twitter (TWTR, +5.1%) helped the communication services sector (+2.8%) finish on top; chipmakers including Nvidia (NVDA, +6.4%) and Micron (MU, +4.8%) lifted technology (+2.2%); and real estate, 2022's worst sector so far, posted a solid 2.4% gain.
And for a second straight day, an afternoon hiccup failed to materialize into anything worse, leaving investors with pleasant results from the major indexes. The Nasdaq Composite led, up 2.1% to 14,490, followed by the S&P 500 (+1.5% to 4,587) and Dow Jones Industrial Average (+0.9% to 35,768).
Looking ahead to the next two days, Tom Essaye, founder of the Sevens Report, outlines the importance of Thursday's CPI report and Friday's producer price index (PPI) announcement:
Sign up for Kiplinger's FREE Investing Weekly e-letter for stock, ETF and mutual fund recommendations, and other investing advice.
"Bottom line, inflation remains the single biggest potential influence over Fed policy, and Fed policy will determine whether stocks continue to rally, or decline," he says. "Tomorrow and Friday we get the next two inflation readings that could either make the Fed more hawkish (and hit stocks again) or make the Fed less hawkish (and spark a rally).
"But it's not just CPI that needs to peak. Inflation expectations, which in many ways are more important from a Fed standpoint than the monthly inflation data, also need to peak. And they have not yet."
Other news in the stock market today:
The small-cap Russell 2000 also enjoyed robust gains, closing 1.9% higher to 2,083.
U.S. crude futures gained 0.3% to end at $89.66 per barrel.
Gold futures rose 0.5% to settle at $1,836.60 an ounce.
Bitcoin improved by 1.2% to $44,744.13. (Bitcoin trades 24 hours a day; prices reported here are as of 4 p.m.)
Enphase Energy (ENPH) jumped 12.0% after the solar power company reported earnings. In its fourth quarter, ENPH reported adjusted earnings of 73 cents per share on $412.7 million in revenue, easily beating analysts' consensus estimates for earnings of 59 cents per share and revenue of $410.2 million. Oppenheimer analyst Colin Rusch reiterated his Outperform (Buy) rating on the stock. "We are encouraged ENPH is pushing through a 7% price increase in March on its energy storage product to offset its battery expense," Rusch says. "We believe this points to the depth of demand and relative price inelasticity for the product, which we believe bodes well for top-line growth and margins." ENPH's positive earnings reaction helped lift other solar stocks, including First Solar (FSLR, +5.4%), Sunrun (RUN, +6.5%) and SunPower (SPWR, +6.6%).
A solid earnings report boosted Lyft (LYFT, +6.8%) shares today too. The ride-hailing firm reported fourth-quarter adjusted earnings of 9 cents per share on $970 million in revenue – more than the 8 cents per share and $940.1 million analysts were expecting. And while LYFT had fewer active riders than the Street was anticipating in the three-month period (18.73 million actual vs. 20.2 million expected), revenue per active rider ($51.79) was higher than the $46.54 analysts projected. "We still expect a gradual recovery in commuting, higher airport volume and greater momentum in bikes/scooters supporting accelerating growth in 2022 vs. 2021," says CFRA Research analyst Angelo Zino (Buy). "Rides remain about 30% below pre-pandemic levels in the U.S., but LYFT's profitability has drastically improved."
The Biggest Wealth Destroyers of All Time
When you think about historic corporate failures, a few names probably come first to mind. Enron. Lehman. Perhaps Arthur Andersen.
But it might surprise you to find that none of these three holds a candle to the 20 worst destroyers of shareholder wealth from the past three decades.
Hendrik Bessembinder, a finance professor at the W.P. Carey School of Business at Arizona State University, put together a study of stocks between 1990 and 2020 – from the worst stock collapses to the absolute best generators of wealth – meant to underscore the importance of diversification.
As Kiplinger's Dan Burrows sums it up:
"Investors were highly unlikely to buy and hold a concentrated portfolio of the market's vanishingly small handful of outsized wealth creators. At the same time, the market's biggest wealth destroyers were out there helping to crush investors' long-term plans and goals."
So, which companies managed to out-implode the likes of Enron and Lehman Brothers? Here's our quick look at these 20 wealth destroyers from around the globe – spanning disasters including the Great Financial Crisis, the tech-bubble burst, the Japanese banking crisis and more.
Kyle Woodley was long FB and NVDA as of this writing.
Kyle Woodley is the Editor-in-Chief of Young and The Invested, a site dedicated to improving the personal finances and financial literacy of parents and children. He also writes the weekly The Weekend Tea newsletter, which covers both news and analysis about spending, saving, investing, the economy and more.
Kyle was previously the Senior Investing Editor for Kiplinger.com, and the Managing Editor for InvestorPlace.com before that. His work has appeared in several outlets, including Yahoo! Finance, MSN Money, Barchart, The Globe & Mail and the Nasdaq. He also has appeared as a guest on Fox Business Network and Money Radio, among other shows and podcasts, and he has been quoted in several outlets, including MarketWatch, Vice and Univision. He is a proud graduate of The Ohio State University, where he earned a BA in journalism.
You can check out his thoughts on the markets (and more) at @KyleWoodley.