10 Best Utility Stocks for the Rest of 2022
Income investors like utility stocks for their stability and generous dividends. Here are 10 top-rated ones to watch amid a turbulent market.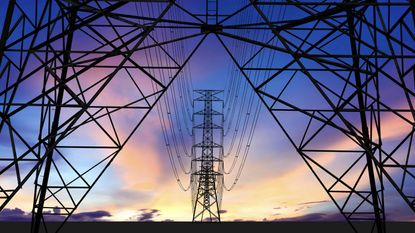 (Image credit: Getty Images)
When investors think of lower-risk investments, utility stocks typically spring to mind for many of us. That's because electricity is a modern necessity right alongside food and water. Consumers will cut back on just about every discretionary category before they stop heating their homes or turning on lights in the evening.
It also helps that most utilities are highly regulated by state or federal policymakers. This makes it challenging for competitors to pop up and offer significantly lower rates that would disrupt the state of play. In fact, the U.S. is in many ways a patchwork of regional monopolies that just happen to be publicly traded!
And in a volatile environment like Wall Street has seen so far in 2022, utility stocks have been one of the few corners of the market that have shown resilience.
Consider that the Utilities Select Sector SPDR Fund (XLU (opens in new tab)), the largest utility sector-focused exchange-traded fund (ETF) out there with some $15 billion in assets, is flat for the year-to-date in 2022. Pretty impressive when you consider that the S&P 500 is down about 18% since Jan. 1, and the Nasdaq is off almost 27%.
What's more, some of the strongest utility stocks out there have tacked on significant gains.
As the world continues to deal with uncertainty on multiple fronts, from rising interest rates to record inflation to the terrible conflict in Ukraine, utility stocks are very likely to remain in favor going forward thanks to their defensive nature.
That said, here are 10 of the best utility stocks for 2022. If you're looking for low-risk plays that can benefit from an entrenched customer base and wide moats, these companies are worth a look. What's more, they are among the highest-rated utility stocks as we head toward the second half of a turbulent year.
Data is as of May 18. Dividend yields are calculated by annualizing the most recent payout and dividing by the share price. Analyst ratings and estimates are courtesy of S&P Global Market Intelligence.
Contributing Writer, Kiplinger.com
Jeff Reeves has covered finance and capital markets since 2008, contributing to outlets including CNBC, the Fox Business Network, the Wall Street Journal digital network, USA Today, US News & World Report and CNN Money.