Stock Market Today: Big Tech Keeps the Rally Moving
While Biden got to work on a number of new COVID-fighting measures Thursday, Wall Street kept its eye on mega-cap technology firms.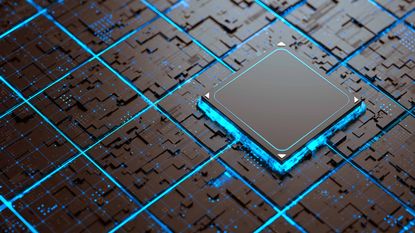 (Image credit: Getty Images)
Washington got back to work after President Joe Biden's inauguration, and Wall Street continued to grind forward.
Biden pushed ahead Thursday with a number of efforts to fight COVID-19, including signing several executive orders that will step up mask requirements, invoke the Defense Production Act to ramp up supplies needed to fight the pandemic, and accelerate vaccine distribution.
Investors might have been discouraged by today's initial jobless claims report for the week ending Jan. 16 that showed 900,000 such claims – a modest improvement from the previous week's now-revised number of 925,000.
Subscribe to Kiplinger's Personal Finance
Be a smarter, better informed investor.
Save up to 74%
Sign up for Kiplinger's Free E-Newsletters
Profit and prosper with the best of Kiplinger's expert advice on investing, taxes, retirement, personal finance and more - straight to your e-mail.
Profit and prosper with the best of Kiplinger's expert advice - straight to your e-mail.
"Initial jobless claims backed up following a reduction in mobility and additional restrictions on activity in several states after the surge in new COVID-19 cases this fall, with many states introducing new measures for higher-risk activities beginning in mid-November," say Barclays' Michael Gapen and Pooja Sriram. "Initial claims data have shown significant volatility, with the pace of job separation accelerating through mid-December, before subsiding during the holiday period and then accelerating, on balance, in January."
More uplifting were December housing starts, which hit a better-than-expected 1.67 million units, up 5.8% from November.
Another strong day for Big Tech names such as Apple (AAPL (opens in new tab), +3.7%), Amazon.com (AMZN (opens in new tab), +1.3%) and Facebook (FB (opens in new tab), +2.0%) lifted the Nasdaq Composite 0.6% to a new high of 13,530, while the S&P 500 closed at a record 3,853 after a marginal gain.
Other action in the stock market today:
The Dow Jones Industrial Average slipped less than a tenth of a percent to 31,176.
The Russell 2000 dropped a more substantial 0.9% to 2,142.
Gold futures slipped marginally to $1,865.90 per ounce.
U.S. crude oil futures dropped 0.4% to settle at $53.11 per barrel.
Bitcoin prices, at $35,007 on Wednesday, sharply declined by 8.9% to $31,902. (Bitcoin trades 24 hours a day; prices reported here are as of 4 p.m. each trading day.)
Always Have a Defensive Plan at the Ready
The market isn't short on bullish drivers. COVID vaccines are being distributed. More federal stimulus measures appear likely.
"Add recent dovish statements from the Fed, and the case, perhaps an unrealistic one, is made for already expensive markets continuing to rise," says Scott Knapp, chief market strategist at CUNA Mutual Group.
However, this market is priced for perfection, so a change in the narrative could have swift and substantial consequences for stocks, if only in the short term. We say that to say this: It pays to have an escape plan before you have to escape.
You can do well by several of the bond funds in our list of this year's top picks for your 401(k), but if you're working with an account with more options, these seven bond funds are up to the task.
For equities, you'll often find safety and decent yields in the same place – consumer staples, for instance, are a popular hidey-hole for investors.
But the longtime standard-bearer for stability is the utility sector: These virtual monopolies don't do much growing, but demand is a sure thing, and they tend to share the wealth with shareholders. This list of nine top utility stocks has a number of firms that do exactly that, but keep your eyes peeled – because a couple of 2021's picks are a surprising and refreshing change of pace.
Kyle Woodley was long AMZN and Bitcoin as of this writing.
Senior Investing Editor, Kiplinger.com
Kyle is senior investing editor for Kiplinger.com. As a writer and columnist, he also specializes in exchange-traded funds. He joined Kiplinger in September 2017 after spending six years at InvestorPlace.com, where he managed the editorial staff. His work has appeared in several outlets, including U.S. News & World Report and MSN Money, he has appeared as a guest on Fox Business Network and Money Radio, and he has been quoted in MarketWatch, Vice and Univision, among other outlets. He is a proud graduate of The Ohio State University, where he earned a BA in journalism.