SAFE Banking Act Heads Back to Capitol Hill: This Week in Cannabis Investing
The Senate is expected to review the SAFE Banking Act when it returns from the Fourth of July recess.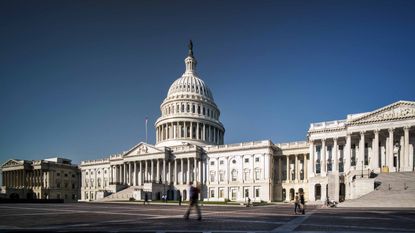 (Image credit: Getty Images)
There is a concerted effort in the Senate to pass the SAFE Banking Act. The bipartisan bill, also known as the Secure and Fair Enforcement Bank, is expected to be reviewed next month when the Senate resumes following the Independence Day recess.
Senator Steve Daines (R-Montana) says that now is the "best" time to pass the bill and Senate Majority Leader Chuck Schumer (D-New York) says he is "confident" that it will be approved.
Observers are also under the impression that the SAFE Banking Act can pass through the Senate, but question if Democratic lawmakers might expand the bill to include measures Republicans oppose.
Subscribe to Kiplinger's Personal Finance
Be a smarter, better informed investor.
Save up to 74%
Sign up for Kiplinger's Free E-Newsletters
Profit and prosper with the best of expert advice on investing, taxes, retirement, personal finance and more - straight to your e-mail.
Profit and prosper with the best of expert advice - straight to your e-mail.
"Leader Schumer has been working hard and effectively to assure that we have a SAFE Banking bill and not something beyond that," Senator Steve Daines said, as reported by Politico.
This is democracy at work. Recognition at the federal level through passage of the SAFE Banking Act is a meaningful step for an industry that has been screaming to be treated no worse than other sectors of the U.S. economy.
TerrAscend makes major strides with M&A, TSX listing
The first half of 2023 was pivotal for the legalized cannabis industry in the U.S. We remained cautious over this time frame because there were various concerns such as wholesale price compression, slowing growth, poor investor sentiment and rising defaults following a loose debt cycle.
Investors are also learning that debt in cannabis does not necessarily translate to downside protection. We also watched public markets experience continued pressure as custody declined further and sentiment remained poor. It is easy to be a bear after a prolonged period of capital market tightness, significant stock price declines, companies going out of business and a lack of federal progress. With the first half of the year behind us, we are starting to see the opposite and remember what it was like to be bullish.
Companies are excited for the second half of 2023 and are taking action within their businesses. We saw capital raises return late in the second quarter, including equity and equity-like instruments. These raises are modest for the most part as investors are dipping their toes in the equity waters of the industry, but some companies are enjoying notable victories.
TerrAscend (TRSSF) is the clear winner of the 1H23 Hussle award. It has raised capital, expanded its retail footprint in Maryland with the acquisition of Blue Ridge Wellness, and the marijuana stock has met the requirements to list its common shares on the Toronto Stock Exchange (TSX).
"We have an exciting future ahead of us and can't wait to share the TerrAscend story with the larger audience of participants that this listing brings," Jason Wild, executive chairman at TerrAscend, said in a statement.
Action is winning as they are commanding an above-market valuation in an industry that is otherwise very lowly valued. Congrats to the team there!
States seek to launch adult-use markets, implement tax relief
Companies are not the only ones taking action. States are also making meaningful progress by implementing tax relief policies and launching adult-use markets. Legislators in New York, New Jersey and Pennsylvania have passed legislation allowing cannabis companies to deduct business expenses from their state income taxes. This is a major step in the right direction while we wait for the federal government to follow suit.
"There's been a wake-up call in the last couple of years as it's become clear in California and some other states that because of the myriad of issues that are largely due to federal prohibition, and in some cases over taxation and overregulation, that it can actually be really challenging for cannabis businesses – even well-capitalized ones – to be profitable at all," Karen O'Keefe, director of state policies at the Marijuana Policy Project, told MJBizDaily.
Meanwhile, legalization efforts in Maryland have the Old Line State set to open its doors as an adult-use market on July 1. Maryland's opening is expected to be a very strong one and lead to a multiple of its medical marijuana revenues per door, similar to Missouri, Illinois and New Jersey. There is plenty of supply already in the market, so we expect minimal near-term supply-demand imbalances, a good thing for a robust opening.
Most cannabis companies struggling to turn a profit
The journey to success has been challenging for many companies in the cannabis industry. Fewer than 25% of U.S. cannabis businesses have been able to turn a profit, according to Whitney Economics.
"By conducting this survey, Whitney Economics strives to bridge the gap between the theories of business economics and the daily lives of operators within the cannabis industry," Beau Whitney, founder of Whitney Economics, said in a press release.
The challenges presented to many operators will continue to exist until federal recognition and tax policy changes are made, and especially so for those groups exhibiting poor capital allocation and cost controls. If these changes are not made, large companies will likely make an increased effort to acquire small, struggling companies.
Large operators continue to enhance their operations and make strategic acquisitions that will strengthen their footprints in specific markets. Operators are also establishing relationships with smaller peers regarding supply agreements and shelf space. These moves will likely increase in frequency, which will help to accelerate the movement of money.
As we head into the second half of the year, remember this old Wall Street saying – bull markets climb a wall of worry; bear markets slide down a slope of hope. Let's see if the bull can get back on the field for the second half of this year.
Related content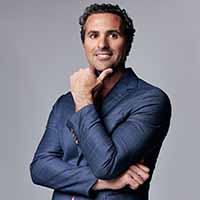 Morgan Paxhia is Managing Director and Co-Founder of Poseidon Investment Management. With over 10 years experience in investing and finance, Morgan has developed a deep understanding of individual company analysis, portfolio construction, and risk mitigation. This content is not intended to provide any investment, financial, legal, regulatory, accounting, tax or similar advice, and nothing should be construed as a recommendation by Poseidon Investment Management, LLC, its affiliates, or any third party, to acquire or dispose of any investment or security, or to engage in any investment strategy or transaction. An investment in any strategy involves a high degree of risk and there is always the possibility of loss, including the loss of principal. This content should not be considered as an offer or solicitation to purchase or sell securities or other services. Any of the securities identified and described herein are for illustrative purposes only.  Their selection was based upon nonperformance-based objective criteria. The content presented is believed to be factual and up-to-date, but we do not guarantee its accuracy and it should not be regarded as a complete analysis of the subjects discussed. Past performance is not indicative of future results.