Media Industry Faces Shake-up as Competition Increases: The Letter
The media industry has faced changes in technology, the advertising market and streaming wars that have created disruption and uncertainty.
To help you understand what is going on in the media industry and what we expect to happen in the future, our highly experienced Kiplinger Letter team will keep you abreast of the latest developments and forecasts (Get a free issue of The Kiplinger Letter or subscribe). You'll get all the latest news first by subscribing, but we will publish many (but not all) of the forecasts a few days afterward online. Here's the latest…
The media industry is in turmoil. The television business is getting whacked by cord-cutting, a weak advertising market and streaming wars that have cost billions and led to intense competition. Things will get worse before they get better.
Take stock of how far cable has fallen: Pay TV is at its lowest point since 1991, with around 57% of U.S. households subscribing to a pay TV package in the second quarter of 2023, according to research firm SVB MoffettNathanson. There are around 75 million pay TV subscribers, versus about 100 million in 2012. How low can it go? Analysts say a lot lower, perhaps a floor of 50 million.
Subscribe to Kiplinger's Personal Finance
Be a smarter, better informed investor.
Save up to 74%
Sign up for Kiplinger's Free E-Newsletters
Profit and prosper with the best of expert advice on investing, taxes, retirement, personal finance and more - straight to your e-mail.
Profit and prosper with the best of expert advice - straight to your e-mail.
Hollywood giants also face huge challenges as their profitable cable divisions keep shrinking. Meanwhile, Comcast, Disney, Paramount, Warner Bros. and Discovery streaming services have grown but continue to lose vast amounts of money. Netflix stands alone as a major streamer able to turn a profit.
Here are some of the key trends to watch:
Cable companies will drive a harder bargain. Comcast, Charter, Verizon, Altice and others will play hardball to avoid overpaying for channels in their bundles as they lean on their healthy broadband business. Expect more cost-cutting at media companies, along with layoffs, fewer shows, etc.
Wall Street, which first cheered big streaming investments, now wants belt-tightening and profits, so look for higher prices for streaming services and more ads.
A mixture of consolidation and divestment is ahead. For example, Disney is likely willing to sell all its channels, including ABC and even its flagship, ESPN. Private equity firms are likely buyers, but some tech companies will be interested, too.
There's no end in sight to massive spending for sports rights, as major sports still garner big ratings. Bidders include traditional TV companies and tech giants, though leagues still gravitate to traditional networks with experience and wide reach.
Likewise, don't be surprised if "rebundling" becomes all the rage, as traditional cable combines with streaming services into one TV package. It's starting to happen, and streaming services, desperate to reach more viewers, will want larger audiences.
Amid all the chaos, there's an upside for marketers, as services fiercely compete for advertising dollars. Many brands will find cheaper, better ways to reach viewers, but consumers face a glut of confusing choices. Here are some tips to help:
As a close alternative to cable, check out cable-like online options with live channels, such as YouTube TV, Hulu + Live TV, Sling TV and Fubo.
Consider free online options that show TV with ads. Decent, though limited, replicas of cable may include Pluto TV, Roku, Tubi, Freevee, Plex, Xumo Play and more.
Don't forget about old-fashioned antennas that can get over 50 high-definition channels for free. Good ones cost $20 to $130.
This forecast first appeared in The Kiplinger Letter, which has been running since 1923 and is a collection of concise weekly forecasts on business and economic trends, as well as what to expect from Washington, to help you understand what's coming up to make the most of your investments and your money. Subscribe to The Kiplinger Letter.
Related stories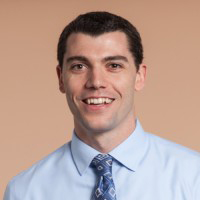 Senior Associate Editor, The Kiplinger Letter
John Miley is a Senior Associate Editor at The Kiplinger Letter. He mainly covers technology, telecom and education, but will jump on other important business topics as needed. In his role, he provides timely forecasts about emerging technologies, business trends and government regulations. He also edits stories for the weekly publication and has written and edited e-mail newsletters.
He joined Kiplinger in August 2010 as a reporter for Kiplinger's Personal Finance magazine, where he wrote stories, fact-checked articles and researched investing data. After two years at the magazine, he moved to the Letter, where he has been for the last decade. He holds a BA from Bates College and a master's degree in magazine journalism from Northwestern University, where he specialized in business reporting. An avid runner and a former decathlete, he has written about fitness and competed in triathlons.