New Strategies to Cut the Cable Cord
Next-generation strategies for getting rid of cable once and for all.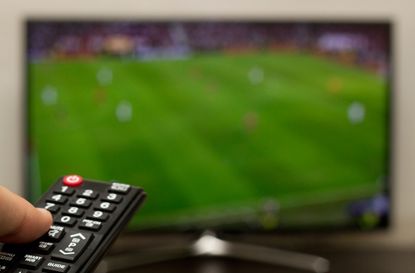 (Image credit: Zlatan Mojsilovic)
The pioneers who dared to declare their independence from cable had to be prepared to make sacrifices. Streaming video services from Amazon, Hulu and Netflix offered plenty of movies and previously aired TV shows, but for the most part, watching live TV wasn't an option. Sports fans could use an antenna to catch games on broadcast networks or subscribe to streaming services dedicated to specific sports leagues, but ESPN was out of reach.
In 2015, Sling TV cracked open the market for live TV over the internet, offering an online streaming package of several channels, including ESPN, traditionally found only if you subscribed to cable or a satellite TV service. Since then, the movement to sever the tether has snowballed. The media companies that create and own programming have been following the crowd by participating in live TV over the internet and releasing content to internet video services, says Craig Moffett, founder and senior research analyst at telecommunications research firm MoffettNathanson.That has cannibalized the more lucrative business of selling programming to traditional cable and satellite operators—and customer losses among traditional providers have mounted, says Moffett. In the first quarter of 2017, providers of cable, satellite and telecom lost 762,000 subscribers, compared with a 141,000 drop a year earlier, according to MoffettNathanson. Meanwhile, Sling TV and DirecTV Now (both internet-delivered services) gained a total of 305,000 customers between them.
With the exception of some regional holes in broadcast and sports programming, you can now watch virtually all the live programming you desire with online services. Hulu With Live TV offers more than 50 channels, including cable programming as well as broadcast networks ABC, CBS, Fox and NBC. YouTube TV, currently available in a handful of cities, serves up 48 channels, including the four broadcast networks plus add-on networks for an extra fee. DirecTV Now provides a range of live TV packages, and Sling TV has expanded to include a variety of packages and add-ons.The streaming-TV landscape has also improved for sports fans. All the live TV services mentioned above include ESPN in their basic packages, and they often feature other sports channels, such as CBS Sports Network, ESPN2 and Fox Sports. FuboTV, a streaming service that focuses mostly on sports, hosts live programming including some MLB, NBA, NHL and PGA coverage. This fall, Amazon Prime will stream 10 Thursday-night NFL games for its customers.
Subscribe to Kiplinger's Personal Finance
Be a smarter, better informed investor.
Save up to 74%
Sign up for Kiplinger's Free E-Newsletters
Profit and prosper with the best of expert advice on investing, taxes, retirement, personal finance and more - straight to your e-mail.
Profit and prosper with the best of expert advice - straight to your e-mail.
Take the plunge?
For many viewers, cutting the cord will save money. The average household spends $103 a month on paid TV (mostly traditional services), according to Leichtman Research Group. Cable and satellite customers may be locked into a contract, saddled with nuisance a la carte fees, and see their bills spike after the introductory promotional rate expires. By contrast, the major online streaming services don't require a contract, and you don't have to pay ongoing fees for set-top boxes or other equipment (unless you rent a modem from your internet provider). Your TV bill may well be less than $100 a month, even if you cobble together two or three streaming services.
Although the main advantage of ditching your cable service is cost savings, there's the added incentive that you can design a personalized viewing package and eliminate channels you'd never watch. Start by making a list of networks or programs you must have, says Chris Brantner, founder of Cut Cable Today (opens in new tab), a website for cord cutters. Then look for services that match your needs, and try them on for size with a free trial.
You don't always need access to a live TV channel to enjoy its shows. If you don't mind waiting a day after a show airs, you may be able to purchase an episode a la carte through such services as Amazon or iTunes for less than you'd pay to get the channel live. Or you can watch many network TV shows after they air with a subscription to Hulu. (Hulu no longer offers recent episodes free, but the networks' websites let you watch many of them gratis.) Netflix and Amazon Prime carry past full seasons of many shows.
Switching to streaming involves a few caveats. You may not have access to all the network channels that a live TV streaming service advertises. In many regions, local affiliates control programming distribution, so online TV providers contend with "a rat's nest of complexity, trying to sign deals with every local affiliate in every market to deliver local broadcast content," says Moffett. Even if a streaming service strikes an agreement with a station, it may not be able to distribute certain sporting events online—meaning that, say, your local station's broadcast of a Sunday-night NFL game could be blacked out. And you'll have a tough time catching the home team's games if your streaming service doesn't offer regional sports networks.
You may notice more pixilation, freezing or other disruptions when you stream video than with cable or satellite TV. You'll need a minimum broadband download speed of about 20 to 25 megabits per second to stream video to one or two devices at home, plus browse the internet, says Dennis Restauro, founder of Grounded Reason (opens in new tab), a website with guidance for cord cutters. (Higher speeds may be necessary if you stream in 4K.)
Finally, if you drop cable or satellite TV, you'll lose any discount that you may have received for bundling internet, TV and phone service from your provider. Studying a sample of Comcast pricing in two U.S. markets, MoffettNathanson found that after promotional pricing expired, many customers paid about $20 to $35 more per month for internet service alone than what they had paid when they also subscribed to TV. Switching to a bare-bones channel package, rather than discarding cable altogether, may be the most cost-effective solution.
Ultimately, subscribing to cable or satellite TV could still be the best value for you. Families may find that only cable or satellite TV provides a channel lineup that satisfies everyone. If you have to sign up for multiple streaming services or subscribe to the priciest live-TV package to get all the programming you want, you could spend more than if you keep your cable or satellite TV subscription.
Set up a network
To beam online programming to your TV, you'll need the right hardware. You have a host of options, from internet-connected TVs to dedicated media-streaming boxes. And many of them are upping their game by adding voice activation and 4K screen resolution. Check whether any of the devices you already own—such as a smart TV, Blu-ray player or video-game console—can stream your desired programming from the Web to your TV screen. Before you purchase a streaming device, take stock of the streaming services you use and make sure the device you choose supports them. Look for promotional discounts, too. Recently, for example, you could get a free Roku Premiere box if you prepaid for two months of DirecTV Now.
For access to a wide array of streaming services at a reasonable price, a Roku player (starting at $30) is hard to beat. Roku's Premiere+ box ($90) offers 4K video quality (with a compatible TV) and some other nifty features, including a remote with a headphone jack, allowing you to listen to your TV privately. The Roku platform is also built into some smart TVs, including certain models from Insignia, Sharp and TCL. Plus, if you hook up a Roku smart TV to an HD antenna, it integrates over-the-air programs so that they appear on the Roku home screen for easy navigation. A 55-inch TCL S-Series 4K Roku TV was recently $502 at Walmart.com.
Or you may decide that another streaming device best fits your tech ecosystem. Along with 4K capability, the Amazon Fire TV media player ($90) comes with a remote that you can control with Amazon's voice-activated assistant, Alexa. And Amazon recently introduced a 4K smart TV from Element Electronics, called Amazon Fire TV Edition ($650 for the 55-inch model at Amazon.com). It also comes with Alexa voice controls and, like the Roku TV model, it can pull broadcast content from a connected antenna into its menu.
Apple and Google are in the game, too. Apple devotees may prefer the Apple TV box ($149 to $199). Apple TV doesn't yet support 4K resolution, but an app to stream Amazon video content—long missing from the lineup—is coming later this year, and the remote comes with Siri voice-command features. Within the Google environment, check out Android TV, a software platform built into certain smart TVs and streaming boxes. The 4K-capable Nvidia Shield box runs with Android TV and starts at a pricey $200 but is popular with gamers—and soon, it will include an option to employ smart-home controls, such as the ability to adjust your thermostat or lighting, with the voice-activated Google Assistant. With the AirTV Player, you can connect your antenna to integrate broadcast programs with those from supported streaming applications ($130 for the box and antenna adapter), watch programming in 4K resolution and use a voice-activated remote.
Want something light and portable? Check out Google's Chromecast ($35, or $69 for Ultra, with 4K resolution), which plugs into your TV's HDMI port and streams video from your smartphone, tablet or computer. Chromecast works with the Google Home voice-activated speaker, too. Amazon and Roku also offer streaming sticks ($40 and $50, respectively).
If all else fails, use this simple trick: Connect your laptop to a high-definition TV with an HDMI cable (about $7 on Amazon.com). Video that you play on your computer will appear on your TV screen.
If you want to use an antenna to pick up local broadcast stations, go to Tvfool.com (opens in new tab) or Antennaweb.org (opens in new tab) and enter your address to see what channels are available in your area and the type of antenna you'll need to capture their signals. Antenna brands worth a look include Antennas Direct, Mohu and Winegard, says Restauro. One promising new option is the Mohu Airwave antenna ($150 at Best Buy; available starting Labor Day weekend). By connecting the antenna to your Wi-Fi network, you can watch live broadcast programs on mobile devices such as tablets and smartphones. You can also integrate the network-TV programming from your antenna with the interface of compatible media-streaming devices, including Roku and Amazon Fire TV.
Record live TV
Many live-TV streaming services now come with DVR capability. If you want to record over-the-air programming from your antenna, Tablo and TiVo sell DVR boxes that can do the job.Tablo offers three models (recently from $190 to $245 at Best Buy), with varying storage capacities and the ability to record two or four channels at once. To access the Tablo programming guide, you must pay a fee of $5 monthly, $50 yearly or $150 for a lifetime subscription. Because Tablo connects to your home Wi-Fi network rather than directly to a TV, you can use Tablo to watch programs or recordings on internet-connected devices throughout your home, including certain smart TVs and Roku, Apple TV and Amazon Fire boxes.
The TiVo Roamio OTA 1TB DVR runs a steep $400, but it includes a lifetime subscription to get full functionality, including access to the program guide (previous models required a monthly fee). You can record four shows at once with the box, and you can also stream Amazon Prime, Hulu, Netflix and a few other services to your TV.
Contributing Editor, Kiplinger's Personal Finance
Lisa has spent more than15 years with Kiplinger's Personal Finance and heads up the magazine's annual rankings of the best banks, best rewards credit cards, and financial-services firms with the best customer service. She reports on a variety of other topics, too, from retirement to health care to money concerns for millennials. She has shared her expertise as a guest on the Today Show, CNN, Fox, NPR, Cheddar and many other media outlets around the nation. Lisa graduated from Ball State University and received the school's "Graduate of the Last Decade" award in 2014. A military spouse, she has moved around the U.S. and currently lives in the Philadelphia area with her husband and two sons.