3 Bargain Stocks for 2021
Finding bargains in the stock market is never easy. But here are three stocks that got beaten up last year and I like for 2021.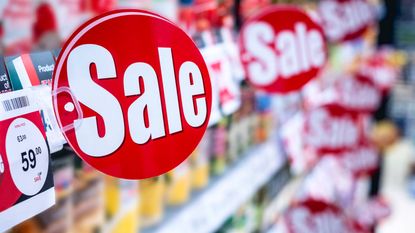 (Image credit: Getty Images)
While growth and technology stock prices surged in 2020, many established blue-chip companies were flat for the year. This can present opportunities in the new year for bargain hunters.
Here are a few of the stocks I like for 2021:
Exxon Mobil
Oil stocks have been in the doldrums for a long time. Exxon Mobil (XOM) is trading at a price we haven't seen since 2004 (see chart below). True, oil prices may remain low for longer, but demand for oil may pick up in 2021 as the global economy restarts. Exxon shareholders aren't too happy either – investment company D.E. Shaw has been buying shares and calling for change, citing "overspending" (Source: Bloomberg).
Subscribe to Kiplinger's Personal Finance
Be a smarter, better informed investor.
Save up to 74%
Sign up for Kiplinger's Free E-Newsletters
Profit and prosper with the best of expert advice on investing, taxes, retirement, personal finance and more - straight to your e-mail.
Profit and prosper with the best of expert advice - straight to your e-mail.
For me, I like Exxon at these levels for long-term investors as I see it as buying a global leader in an important industry at a reasonable price. Goldman Sachs recently upgraded Exxon to a buy, citing "shares are cheap."
Figure 1: XOM Stock Price Over the Years - Source: MarketWatch
JPMorgan Chase
The multinational bank's stock price is down 12% as of Dec. 18, 2020 (Source: Morningstar). CEO Jamie Dimon said the company is looking to make acquisitions to boost growth, citing peer Morgan Stanley's acquisitions (Source: Reuters).
Morgan Stanley purchased E-Trade and recently outbid JPMorgan Chase (JPM) for money manager Eaton Vance. Morgan Stanley's stock price is up 30% year to date as of Dec. 18, 2020 (Source: Morningstar). If JPMorgan follows Morgan Stanley's approach of buying asset managers and fintech in 2021, it could boost the company's growth and help its share price. Plus, I like buying stocks at bargains, and buying JPM when it's down 12% gives me some hope.
Hilton Hotels
Hotel stocks took a beating in 2020. But this upcoming year could be different. Consumers will want to get out of their living rooms and travel. This pent-up demand bodes well for the leisure, airline and travel sector.
Headwinds remain, there's no question, but the stock market is forward looking. Hilton's stock price could recover faster than that part of the economy. Hilton (HLT) is down about 5.46% year to date (Source: Morningstar). Oh, and by the way, Hilton has $3.5 billion in cash, which is a 328% increase in year-over-year cash reserves — that's one impressive rainy day fund (Source: MacroTrends).
Disclaimer
Investment advisory and financial planning services are offered through Summit Financial LLC, an SEC Registered Investment Adviser, 4 Campus Drive, Parsippany, NJ 07054. Tel. 973-285-3600 Fax. 973-285-3666. This material is for your information and guidance and is not intended as legal or tax advice. Clients should make all decisions regarding the tax and legal implications of their investments and plans after consulting with their independent tax or legal advisers. Individual investor portfolios must be constructed based on the individual's financial resources, investment goals, risk tolerance, investment time horizon, tax situation and other relevant factors. Past performance is not a guarantee of future results. The views and opinions expressed in this article are solely those of the author and should not be attributed to Summit Financial LLC. Links to third-party websites are provided for your convenience and informational purposes only. Summit is not responsible for the information contained on third-party websites. The Summit financial planning design team admitted attorneys and/or CPAs, who act exclusively in a non-representative capacity with respect to Summit's clients. Neither they nor Summit provide tax or legal advice to clients. Any tax statements contained herein were not intended or written to be used, and cannot be used, for the purpose of avoiding U.S. federal, state or local taxes.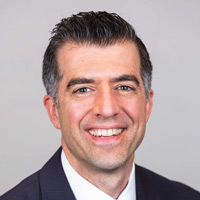 CFP®, Summit Financial, LLC
Michael Aloi is a CERTIFIED FINANCIAL PLANNER™ Practitioner and Accredited Wealth Management Advisor℠ with Summit Financial, LLC. With 21 years of experience, Michael specializes in working with executives, professionals and retirees. Since he joined Summit Financial, LLC, Michael has built a process that emphasizes the integration of various facets of financial planning. Supported by a team of in-house estate and income tax specialists, Michael offers his clients coordinated solutions to scattered problems.