How Summer Internship Offers Can Go Awry
A student's personal essay after landing an internship raised a red flag to this business owner that the student wasn't ready for the responsibility required.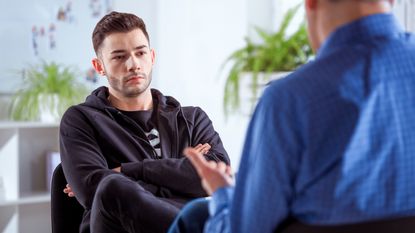 (Image credit: Getty Images)
Every spring, American businesses start their search for talent — potential new hires — by offering students summer internships. Some are strictly unpaid and observational. Others are hybrid — at first observational, and if everyone agrees, then it becomes a paid internship. Many are like real, paid jobs.
Often, faculty, who have established trusting relationships with hiring managers, select students suitable for a particular position or company, and those students are accepted on that recommendation alone.
However, an essay — a personal statement — is generally required in which the student responds to a company's specific questions about their employment desires and life goals.
Subscribe to Kiplinger's Personal Finance
Be a smarter, better informed investor.
Save up to 74%
Sign up for Kiplinger's Free E-Newsletters
Profit and prosper with the best of expert advice on investing, taxes, retirement, personal finance and more - straight to your e-mail.
Profit and prosper with the best of expert advice - straight to your e-mail.
But what happens if a student who is given an internship submits a personal statement that, in the eyes of management, "was just plain insulting, it was that poorly written," as "Gene" described in an email? He sent me a copy, and I agree.
His company operates meat-processing facilities "that require a certain kind of person to feel comfortable working here," he says, "so we cover your travel plus room and board for two weeks — on an unpaid basis — allowing a chance to see the reality of our business. If you are positive toward the job, and we all get along, then you will become a paid summer intern."
Internship Offer Rescinded Once Personal Statement Shows Up
Upon receiving the student's personal statement, Gene immediately notified the recommending professor and withdrew the internship offer. This occurred within three days of the student being notified that he had been selected.
"I told his professor the student failed to respond to the questions asked, and it had no paragraphs! It was a solid page of words in a tiny font size, impossible to read without a magnifying glass and filled with rambling thoughts! The next day, we received a letter from attorney 'Jeff,' whose law firm represents the student's father, the essence of which was that by withdrawing the internship, we were in breach of contract and would be sued unless a satisfactory financial settlement was reached. Mr. Beaver, I read you in Kiplinger and thought this is a good story. Also, do I have anything to worry about?"
But Did the Lawyers Know the Whole Story?
I researched "Jeff," learning that he is a newly minted lawyer working in a large law firm and no doubt simply doing as he was told to keep his boss happy, regardless of any merit if — and it is a big if — they were informed as to why the offer was revoked.
More often than you would think, clients intentionally fail to tell the whole story to their attorney, embarrassed or afraid that if they do, the lawyer won't help them.
I phoned Jeff — who I found to reflect the customary politeness of lawyers in the southern United States — and explained that I was looking into this interesting withdrawn-internship matter. Would he explain for me how Gene could be in breach of contract?
"By revoking the offer — and you have seen the student's personal statement, I assume — how was the young man harmed?"
"Well, no, I haven't seen, uh, what personal statement?"
"The one that a sixth-grade elementary school kid could have done better," I replied with a congenial laugh and emailed it to him at once.
After reading it, he said, "Wow! I never saw this. It's horrible! Our client's son never told us about it! But there could still be a breach of an employment contract."
"Jeff, maybe I am a bit dense, but how do we find an actual contract? The first two weeks were not paid, and all expenses were entirely on the employer's dime. The student knew within three days — plenty of time to seek other summer employment. So, he never had anything to lose in the first place. How was he harmed financially?
"I think you would agree, going back to our first-year course at law school in Contracts, this is simply a revocable offer of a gift. And unless you rely on the offer to your detriment — doing something like buying a non-refundable airline ticket — if you suffer no economic harm, then there's no basis to sue the person making the offer for damages, as there aren't any."
"Yeah, I do remember that gift stuff and that concept that drove me insane, consideration!"
"It drove us all nuts — getting your mind around the concept," I tossed in. "So, here, the student had no chips in the game and lost nothing. It was as if he was never awarded the internship in the first place. Jeff, right out of law school, anyone can get sucked into a mess by a client who has a problem with the truth. And we've all been there."
He thanked me for taking the time to talk and said, "I have to admit forgetting all about those gift cases."
We ended our conversation on a positive note. Jeff promised to verify what I told him and get back to my reader. He did, sending a letter advising the clients and firm were no longer pursuing the matter.
Major Issue: Many University Students Struggle With Writing
The underlying issues in our story are a cancer in the American educational system. Just Google "why can't American university students write?" and you'll find dozens of articles.
Lyle Sussman, professor emeritus at the College of Business at the University of Louisville, writes, "In my 42-year career teaching undergraduate and MBA students, I noticed a significant decline in the skills of grammar, punctuation, vocabulary, appropriate level of formal/informal style/tone and failure to understand and relate to audience/reader. It seems as if students have little idea what a paragraph is."
He adds, "Whenever a student asked me, 'Does spelling count?' I said, 'OF course it does. Go ask our basketball coach if dribbling counts. Spelling is to writing as dribbling is to basketball.'"
So what can businesses do to ensure that something like this doesn't happen to them? Some might think that professors giving such essays a read before they go to the businesses could help, but as Gene pointed out to me, "The (unedited) essay was telling. This kid lacked the maturity to handle our kind of job challenges, given the degree of disorganization in their essay."
So, while proofreading could make the student's work look better, there is a real advantage in seeing the student's own work product, unaided by snazzy editing. It tells you who they are and what they care about.
Dennis Beaver practices law in Bakersfield, Calif., and welcomes comments and questions from readers, which may be faxed to (661) 323-7993, or e-mailed to Lagombeaver1@gmail.com. And be sure to visit dennisbeaver.com.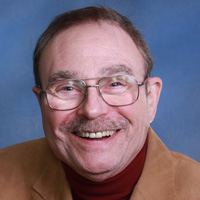 Attorney at Law, Author of "You and the Law"
After attending Loyola University School of Law, H. Dennis Beaver joined California's Kern County District Attorney's Office, where he established a Consumer Fraud section. He is in the general practice of law and writes a syndicated newspaper column, "You and the Law." Through his column he offers readers in need of down-to-earth advice his help free of charge. "I know it sounds corny, but I just love to be able to use my education and experience to help, simply to help. When a reader contacts me, it is a gift."