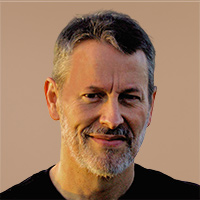 Kent Thune
Contributing Writer, Kiplinger.com
Kent Thune is a financial professional that helps individuals and businesses achieve their goals through a variety of delivery methods, including investment advice, fiduciary wealth management, financial planning and writing.
Kent is the owner of a registered investment advisory firm, Atlantic Capital Investments, LLC, and has provided investment advisory services for clients all around the U.S. since 1998. Since that time, Kent has successfully guided clients through three of the worst economic recessions in history.
In addition to his Certified Financial Planner (CFP) status, Kent also holds a masters degree in business administration (MBA).
Although he shares his best ideas with his clients, Kent has shared with readers his knowledge and experience with mutual funds, ETFs, capital markets, and global economies for more than 10 years. Kent's work as a writer has been published at some of the world's most widely read websites, such as Kiplinger, Seeking Alpha, MarketWatch, The Motley Fool and Yahoo Finance.
You can follow Kent on LinkedIn, on Twitter at @ThinkersQuill, or at his blog, The Financial Philosopher.