What Parents Should Know About Taxes on Custodial Accounts
If your child turns 21 and is still a full-time student, the account can still get hit with taxes.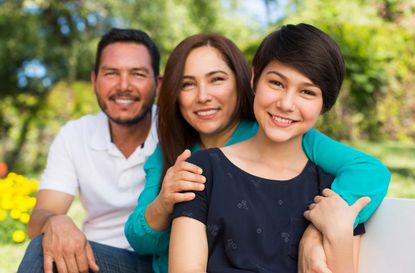 (Image credit: Aldo Murillo)
My daughter is about to turn 21 and will be able to control the custodial account we established for her years ago. Will she qualify for the 0% capital-gains rate if she sells shares after she has control of the account? She is in college, and my wife and I claim her as a dependent. --J.D., New Hartford, N.Y.
Even though your daughter can control the account at 21, she'll still be subject to the kiddie tax if she's a full-time student younger than age 24 and doesn't provide more than half of her own support with income from a job. With the kiddie tax, her unearned income (such as dividends, interest and capital gains) over $2,100 will be taxed at the parents' rate. For the first $2,100, your daughter would probably pay 0% long-term capital-gains tax. Only taxpayers in the lowest two brackets qualify for the 0% rate.
Your daughter should wait until she is 24 or supporting herself to sell most of the stock, recommends John Dundon, an enrolled agent in Englewood, Colo. At that point, the gains will be taxed at her own (likely lower) rate.
Subscribe to Kiplinger's Personal Finance
Be a smarter, better informed investor.
Save up to 74%
Sign up for Kiplinger's Free E-Newsletters
Profit and prosper with the best of expert advice on investing, taxes, retirement, personal finance and more - straight to your e-mail.
Profit and prosper with the best of expert advice - straight to your e-mail.
Contributing Editor, Kiplinger's Personal Finance
As the "Ask Kim" columnist for Kiplinger's Personal Finance, Lankford receives hundreds of personal finance questions from readers every month. She is the author of Rescue Your Financial Life (McGraw-Hill, 2003), The Insurance Maze: How You Can Save Money on Insurance -- and Still Get the Coverage You Need (Kaplan, 2006), Kiplinger's Ask Kim for Money Smart Solutions (Kaplan, 2007) and The Kiplinger/BBB Personal Finance Guide for Military Families. She is frequently featured as a financial expert on television and radio, including NBC's Today Show, CNN, CNBC and National Public Radio.