6 Things You Must Know About Timeshares
Tighter regulations and a wider choice of locations make buying in more attractive.
1. What you get. You are purchasing the privilege to use a luxury accommodation in a resort or hotel, usually for one week per year. You get the comfort and convenience of a vacation home with the luxury of a resort, says Howard Nusbaum, president of the American Resort Development Asso­ciation; see ARDA's guide, "Understanding Vacation Ownership"). Most timeshares are developed or managed by big-name hospitality companies, such as Disney, Hyatt, Marriott and Wyndham. Urban timeshares are a new variation that have taken off in several cities, including New Orleans, New York City, San Francisco and Washington, D.C.
2. What you'll pay. The upfront price is based on location, unit size (from a studio to three bedrooms), amenities and the season you select. A week in a new, upscale two-bedroom unit with a view averages about $20,000, although you could pay as much as $40,000 in New York City, says Nusbaum. Most buyers pay cash. Developers offer financing but charge a high rate of interest (typically 15%), says Judi Kozlowski, an agent in Orlando who specializes in timeshare resale. You'll also pay an annual maintenance fee of $800 to $1,200, she says.
3. Same time, same place? With fixed ownership, you're locked in to a specific week each year. With floating ownership, which is more common, you can reserve your vacation time on a first-come, first-served basis. You gain flexibility, but popular destinations, such as Maui in winter, may be hard to get. Depending on the "exchange value" -- the desirability of your timeshare -- you may be able to switch to another venue within your home resort's portfolio of properties, says Nusbaum. Or you may be able to trade through an exchange company, such as RCI or Interval International.
Subscribe to Kiplinger's Personal Finance
Be a smarter, better informed investor.
Save up to 74%
Sign up for Kiplinger's Free E-Newsletters
Profit and prosper with the best of expert advice on investing, taxes, retirement, personal finance and more - straight to your e-mail.
Profit and prosper with the best of expert advice - straight to your e-mail.
4. Buy for less. If you buy a timeshare from the resort, you may be offered incentives (say, free membership in an exchange company), and you may enjoy greater consumer protections. But if you buy from a current owner, you'll likely pay one-third to half as much, or even less. In May, an owner at Marriott's Cypress Harbour, in Orlando, listed a two-bedroom, two-bath unit for $3,000, with a $1,208 maintenance fee. To search resale listings, try www.redweek.com, www.vacatia.com, Timesharing Today and the Timeshare Users Group.
5. What happens if you want out? The industry is better regulated than it was, say, a decade ago. Most states allow you to cancel a timeshare contract, usually within five to seven days. To sell a timeshare, your best bet is to list it with a reputable resale broker (go to www.licensedtimeshareresalebrokers.org); brokers generally charge 10% to 30% commission. During the last recession, some owners who could no longer afford their units fell prey to scamsters who promised quick sales and collected upfront fees. (For more on potential pitfalls, search "timeshares" at www.consumer.ftc.gov.)
6. Bottom line. Timesharing is almost certainly cheaper, with fewer hassles (in terms of property management) and more flexibility, than buying a vacation home or condo. But don't think of it as an investment; a timeshare doesn't appreciate. The value lies in using it, and if you're lucky it may have some residual value when you sell it.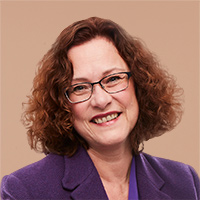 Contributing Writer, Kiplinger's Personal Finance
Esswein joined Kiplinger in May 1984 as director of special publications and managing editor of Kiplinger Books. In 2004, she began covering real estate for Kiplinger's Personal Finance, writing about the housing market, buying and selling a home, getting a mortgage, and home improvement. Prior to joining Kiplinger, Esswein wrote and edited for Empire Sports, a monthly magazine covering sports and recreation in upstate New York. She holds a BA degree from Gustavus Adolphus College, in St. Peter, Minn., and an MA in magazine journalism from the S.I. Newhouse School at Syracuse University.