Time-Shares on Sale
You can skip the developer's seductive pitch and get a juicy discount if you buy from a current owner.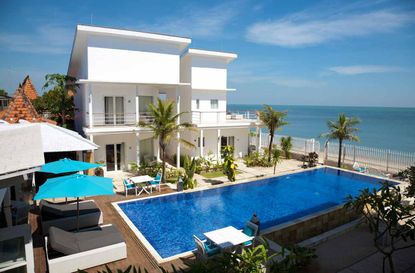 (Image credit: AND-ONE)
The high-pressure sales pitches of time-share resorts promise all the fun of a vacation home without the cost and hassle of second-home ownership. But there are plenty of downsides, too. You must choose your destination and annual week carefully because you may be locked in. The opportunity to exchange your week depends on its desirability — an off-season week in Podunkville won't get you Christmas in Maui. If the time-share you buy offers a choice of weeks or the chance to stay at another resort, it's on a first-come, first-served basis. Plus, a time-share is guaranteed to depreciate. It could be hard to sell someday, and until you do, you're on the hook for the annual maintenance fee and special assessments.
If you can get past all that, you can buy a resale time-share from a current owner for one-third to one-half off the retail price; time-shares currently range from $25,000 to as much as $350,000, depending on the location, week and degree of luxury, says Judi Kozlowski, a time-share broker in Orlando, Fla. The discount may be even deeper if the resort has fallen on hard times or the sellers are older, original owners. You'll miss out on such developer incentives as early booking when you have a choice of weeks or the ability to use points to stay at a developer's hotels.
You'll find listings and advice at Redweek.com, the largest online time-share marketplace. High-season offerings recently included a week at Marriott's Maui Ocean Club, in Lahaina, Hawaii, for $12,500 with an annual maintenance fee of $1,917, as well as a week at the Hyatt Main Street Station in Breckenridge, Colo. ($9,900 with a fee of $607), and at Disney's Saratoga Springs Resort and Spa, in Lake Buena Vista, Fla. ($13,600 with a fee of $870).
Subscribe to Kiplinger's Personal Finance
Be a smarter, better informed investor.
Save up to 74%
Sign up for Kiplinger's Free E-Newsletters
Profit and prosper with the best of expert advice on investing, taxes, retirement, personal finance and more - straight to your e-mail.
Profit and prosper with the best of expert advice - straight to your e-mail.
The Redweek listings are free, but to contact owners and access resort reviews, you must pay an annual membership fee of $15. Also check out www.tug2.net ($15), www.tstoday.com ($29) and www.myresortnetwork.com (free). Or contact a member of the Licensed Timeshare Resale Broker Association (use the directory at www.ltrba.org) who specializes in the area and resort brands that interest you. Craigslist and eBay are rife with scammers and bait-and-switch offers, so buyer beware.
If you can, visit the resort. If you agree to sit through a sales presentation, you may be able to stay free or at a reduced rate.
Protect yourself. After you've negotiated and agreed to terms with the seller, you'll need to hire an escrow or title-insurance company to close the sale. The company will manage the paperwork, collect your down payment (typically $500 to $1,000) and place it in an escrow account. You'll pay about $800, which includes state taxes and a recording fee. Resorts often charge a transfer-of-ownership fee, typically about $300 but sometimes much higher.
Ask the seller to provide you with the homeowners association documents and to disclose whether the resort has the right of first refusal, which could derail your deal. You or the closing agent must also obtain an estoppel letter from the resort. It will verify the time-share the sellers own and that they're entitled to sell it. The letter will also reveal any unpaid fees or liens, the status of the week or points, and any rules or restrictions on your use of the time-share. For example, the resort could restrict your participation in an exchange program or your access to certain amenities, says Jeff Weir of Redweek.com.
If you suffer buyer's remorse, you'll have the right to cancel the purchase contract within five to 10 days of signing it, depending on the state where you're buying the time-share.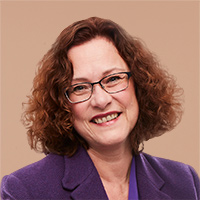 Contributing Writer, Kiplinger's Personal Finance
Esswein joined Kiplinger in May 1984 as director of special publications and managing editor of Kiplinger Books. In 2004, she began covering real estate for Kiplinger's Personal Finance, writing about the housing market, buying and selling a home, getting a mortgage, and home improvement. Prior to joining Kiplinger, Esswein wrote and edited for Empire Sports, a monthly magazine covering sports and recreation in upstate New York. She holds a BA degree from Gustavus Adolphus College, in St. Peter, Minn., and an MA in magazine journalism from the S.I. Newhouse School at Syracuse University.