What About Those Financial Seminars with Free Steak Dinners?
Who doesn't like a free meal? Well, before you accept an invitation, it helps to read between the lines.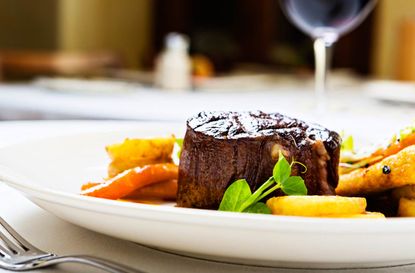 (Image credit: Don Bayley)
Winner, winner chicken dinner!
One of the more popular prospecting strategies for financial advisers over the last couple of decades has been the dinner seminar. While its popularity has waned recently, with new marking strategies taking hold, there are still plenty of seminar dinners still taking place.
Here are a few things consumers might want to know before they sign up for a "free" night out.
Subscribe to Kiplinger's Personal Finance
Be a smarter, better informed investor.
Save up to 74%
Sign up for Kiplinger's Free E-Newsletters
Profit and prosper with the best of expert advice on investing, taxes, retirement, personal finance and more - straight to your e-mail.
Profit and prosper with the best of expert advice - straight to your e-mail.
The same script
Invitations to the seminar go out to many individuals in a certain geographic area. The invite is to learn more about a certain topic, usually ones involving some aspect of retirement. Popular topics include tax-reduction strategies, retirement income, Social Security planning and asset protection.
Once you arrive at the seminar for the night, the talk usually follows a certain path. There is a problem facing you as you get closer to retirement: Taxes, re-creating a paycheck, how to take Social Security and market volatility.
Then once the presenter spends time talking about the challenges and potentially scaring the audience, they offer solutions. How nice of them! It should be obvious, but the solution is usually something they are selling. They need to recoup their costs for all the steak dinners that you and everyone else around you just enjoyed. It makes sense, but there could be some issues.
To invest or not to invest
It's important to know who these presenters work for. As a financial adviser there are tons of investment companies that knock on the door, send me emails and reach out through phone calls to discuss their investments. I have found that if the person represents a bond investment offering, they usually talk about how overpriced the market is and how it makes sense to increase "safe" investments. If the person represents a stock investment offering, then it seems like the market is just getting going and stocks are the place to be.
In other words, to a hammer salesman, everything starts to look like a nail.
Sorting the good apples from the bad
While there are many good advisers with extremely high ethical standards who use dinner seminars to find new clients, there are also many others with less than virtuous intentions who use them, too. Here are some ways to try to sort the good apples from the bad.
Is the presenter a licensed financial adviser? If so, look them up on the SEC's Investment Adviser Public Disclosure website or FINRA's BrokerCheck.
Do a Google search of the person and see if there are any skeletons hiding in the closet.
Look up the company they represent and search them.
Anecdotally, there used to be many great financial advisers who used this dinner invitation system to get in front of people and find clients. Around 10 years ago it seems many advisers moved on from the strategy and went elsewhere for their marketing efforts.
In order to make these expensive presentations work from a profitable business model standpoint, these dinners can often be sales tools to sell high-commissioned products. Many presenters push products that maximize the YTB. That stands for Yield to Broker, which may not end with a good result for the client.
So, be cautious of a "Free Steak Dinner" offer. It could end up being one of the more expensive meals of your life!
The opinions expressed in this material do not necessarily reflect the views of LPL Financial. Securities offered through LPL Financial, Member FINRA/SIPC. Investment advice offered through SFG Wealth Management, a registered investment advisor. SFG Wealth Management and Synergy Financial Group are separate entities from LPL Financial.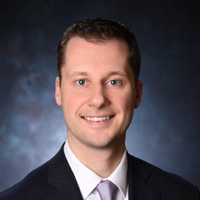 Financial Adviser, Harford Retirement Planners
Joseph C. Conroy is a CERTIFIED FINANCIAL PLANNER™ professional who is passionate about helping his clients pursue their goals. He founded Harford Retirement Planners to provide objective advice and knowledge to his clients. By partnering with an independent broker dealer, it allows Joe to sit on the same side of the table as his clients. It is this experience, working with many individuals over the years from many backgrounds, which inspired Joe to write the book "Decades & Decisions."