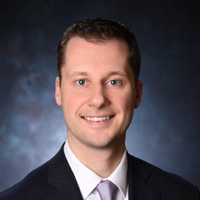 Joseph C. Conroy, CFP
Financial Adviser, Harford Retirement Planners
Joseph C. Conroy is a CERTIFIED FINANCIAL PLANNER™ professional who is passionate about helping his clients pursue their financial goals.
He founded Harford Retirement Planners to provide objective advice and knowledge to his clients. By partnering with an independent broker dealer, he has the ability to give objective advice to his clients, and it allows Joe to sit on the same side of the table as his clients. It is this experience, working with many individuals over the years from many backgrounds, which inspired Joe to write the book "Decades & Decisions."
Joe, his wife, Jane, and their three children live in Bel Air, Md. Joe is active in the local community and volunteers his time with various non-profits. On the rare occasion he finds time for himself, Joe enjoys cars, woodworking, cooking and watching the Ravens.
Phone: 443.567.5322
Website: https://harfordretirement.com/
Facebook: https://www.facebook.com/JoeConroyCFP/?ref=py_c
LinkedIn: www.linkedin.com/in/josephconroycfp/
YouTube: www.youtube.com/harfordretirement