Career Planning In Your 50s
You're at the top of your game, and things are going great ... until. Your years of experience and the higher salary that likely comes with them could put a target on your back. So be ready.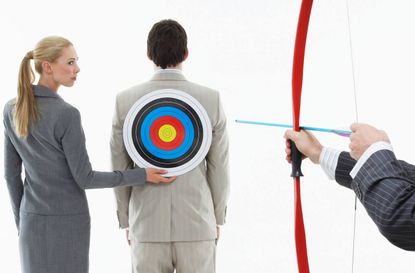 (Image credit: Copyright 2007, Mike Watson Images Limited. (Copyright 2007, Mike Watson Images Limited. (Photographer) - [None])
It might seem that as life expectancies are getting longer, careers seem to be getting shorter. If you are fortunate enough to move up the corporate ladder, there are more obstacles and people competing for your position.
Things that seemed important in your 40s change right around the time you turn the big 5-0. Holding your position is a growing fear now compared with the concern of upward advancement earlier in your career.
It is similar to the situation of an aging quarterback. Early in a quarterback's career, he is underpaid and overworked. But, when you are young and hungry, you are just thankful for the opportunity to prove yourself. Perhaps over time, and with enough experience, you can prove your value to the coaches and get paid accordingly.
Subscribe to Kiplinger's Personal Finance
Be a smarter, better informed investor.
Save up to 74%
Sign up for Kiplinger's Free E-Newsletters
Profit and prosper with the best of expert advice on investing, taxes, retirement, personal finance and more - straight to your e-mail.
Profit and prosper with the best of expert advice - straight to your e-mail.
Competition Keeps Cropping Up
As time passes and your career progresses, even after some playoff wins and a Super Bowl victory, there seems to be growing competition for your job each year. Despite your impressive winning record, you are looking over your shoulder more and more. Younger players come into the league wanting their chance to prove themselves.
The game seems to get faster and the players younger. You have always been a team player and have put team victories over your own successes. That strategy has paid off up to this point. What happens if there is an injury that takes you off the field and gives the rookie a chance to succeed?
There's also an unknown ceiling to what they can do; they have significant upside potential. What if your team moves to a different city or gets a new head coach who wants to "shake things up a bit"? Do you fit in that new offensive system? Where do you fit into this changing organization?
The Target Grows
The reality of getting older, moving up in the workplace and making more money is that the target on your back gets bigger. Even as this target swells, the successes people at this stage of their career have had often lead them to make some splurges. They make a big purchase and/or crank up the lifestyle a notch or two. Perhaps a pricey home renovation is justified by the belief that it will increase the value of your home. Maybe it's a dream vacation you take when you turn 50 or older because, well, you've earned it.
However, this decade of life and career phase is not the time to start upending the financial diligence of the previous decades.
If you do find yourself the odd man out after a corporate merger or on the wrong side of cost cutting layoffs, it will take far longer to find a new position. The longer you are with a company and the more money you make will limit your potential landing spots.
Network, Network, Network
With the growing risk of career instability as you get older, and the increased difficulty of finding a comparable job, there are two ways to prepare for a job loss. The first is building a sizable safety net. This doesn't mean tapping into your retirement accounts. It means having a mix of cash and investments held outside of retirement accounts. This is a more tax efficient way to prepare for unexpected expenses or loss of income.
The second is to continue networking like you need a job. Get out and have lunch with industry peers, friends and colleagues, as if you need a job. Call them on your way into work or on the way home. If you make it a point to invest your time in these activities, it will make finding a new opportunity much easier.
It will also cut down on the time searching for a job. Keep a network of advocates looking out for you and your career. Be sure to also help those in your network as well. Everyone has the friend or colleague that only surfaces out of the blue when they need something … you don't want to be that person.
Summary
In your 50s you're trying to survive college expenses, career uncertainty and really get serious about retirement planning. This is one of the most important decades of one's financial life, and the impact of mistakes will have a ripple effect throughout the rest of the financial plan.
That's why it's important not to spend right up to your income level. Lifestyle inflation has killed more retirement plans than temporary market declines. Maintain a diversified non-retirement investment strategy. This will help with the burden of taxes before and after retirement. Network with people you enjoy spending time with. Then, if the coach releases you, you'll be ready for the next opportunity.
Career Planning in Your 50s is a modified excerpt from Joseph Conroy's book "Decades & Decisions: Financial Planning At Any Age."
Securities offered through LPL Financial, Member FINRA/SIPC. Investment advice offered through SFG Wealth Management, a registered investment advisor. SFG Wealth Management and Synergy Financial Group are separate entities from LPL Financial.
The opinions voiced in this material are for general information only and are not intended to provide specific advice or recommendations for any individual.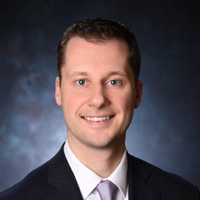 Financial Adviser, Harford Retirement Planners
Joseph C. Conroy is a CERTIFIED FINANCIAL PLANNER™ professional who is passionate about helping his clients pursue their goals. He founded Harford Retirement Planners to provide objective advice and knowledge to his clients. By partnering with an independent broker dealer, it allows Joe to sit on the same side of the table as his clients. It is this experience, working with many individuals over the years from many backgrounds, which inspired Joe to write the book "Decades & Decisions."