How to Budget
OK, so it isn't the most fun thing to do, but creating a budget is incredibly important. And there are many ways to do it. You just have to experiment until you find the one that's right for you.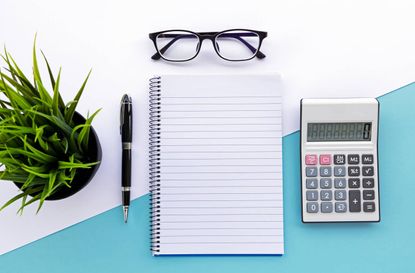 (Image credit: Nora Sahinun)
One of the toughest tasks of personal financial planning is the dirty "B" word: budgeting. Everyone needs a budget. The problem is how best to create and live within a budget without negatively impacting your day-to-day life.
While this topic tends to be the least appealing to discuss with clients, it is arguably the most important. I never like sitting down with someone for an hour or more talking about cutting down on fun expenses. However, it is an important component of financial planning and one that must be addressed to have any chance of meeting your financial goals.
Still, when the topic of a budget comes up, we can skin the budget cat in many ways. No one-size-fits-all answer works. I have seen many different types of budgets and tracking mechanisms that have worked for people over the years. The best answer is using a system that works for you. That's a cop-out answer, but it's true.
Subscribe to Kiplinger's Personal Finance
Be a smarter, better informed investor.
Save up to 74%
Sign up for Kiplinger's Free E-Newsletters
Profit and prosper with the best of expert advice on investing, taxes, retirement, personal finance and more - straight to your e-mail.
Profit and prosper with the best of expert advice - straight to your e-mail.
Try out a few different methods and see what works best. Some include:
Online tools and calculators, such as Mint.com and Kiplinger's Household Budget Worksheet.
Apps, ranging from Quickbooks to some that even turn budgeting into a game (YNAB – You Need a Budget).
Books. For those who have little money saved, Dave Ramsey's Complete Guide to Money is a great start to your budgeting goals. For those who are already on their way, my book Decades & Decisions: Financial Planning At Any Age will come in handy.
Even a "Spending Cleanse." One finance blogger went a year without spending money, except for rent, health care and basic food. While he said it transformed the way he looked at spending, it doesn't sound fun (or feasible) to me. But that's just me.
Finally, there are two old-school budget strategies always worth considering: the envelope method and spreadsheets.
Budgeting's Old Faithful: The Envelope Method
Users of the envelope system put money into envelopes for each spending category every month. Once they spend all the money in the "Shopping" or "Eating Out" envelope, they have to wait until the next month to spend additional money.
One of my clients follows this method weekly and has had success with sticking to her budget. She'll go to the bank and withdraw a certain amount of money each week that will be her "allowance" for her weekly spending. This in turn deters my client from spending more money by using a debit card. By having money in your wallet, you're able to keep track of what you've spent. Once your money starts decreasing in your pocket, you'll begin to question whether or not the item in your hand is worth buying.
A Workhorse that Works: A Simple Spreadsheet
I recently heard of an idea for starting a budget from a younger couple. Their paychecks were deposited electronically every two weeks. To track their spending on a paycheck-to-paycheck basis, they created a simple spreadsheet. The spreadsheet started with their net paycheck (what actually goes into their bank account). For the next two weeks, they added to the spreadsheet every expense they actually incurred, and the spreadsheet reduced the paycheck total each time.
This easy exercise is completely tailored to the individual creating it. It can be difficult if most of your expenses are in the beginning or end of the month. If that's the case, track your expenses on a monthly basis.
This approach may be more labor intensive than using some kind of online tracking tool. That could be a good thing though, because a bigger impact occurs when you manually write in each expense, as opposed to having a program capture it for you. The writing serves as a real reminder of how much you are actually spending, including the expenses you often don't even think about. Things like home repairs — say, a broken dishwasher — can really add up.
Aside from those unexpected costs, you may have children on a school or local sports team. Always keep in mind the unexpected costs of travel to and from games as well as the possibility of staying in a hotel for the farther traveled events. The other costs you have to consider are food, uniforms, shoe wear, and even sports equipment. All of these really factor into how you're going to budget.
As you figure out which method is best for you, whether it's a worksheet, app, the spreadsheet method or the envelope method, keep in mind that none of these strategies may suit you perfectly. You might just come up with your very own method along the way. Always keep in mind the recurring charges each month. That will help you determine which method will be easier to work with as you budget.
Whatever route you take, the goal is to maintain a healthy budget that will fulfill all your financial needs — from now until retirement.
How To Budget is a modified excerpt from Joseph Conroy's book Decades & Decisions: Financial Planning At Any Age.
SFG Wealth Management and Synergy Financial Group are separate entities from LPL Financial. The opinions voiced in this material are for general information only and are not intended to provide specific advice or recommendations for any individual.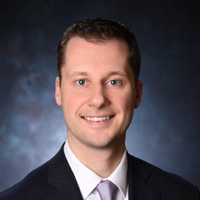 Financial Adviser, Harford Retirement Planners
Joseph C. Conroy is a CERTIFIED FINANCIAL PLANNER™ professional who is passionate about helping his clients pursue their goals. He founded Harford Retirement Planners to provide objective advice and knowledge to his clients. By partnering with an independent broker dealer, it allows Joe to sit on the same side of the table as his clients. It is this experience, working with many individuals over the years from many backgrounds, which inspired Joe to write the book "Decades & Decisions."