Buying Your First Car – Tips for Young Shoppers
A car is a big purchase, and it's an emotional one, too. That can be a bad combination. Buyers should keep these tips in mind to make smart decisions.
You have a place to live and a job, contribute to your retirement plan at work and (hopefully) manage your budget. You may think about your next big decision: buying a car. I'll briefly outline some of the basic issues involved in deciding what car you should buy.
The goal here is to ensure that you are not taken advantage of at a dealership and that you obtain a relatively good deal on reliable transportation.
It is important to purchase a car that fits your needs. Even though this decision is one of the bigger ones you make, it is almost always driven purely by emotion. The car dealers and their salespeople know it. They know that you are especially prone to making a costly mistake because emotions and money do not mix well.
Subscribe to Kiplinger's Personal Finance
Be a smarter, better informed investor.
Save up to 74%
Sign up for Kiplinger's Free E-Newsletters
Profit and prosper with the best of expert advice on investing, taxes, retirement, personal finance and more - straight to your e-mail.
Profit and prosper with the best of expert advice - straight to your e-mail.
First, find a car that fits your current lifestyle, but also can provide for your needs for the next several years. Are you a single person who uses the car to commute 20 minutes each day and who lives in the city? You probably don't need the huge SUV. Are you married and living in the suburbs? You might need a bigger car for a potentially growing family. Don't just take into account where you are currently in life, but also where your life is headed when looking at vehicles.
Rule No. 1: Do your research
When you find a few cars you like, and it doesn't matter new or used, go online and look at all the reviews. You might also want to go onto the specific car's online forum and ask current owners for feedback. These forums can be a great resource when purchasing a car (or even figuring out what is wrong with your current car).
You should also test drive your top car picks and determine if you like the way they drive. Don't take any money with you; tell the salesperson you are not going to buy anything that day. They will still take you for a test drive.
Determine how much you can afford
This question goes deeper than what payment fits your budget. Cars keep getting more and more expensive. To keep people buying new cars, the auto industry has modified its financing options. It used to be you could finance a car for up to five years. Now you can finance a car for six and even seven years.
The biggest financial mistake people usually make when buying a car is getting fixated on the payment. The dealership will come up with all kinds of creative ways to fit an expensive car into your monthly budget.
The total cost of the car is more important than the monthly payment. If you have to stretch a car payment out to seven years, or even longer, you really shouldn't be buying that vehicle. Interest rates are often higher for loans with longer terms, which adds to your total vehicle cost.
Weigh whether it's better to lease or buy
If you plan on owning the car for five years or less, then you might consider leasing. Keep in mind that leasing a car is generally more expensive. If you are getting a used car or plan to own the car for more than four years, it probably makes more sense to buy it. That four- to five-year range is a judgement call. I would opt for purchasing, because when the lease comes up you might not want to go through the hassle of negotiating and looking for a new car. Buying a car keeps you in control of when you want to replace a vehicle. (For more, tax our quiz: Should You Buy or Lease Your Next Car?)
Whether you decide to purchase or lease your next car, keep your short-term and long-term goals in mind. Remember to do your research and ask questions before you make your final decision. Most importantly, remember how much you can fit into your budget without hurting your savings.
Buying Your First Car – Tips for Young Shoppers is a modified excerpt from Joseph Conroy's book "Decades & Decisions: Financial Planning At Any Age."
SFG Wealth Management and Synergy Financial Group are separate entities from LPL Financial. The opinions voiced in this material are for general information only and are not intended to provide specific advice or recommendations for any individual.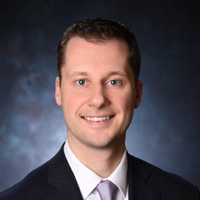 Financial Adviser, Harford Retirement Planners
Joseph C. Conroy is a CERTIFIED FINANCIAL PLANNER™ professional who is passionate about helping his clients pursue their goals. He founded Harford Retirement Planners to provide objective advice and knowledge to his clients. By partnering with an independent broker dealer, it allows Joe to sit on the same side of the table as his clients. It is this experience, working with many individuals over the years from many backgrounds, which inspired Joe to write the book "Decades & Decisions."