How to Live Frugally Without Skipping Starbucks
Everyone's heard of how you can save a ton of money over time by cutting out splurges like fancy coffee drinks. But there's a much more lucrative target you should consider instead: Your phone.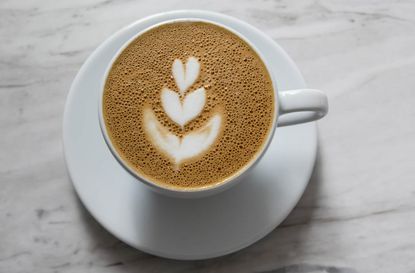 (Image credit: This content is subject to copyright.)
Here's a question: Where is your phone right now?
I bet you answered without hardly thinking. Maybe your phone is in your pocket or sitting on the table or desk right next to you. Most likely, it's in your hand as you're reading this.
It's no longer hyperbole to say technology has taken over our lives. In fact, Americans spend more than 11 hours a day on average interacting with various forms of media, according to a recent Nielsen report. That's most of our waking hours, and certainly more time than we sleep each night.
Subscribe to Kiplinger's Personal Finance
Be a smarter, better informed investor.
Save up to 74%
Sign up for Kiplinger's Free E-Newsletters
Profit and prosper with the best of expert advice on investing, taxes, retirement, personal finance and more - straight to your e-mail.
Profit and prosper with the best of expert advice - straight to your e-mail.
As technology has preoccupied more of our time, so too has it eaten up a greater share of our budgets. A poll by the American Institute of CPAs found consumers spend an average of $166 each month — nearly $2,000 a year — on technology. That includes not only the devices but digital services and subscriptions, which can really add up.
Meanwhile, Apple's annual fall product rollout has reached Super Bowl-like status, becoming one of the most anticipated events of the year. People camp outside Apple stores for days just to be the first ones to get their hands on the latest iPhone.
An Easier Way to Save More
We've reached the point where the biggest additions to an iPhone, for example, is facial recognition or adding a few more pixels to the camera. If you just use your phone casually, then having a phone that lacks these features won't affect you.
Always buying the latest digital gadgets to keep up with the Joneses isn't the type of behavior that characterizes a healthy financial life. But, something like a new iPhone release is great news — not for the new features, but because it means a significant price drop for older models.
And, that's where you'll find a way to save more than most commonly prescribed money-saving tricks, such as drinking home-brewed coffee instead of Starbucks and bringing your lunch to work. Shopping for prior models of smartphones, laptops, TVs, etc., is also easier to do since it's not a decision you have to force yourself to make on a daily basis, but rather every couple of years.
Old vs. New
To see just how much you can save from buying "old" technology, let's use the latest iPhone as an example.
Apple recently announced a new line of iPhones, the most expensive being the XS Max, which costs from $1,099 on up to $1,449. The retail price for the iPhone 8, which came out only last year, subsequently dropped to as low as $599.
Now, suppose you're about to buy a new iPhone. Aside from having a plethora of data options to choose from, you also usually have the choice between a two-year and three-year contract. So, you can either buy the newest iPhone every two years for $1,100, assuming Apple doesn't raise its prices, or you can buy the prior-year model every three years for $600. Over a 25-year period, you would have spent an extra $8,900 if you went with the first option ($14,300 vs $5,400). If you were to instead purchase the older model and invest the savings evenly over those 25 years while earning a 7% return, you would have more than $24,000.
You can save even more if you get technology that is two or more years old. For example, the price for a new iPhone 7 has been reduced to $449. Similar to the example above, if you were to spend $450 on a new phone every three years, you'd spend only $4,050 over 25 years (again assuming you buy a new one at the beginning). This is $10,250 less than you would spend if you bought a new phone for $1,100 every two years. This time, if you were to invest these savings evenly over the course of 25 years while earning a 7% return, you would end up with nearly $28,000.
Unless you work in a profession that requires the newest technology all the time, there's no lifestyle change required if you choose to buy older models. You could potentially save tens of thousands of dollars over time just by simply buying older, but still highly adequate, technology.
So, next time you go to purchase a new phone, laptop or TV, think about the long-term savings you could have if you choose to buy an older model.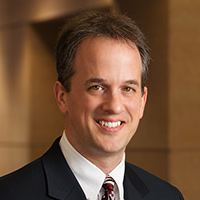 Financial Adviser, Advance Capital Management
Sean McDonnell, CFP®, is a financial adviser at Advance Capital Management, an independent registered investment adviser based in Southfield, Mich. He works closely with clients to create and implement customized financial plans, as well as provides a wide range of services, including: investment and 401(k) management, retirement planning and tax strategies.