The Elephant in the Room: Your Adviser Is Getting Paid
To understand how much your adviser is really getting paid, you have to ask the right question. Once you get the answer, take the value they bring to the table into account, as well.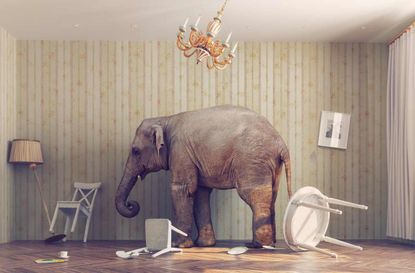 (Image credit: vicnt)
If you're like most Americans, you may not know how much you pay in investment fees. In fact, 61% of Americans reported that they don't. It's no wonder — the financial services and advisory industry boasts a confusing array of fees.
Those fees also directly impact investment performance, which means that it's no surprise that you and many other investors are increasingly cost-sensitive in terms of what you pay in investment fees and for investment advice. Advisers, for their part, spend much time and energy building financial plans and portfolios tailored to the needs of individual clients.
After holding fee discussions with thousands of prospects over the years, I believe that the subject has in some ways become too simplified and too complicated at the same time. It's true that the financial services industry may have over-complicated the issue — instead of being more forthcoming on their relationship to your wallet they decided to be less, create vagueness, baked-in costs, misinformation and half-truths. Legislators and regulators responded by creating more disclosures, more forms, more consents and legislation to bring more transparency.
Subscribe to Kiplinger's Personal Finance
Be a smarter, better informed investor.
Save up to 74%
Sign up for Kiplinger's Free E-Newsletters
Profit and prosper with the best of expert advice on investing, taxes, retirement, personal finance and more - straight to your e-mail.
Profit and prosper with the best of expert advice - straight to your e-mail.
However, the unfortunate result is more paperwork and more mail but little actual difference in consumer comprehension of fees. By lifting the hood and providing some context to the fee conversation, I hope to provide some valuable intelligence you can use as you evaluate advisers and advisory fees.
Not the right question
Whether the question comes at the beginning, during the unveiling of a financial plan or right before the end of a meeting, it's always lurking out there. "What do you charge?" As an investor you feel you are asking the right thing — it seems quite direct. What you may not understand is that the question is the opposite of direct — it's actually quite vague, because there are so many fees present in any given financial advisory relationship.
These fees may include:
Assets under management fee: A fee that the adviser charges that is a percentage of your assets that they manage. If they manage $100,000, a 1% fee would cost you $1,000 a year.
Mutual fund/exchange traded fund expense ratio: A fee charged by the mutual funds or exchange traded funds in your portfolio for management, administrative, advertising and other expenses.
Loads: Front, back or level loads that compensate the adviser for selling the fund.
Trading costs: Brokerage commissions for buying stocks and bonds either directly for clients or within mutual funds or exchange traded funds.
You can see that the fee that you pay to the adviser is just one of the many fees involved in investing. This can mean that the fees from one adviser may seem to be lower than another, but they actually might not be.
To say that the issue of financial advisory fees is complicated is an understatement. One way to approach the fee conversation with a potential adviser is to ask for a written breakdown of ALL of the fees that you'll pay as part of the financial plan and investment portfolio that the adviser has presented to you.
The value of financial advice
When you understand the complexity of the fee question, it can help to shift the focus to the more important question — what benefits will a relationship with a specific adviser bring you? An advisory relationship provides many intangibles. It's hard, for example, to quantify the value of someone who can talk you out of selling your investments in a volatile market. Or, who is always available to answer your questions about issues from refinancing your house to providing a referral to an estate planning attorney.
The value-add of good financial advice is hard to quantify because financial advice is a service that is essential to helping you manage your finances and realize a comfortable retirement. You, as an investor, are going to most likely want guidance and direction, you are going to need a path going forward. Inevitably, that path may have costs associated with it.
In order to quantify what you are getting from a specific adviser, ask how often you'll be meeting with them and what, exactly, are the services they provide. That will give you a way to make a comparison not only between different financial advisers, but different types of financial advisory models.
The market rules
Just as in other industries, the fees charged within the financial advisory industry are largely dictated by market forces. In that aspect, the financial services world is no different than a department store selling shoes where most people seek the lowest price.
Advisers tend to cater their business model to the masses, so most advisers have fees that are within a specific range. Some a little higher and some a little lower, but all about the same.
Since it's not likely that you'll want to make a career out of interviewing financial advisers, it's useful to consult some resources to help you normalize and understand advisory fees. Here are a few:
"How Fees and Expenses Affect Your Investment Portfolio" from the U.S. Securities and Exchange Commission,
"Average Financial Advisory Fees in 2018-2019" from AdvisoryHQ,
Just do it yourself?
From the do-it-yourself perspective, TurboTax, Home Depot and passive investment management are all the same. They equip a certain group of people with the ability to do it themselves, which empowers them to make their own decisions.
In addition, data suggests that a passive management strategy is efficient because it is low-cost. However, one item the data cannot account for is investor behavior. While data reveals that a passively managed portfolio held for the long-term may outperform active management, that data fails to account for DIY investors who panic and sell at the bottom of the market. There is also the opportunity cost of waiting to get back into the market until the market had almost fully recovered, potentially missing out on a long run of investment gains. A DIY passively managed portfolio may also miss out on the benefits of advice and the objectivity that a financial adviser can offer.
Before you decide whether to hire an adviser or go with a passively managed portfolio, consider what your needs are. If you're coming up on retirement, do you know how much money you need to live on in retirement and how you will extract income from your investments? That's a tough problem to try and figure out on your own. A financial adviser with expertise in retirement income planning can help you determine how much money you can afford to spend in retirement, how you will get that income and how to preserve your assets, so you won't run out of money.
If, on the other hand, your financial situation is relatively simple and your main savings are within your company-sponsored 401(k) plan, it may be more cost-effective and simpler to stay where you are. You may not need a financial adviser in that situation.
A final word
There's no doubt that there's quite a bit to consider regarding the cost of managing your investments and finances. Interviewing advisers is a good method to gain a sense for the range of services offered at different costs. From this perspective, the value of an independent financial adviser stands out, because independent financial advisers have the freedom to search the entire market for the best investments for your unique situation.
Take that one step further by hiring a fiduciary, an adviser who is tasked with putting your own interests before their own and disclosing all conflicts of interest. Working with an independent fiduciary can help to put you and your money in the best position to succeed.
Finally, if you can find an adviser who will compare the net returns of your portfolio, the portfolio they recommend, and a competitor's portfolio you can see objectively which portfolio, money management style and relationship will give you the highest chance of success going forward.
With all of that considered, fees should be a rather insignificant and irrelevant topic of discussion compared to if you will have enough money to retire and live out the potentially best years of your life.
Amy Buttell contributed to this article.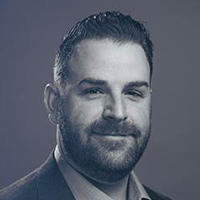 Partner, Benefit Wealth Partners
Brent Ford, partner at Benefit Wealth Partners, guides the company with a direct and honest approach. Brent practices pre-retirement planning for federal employees and enjoys when he can mitigate their concerns through easy-to-understand explanations and detailed information. As such, he's played an integral part in expanding Benefit Wealth Partners from a two-person firm to a nationwide organization serving unions, associations, and agencies within the federal government.