Timeshare Nightmares: Don't Let This Happen to You
Hours-long, pressure-filled timeshare encounters leave two couples in tears. Consumers can learn a lot from their stories. Here's what to know about timeshares before getting talked into attending a sales presentation to get a free lunch or tickets to a theme park.
If you've booked a trip to Las Vegas, a Florida vacation destination or the Mexican Riviera, the odds are that upon checking into your hotel, you'll be offered anything from free breakfast, lunch or dinner to Disney World tickets just for attending a "90-minute sales presentation."
If you agree, by sheer magic, 90 minutes will morph into half a day or an evening, and could — doesn't have to, but could — place a financial harness around your neck that will be difficult to remove if you sign their timeshare contract, for that's what they want you to buy, a vacation timeshare.
"Right after signing the contract — or years later — most will come to realize that buying the timeshare was the worst financial mistake of their lives," says Scott Morse, director of operations at Resort Release. The Rockford, Ill.-based company, rated A+ by the Better Business Bureau, is dedicated to helping owners "become free from the never-ending expense that timeshare ownership means."
Subscribe to Kiplinger's Personal Finance
Be a smarter, better informed investor.
Save up to 74%
Sign up for Kiplinger's Free E-Newsletters
Profit and prosper with the best of expert advice on investing, taxes, retirement, personal finance and more - straight to your e-mail.
Profit and prosper with the best of expert advice - straight to your e-mail.
A timeshare is a property — typically in a resort condominium development — where buyers acquire the right to use a unit or a similar accommodation for a specific period of time, typically a week or two once a year. So, each condo will have many owners, each acquiring a deed for their fractional interest. With other properties, a buyer has a right to use the property, but does not actually own a share of it. Finally, some timeshare companies just sell points that may be used at properties all over the world.
Worldwide over 20 million people own timeshares, according to market research firm Ragatz Associates. While there can be valid reasons to own one – such as forcing yourself to take a vacation with the family as you paid to use your little piece of paradise — at some point, many owners will regret ever hearing the word timeshare.
A Bottomless Pit into Which You Pour Money
If you tend to speak like a 2-year-old — when every word uttered is "No!" — then it's probably safe for you to attend a timeshare presentation. But for anyone else, the chance at a free lunch or theme park tickets may not be worth spending hours of your time listening to sales claims such as, "It's a great investment which will increase in value, beat ever-increasing hotel rates, yield family fun, and can be left to your heirs."
Statements such as those are red flags, says Morse, because the reality is something else entirely.
"One of the many lies is that these are investments and can be sold for more than what you paid for it. This is complete nonsense as they are never a financial investment. They are a bottomless pit into which you pour money forever, and most have no resale value. With their never-ending yearly maintenance fees, they become the most expensive hotel rooms you could ever book."
In fact, some owners are willing to give them away in order to stop paying these fees, he points out, adding, "Just search 'Buy My Time Share for One Dollar.'"
We did, and he's right.
Morse recognizes that for certain families, "A timeshare can become an investment in memories, its value found in 'locking' a family with young children into taking a vacation. The reasoning goes along these lines: 'We paid $15,000 for it, are hit with $2,500 yearly maintenance and tax expenses, so we have to use it!'"
We asked Morse, "But what happens when the kids are off to college and they no longer take a vacation as a family?"
His answer is one of the key reasons that timeshares can become a horrible waste of money: "We have clients who have not used their timeshare for years, yet the maintenance fees — which can run thousands of dollars a year — continue."
High-Pressure Tactics: 2 Couples Share Their Stories
Some time ago my law office was contacted by two couples who went through frightening, similar experiences — saying they were held against their will, victims of duress — by the same Las Vegas timeshare developer.
One couple was in their mid-70s: Dale, a Vietnam vet who flew F-4 Phantoms, and his wife, June, who has dementia. They had owned a Vegas timeshare for several years, but seldom are able to use it as the dates they wanted were "almost always booked up," Dale said. Finally, they got lucky and a room was available.
When checking into their timeshare hotel, they asked if there was a way to lower the $2,500 yearly maintenance fee. They were directed to speak with Alex, a sales representative. It was the beginning of a nightmare where they were "mentally, and it seemed physically, held captive for hours," they said.
"For more than four hours, we were yelled at, not even allowed to use the bathroom until we had purchased a new timeshare for over $10,000, including 'closing costs' of $2,800 put on a credit card, which I kept telling them we did not want!" Dale told us tearfully.
Do these things really happen? "You better believe it," Morse says, adding that the elderly and people in poor health are often targets. "They are terrified of getting up and walking out — they are truly paralyzed with fear."
We would have liked to have given you the timeshare industry's comment on this situation and the timeshare business in general, but despite several voice mails and email requests to the top PR representative at the American Resort Development Association — one of the nation's leading trade groups — I never received a response.
We left voice mails for the Las Vegas developer's media contact person and their general counsel, never receiving a callback either, but the next day Dale and June got an email stating, "We are canceling the contract and refunding your payments."
It was the same story at the same property for the other couple who contacted my office, and their story stands as the perfect example of people who should stay light years away from timeshare presentations. Sixth-grade teacher Rex and his hairstylist wife, June, are both in their early 40s. They are a very nice couple, which can sometimes be a problem.
"We can't say no, which is why we bought the timeshare in the first place, years ago," June admitted. "We didn't want to spend any more money on it, but they kept us for hours in the salesroom. We both were in tears and not allowed to leave until we purchased $15,000 worth of 'points' and 'closing costs' of $3,400." Rex sat there, next to his wife, obviously embarrassed, tears running down his cheeks.
We were able to get their contract canceled as well, but no refund of the $3,400. They were happy just to be free of the timeshare.
We can't tell you who the bad guys are as a non-disclosure agreement was required in the settlement.
"In many cases, people have been kept in a room for over 10 hours, not given water, not eaten, they are exhausted and sign contracts just to get out of there. At least once a month someone comes to us who owes over $150,000 in timeshare debt. We have met people owe more than what their house is worth, it is so scary," Morse underscores.
Of course, you are probably thinking, if this is going on, why aren't criminal complaints being filed?
While Las Vegas does have a competent police department, we discovered a shocking lack of interest when the right people were contacted. "Oh, you need to talk with Nevada's Real Estate Department," we were told repeatedly, and did, only to discover a similar lack of concern. Why? Could it be a five-letter word spelled M-O-N-E-Y? Timeshare sales is big business in Sin City.
Who Is Most at Risk of Becoming a Victim?
Is it just the impaired, elderly or nice people who can't say no who get sucked into timeshare contracts? Is there an ideal victim of a timeshare sales presentation? No, Morse says. "We have spoken to people at every level of education, from all walks of life who have fallen victim to these presentations, including lawyers, doctors, journalists and television talk show hosts."
So, what is the bottom line for consumers? If you're presented the opportunity to attend a sales presentation, tempted by the free breakfasts or other rewards, understand before going in that you are going to meet some of the world's best salespeople who will, as Morse says, "Appeal to the fact that you have probably fallen in love with the resort and your emotions will cloud reason, as the pressure mounts to buy today. They do not want you to consult with your financial adviser or lawyer and will shower you with fairy dust — extra points — to get your signature on their contract.
"Buying a timeshare is an emotional experience, and if you've already bought one, upon returning home, immediately meet with your financial adviser or lawyer, listen to their advice. If they tell you to cancel, then follow the specific method outlined in your contract."
But it gets even worse. Stay tuned, because in a future story, we'll look at how scammers steal millions of dollars from timeshare owners, singing the sweetest song they could ever imagine hearing: "We have a buyer for your Mexican timeshare!"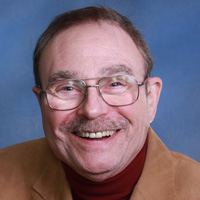 Attorney at Law, Author of "You and the Law"
After attending Loyola University School of Law, H. Dennis Beaver joined California's Kern County District Attorney's Office, where he established a Consumer Fraud section. He is in the general practice of law and writes a syndicated newspaper column, "You and the Law." Through his column he offers readers in need of down-to-earth advice his help free of charge. "I know it sounds corny, but I just love to be able to use my education and experience to help, simply to help. When a reader contacts me, it is a gift."