Do You Save for College or for Retirement? What Parents Need to Know
Here's a message that all parents need to take to heart: It's OK to put yourself ahead of your kids. In fact, putting your retirement needs ahead of their college costs is not only necessary but wise ... and, ultimately, thoughtful, too.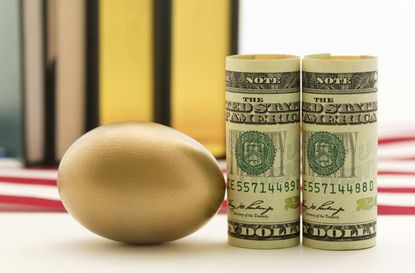 (Image credit: (C)Florence McGinn, F&J McGinn ((C)Florence McGinn, F&J McGinn (Photographer) - [None])
If you're a parent, there is no doubt you want the best for your kids. To most of us, this means providing our children with the opportunity to not just attend college — but to attend the college they want and graduate without thousands of dollars in student loan debt.
This isn't about spoiling your kids. Student loans present a serious burden to the students and graduates who carry them. Plenty of research shows how student debt is damaging a generation by forcing them to push back major life milestones like getting married, having a family or owning a home.
At the same time, you have your own financial realities to face. It's becoming harder for many to feel like they can maintain a middle-class lifestyle, and ultimately, we all have limited resources to use to fund short-term, mid-term and long-term goals.
Subscribe to Kiplinger's Personal Finance
Be a smarter, better informed investor.
Save up to 74%
Sign up for Kiplinger's Free E-Newsletters
Profit and prosper with the best of expert advice on investing, taxes, retirement, personal finance and more - straight to your e-mail.
Profit and prosper with the best of expert advice - straight to your e-mail.
With competing priorities, it's natural for parents to wonder: Should I save for college or save for retirement? To decide, here's what you need to consider.
The Big Challenge for Families: Rising College Costs
It doesn't matter who is footing the bill for your kids' college tuition, be it your parents helping out or your kids pitching in to ease costs by getting part-time jobs in school: The fact remains that college costs are rising exponentially.
While the median household income in the U.S. is at the same level it was in 1999 when you adjust for inflation, take inflation out of it and the picture looks a little better; incomes have grown by 135% over the last couple decades. But this growth looks almost meaningless when you compare it to the growth of average tuition at public four-year colleges. That cost has grown by a whopping 549%, according to College Board figures reported in a Wall Street Journal story.
Many parents feel that pushing this cost onto their kids, who will surely need to take out student loans to manage it, is unfair. Some parents even think it's unethical or downright wrong. I can understand that perspective …
Unless it means paying for your children's college education means you're not saving enough for your own retirement.
Save for Retirement! Parents Need to Pay Themselves First
A lot of parents do not like hearing this. They feel like there's nothing more important than their children, and to fund their own retirement first means they're selfish or downright bad parents.
But the fact is the retirement landscape has changed almost as much as the cost of college has risen. Pensions are gone. Social Security's trust funds are shrinking, which puts benefits payouts in danger. Only about half of employers today even offer something like a 401(k).
You're on the hook for funding your retirement. At the same time, your costs in retirement are likely to be higher than they've ever been.
Couples in their 60s should expect to spend over $250,000 in health care costs alone over the course of their retirements. If you plan to retire in New York, a million-dollar nest egg would only last you 16 years and 7 months assuming you spent a modest $5,000 per month.
Now more than ever, your long-term financial health is up to you — and it's harder and harder to maintain financial security and stability. You must set the appropriate retirement savings goals and contribute to them during your working years.
If that means saving less — or not saving at all — for college, then you need to cut back on how much you put toward college savings.
Sound harsh? It might, but we need to be realistic. Who else will fund your retirement if you don't? Do you really want to be a financial burden on your children in their adult lives?
The burden of parents who cannot pay their own expenses will likely be more of a challenge for your children than responsibly choosing a school they can afford and taking out a reasonable amount of student loan debt.
The Real Problem with Student Loans (and What to Do Before You Borrow)
Before we go any further, let's dig into that point more. Yes, student loans are tough for people who have them.
But there's a big difference between graduating with something like $25,000 in student loan debt but with the ability to get a job out of school that pays $50,000 — and graduating with $100,000 in student loan debt with job prospects that will probably only pay $15 per hour.
That's the real issue with student loans: irresponsible (or, probably more accurately and fairly, uneducated) borrowing. If you need to cut back on how much you save for college for your kids, you can still help them a great deal by helping them:
Choose a school based on its value, not just because it's a "name-brand" university. (See Kiplinger's Best College Values, 2019.)
Explore all options to cut costs, including starting at a community college and transferring to a four-year university to complete their degree, or finding paid internships or part-time jobs.
Evaluate what kind of schools — and associated costs — make sense in the context of what they want to do after school.
Apply for scholarships and grants that can reduce the cost of college.
Take out a responsible amount of student loans to fill in any gaps.
Remember that students can always borrow money for school — but there are no "retirement loans" available for you to use to fund life after work. You need to pay yourself first, and then see how you can help your kids pay for college.
How to Decide on Your Savings Game Plan
Another important point to consider is the fact that you can help pay for college without footing 100% of the bill. Don't feel guilty about contributing what you realistically can afford to earmark for college, even if it won't cover all the costs.
The first thing you need to do is make sure you are on track with your own retirement goals. If you're not sure where to start here, make sure you contribute enough to your retirement plan (like a 401(k)) you have through work to get an employer match.
If you don't have access to something like a 401(k) or an employer match, you might want to look to max out accounts like traditional or Roth IRAs. A financial planner can help you explore your retirement account options and evaluate if you're saving enough toward your own financial future.
Next, consider what your college savings goals truly are. Do you want to try and pay for full tuition? This may be an option if you can afford it and it's extremely important to you. Or do you want your son or daughter to have skin in the game? Many parents want to help their kids but not pay for everything, so expecting them to contribute in some way — or take on the responsibility of borrowing a reasonable amount through student loans and then managing their repayment — may be another option.
Finally, remember that it doesn't have to be all or nothing. Once your baseline retirement goals are set and you're funding them appropriately, you could consider setting up systems to add to your college savings as you go. Set aside a portion of future bonuses or raises to contribute to a 529 college savings plan. Ask that in lieu of gifts to your future college student, family members and friends contribute to the 529 plan, too.
When it comes to college savings, you have options. Use them! Pay yourself first, and then look at how you can support your children in a variety of ways.
The bottom line? Don't prioritize college savings over retirement savings.
If you really want what's best for your kids, ensuring you won't be a financial burden on them down the road is a great place to start.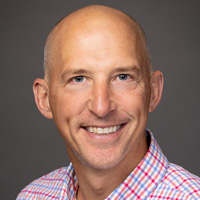 Founder, Lake Road Advisors, LLC
Paul Sydlansky, founder of Lake Road Advisors LLC, has worked in the financial services industry for over 20 years. Prior to founding Lake Road Advisors, Paul worked as relationship manager for a Registered Investment Adviser. Previously, Paul worked at Morgan Stanley in New York City for 13 years. Paul is a CERTIFIED FINANCIAL PLANNER™ and a member of the National Association of Personal Financial Advisors (NAPFA) and the XY Planning Network (XYPN). In 2018 he was named to Investopedia's Top 100 Financial Advisors list.