Want to Retire Abroad? 3 Commonly Overlooked Factors
Whether you never want to see another a snow shovel again or you're just looking for a cost-of-living bargain, if you've dreamed of leaving the country in your golden years, here are some issues to think about.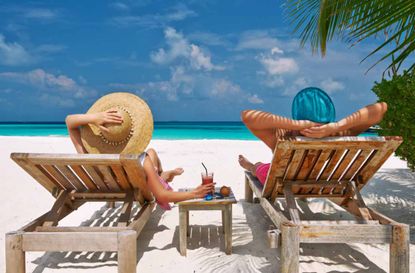 (Image credit: haveseen)
Sunny skies, even during the coldest Midwestern winter. Sandy beaches within walking distance. A beautiful house that's yours for a pittance. Sounds great, doesn't it? Who wouldn't want this retirement dream?
Many Americans are pursuing this dream of sunny, affordable retirement by moving out of the country. It's a growing trend: Between 2010 and 2015, the number of Americans retiring abroad increased 17%, and that number is expected to grow.
Retiring abroad is not a bad idea. Housing is usually cheaper, and utility bills are less in mild climates. Even in-home help doesn't cost as much as it does in the U.S. But when my clients begin dreaming about retiring abroad, I ask them if they've considered some commonly overlooked factors:
Subscribe to Kiplinger's Personal Finance
Be a smarter, better informed investor.
Save up to 74%
Sign up for Kiplinger's Free E-Newsletters
Profit and prosper with the best of expert advice on investing, taxes, retirement, personal finance and more - straight to your e-mail.
Profit and prosper with the best of expert advice - straight to your e-mail.
Number 1: Health care
You won't get Medicare coverage if you live outside the United States. You may able to use other health insurance, but check to make sure you're covered before moving abroad.
Even though Medicare won't cover you in your new retirement home, it may be a good idea to keep paying premiums for Medicare Part B. You never know when you may want to return to the U.S. (many, if not most, retirees do eventually), and if you want to re-enroll in Medicare Part B, you'll pay a 10% premium penalty for every 12-month period in which you could have been enrolled. Most people currently pay a Medicare part B premium of $134 per month: If you skipped payments for 12 months, and then re-enrolled, you'd pay an additional premium penalty of $13.40 per month for the rest of your life.
Number 2: Bank accounts and taxes
It may be cheaper to live in another country, but dealing with your finances may be more difficult. In order to pay bills in your new home abroad, you'll probably want to have a bank account there. But since July 2014, when the 2010 Foreign Account Tax Compliance Act became effective, it's become more difficult to open a bank account outside the country. The law is intended to prevent Americans from hiding assets abroad, but the paperwork and potential penalties for noncompliance have led some foreign banks to avoid American clients altogether. It may help to work with a bank that has global reach, but it's also best to keep an address, if not a bank account, in the U.S.
And like you, your money will be traveling from one country to another, so be sure you have a good idea of the exchange rate. Consider not just what the rate is right now, but look at its history. You will probably need to fill up your bank account abroad with U.S. dollars from time to time, and will become keenly aware of the difference between the dollar and your local currency.
Remember that as a U.S. citizen you are required to file an annual tax return, no matter where you live or where your money is earned. You'll have to report all income above certain minimums, and you may have to pay foreign taxes as well: The U.S. has treaties that prevent double taxation with a number of nations, but not all. Many Eastern European countries do not have tax treaties with the United States, and except for Mexico and Venezuela, most South American countries do not either. If you do have to pay taxes to a foreign government, you may be able to claim a tax credit or deduction for some of them. Check with a tax professional who's familiar with the country where you want to retire.
Number 3: Lifestyle and loved ones
A home in a sunny, relaxed climate may sound like paradise, but you may get tired of the "resort lifestyle." Even white, sandy beaches can become boring if there's nothing else to do but lie in your hammock. You may discover that the community you moved into doesn't share your interests or political persuasion. And most important, you may find that your family is too far away. It may be prohibitively expensive for your kids and grandkids to come visit your new home—or to help out if you or your spouse becomes ill. You may miss having your family close more than you expect.
Retiring abroad can be a great choice. My mother retired to a little island off the coast of Spain called Palma de Majorca. It suited her well. There was a large English-speaking community, an English hospital and lots of opportunity to play bridge (Palma was known as a world center for bridge playing). My mother loved her new retirement home overseas, but she also chose carefully. You can do the same.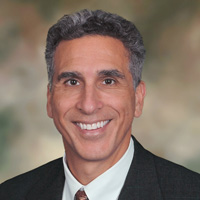 CEO and Senior Adviser, Retirement Planners of America
Ken Moraif is the CEO and founder of Retirement Planners of America (RPOA), a Dallas-based wealth management and investment firm with over $3.46 billion in assets under management and serving over 6,500 households in 48 states (as of August 2023).