Hire a Personal Assistant to Ease the Burden
Getting help to handle small tasks can make a big difference for those who are juggling work and caregiving.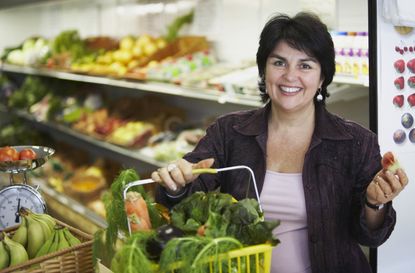 (Image credit: Getty Images/Lite Productions RF)
You don't need to be a harried investment banker or a pampered celebrity to hire a personal assistant. Thanks to a growing number of small firms catering to older clientele, you can pay someone by the hour to take your mother to the doctor. Or if your full-time job leaves little time to spare, you can enlist help to do your shopping or arrange for home repairs.
Jill Ireland, 64, swears by a personal assistant she has on retainer for 20 to 25 hours a month. Five years ago, she hired Done and Done, a personal assistant service in San Antonio, Tex., when the time burdens of running a health care consulting business and long-distance caregiving became too much. "Someone sharp who can come in and see what needs doing is worth her weight in gold," Ireland says.
Ireland lives in San Antonio, and she shuttles between Vermont, to help her 90-year-old mother, and Dallas, to help her 79-year-old mother-in-law. She turned to Ann Roberson, owner of Done and Done, to help her move from her house in San Antonio to a smaller condo and organize a sale of her belongings. Roberson also ordered a new washer and dryer for Ireland and had it installed, and she hired a caterer for a dinner party. The personal assistant spent a week in Dallas, helping Ireland's mother-in-law organize her house and closets. Roberson "always knows the best people to call to fix something right away," Ireland says.
Subscribe to Kiplinger's Personal Finance
Be a smarter, better informed investor.
Save up to 74%
Sign up for Kiplinger's Free E-Newsletters
Profit and prosper with the best of expert advice on investing, taxes, retirement, personal finance and more - straight to your e-mail.
Profit and prosper with the best of expert advice - straight to your e-mail.
There are few tasks too small for the growing cadre of personal assistants. Mary Snelson, owner of Along Came Mary in Atlanta, will take your car in for service, pick up your dry cleaning and your prescriptions, clean out your clothes closets, and help you pack and unpack if you're moving. Half of her clients are 55 and older.
Many older individuals want to live on their own and lead active lives but need help, says Mark Hager, chief executive officer of Age in Place Networks, in Sevierville, Tenn., which provides information to consumers and companies. Seniors are fobbing off chores such as bookkeeping and setting up appointments, he says. "They want to travel part of the year and will need someone to maintain their residences when they are away," he says.
Watching Out for Mom and Dad
Some family members hire personal assistants to keep an eye on parents who don't live nearby. Retired speech pathologist Janie van Reenen, 65, lives in Norcross, Ga., more than 500 miles away from her mother's home in Louisiana. Her mother, 88, has serious health problems, including motor function issues and Alzheimer's.
When her mother needs help, van Reenen calls on Carol Arcediano, owner of Senior's Personal Assistant in Baton Rouge. "Carol does what I would do as a daughter," says van Reenen. "She provides extra eyes on the scene." Arcediano performs chores from replacing glides on her mother's walker to buying groceries.
A personal assistant differs from a geriatric care manager, who oversees health care needs, such as hiring home health aides or assessing a senior's cognitive abilities. An assistant provides basic tasks to make a person's life easier.
You can find a personal assistant through a company or on your own. Before you hire anyone, call at least two references. The assistant will have access to your home and often to your medical and financial documents. If you go with a company, ask how it checks out its assistants. "When I hired my next door neighbor, who I knew for 20 years, I did a background check on her," says Aida Middel, co-owner of Potomac Concierge, in Potomac, Md.
When you call references, Ireland suggests that you ask about the projects that the assistant performed. Be sure that the firm is insured and bonded. Also ask about fees in advance. Along Came Mary in Atlanta charges $30 to $50 an hour, depending on the errand. Arcediano's rates start at $20 an hour.