Refinance at Today's Lower Interest Rates to Save Money on Your Mortgage
For a lot of borrowers, it makes sense to refinance.
If you already have a low-interest mortgage, you may not think it's worth the effort to refinance. But the average 30-year fixed rate is hitting record lows of 4% or less. That means if you're paying 5% or more, chances are you can save money -- assuming you stay in your home long enough to recoup the closing costs. And since the Fed has made moves to lower yields on long-term Treasuries, which influence the rate for long-term mortgages, rates aren't going to climb anytime soon.
Locking in a lower rate can cut your monthly payment, but you could also choose a shorter term and pay off the loan sooner. More than one-third of those who refinanced recently chose a term of 15 or 20 years, allowing them to retire their mortgages sooner and slash the amount of interest they'll pay. In early October, the 15-year fixed rate averaged 3.26%, according to Freddie Mac. If you can't afford the monthly payment a shorter-term loan requires but don't want to start over with a 30-year loan, ask the lender to set a term equal to the years remaining on your old mortgage. The interest rate will correspond to the nearest conventional-loan term (15, 20 or 30 years). Or refi with a 30-year loan and use your savings to pay extra toward the principal each month.
To see how much you could save with a lower rate and to test various scenarios, use a mortgage calculator (good ones are located at mtgprofessor.com). A useful tool is the Tri-Refi calculator, which lets you compare outcomes for the three most typical refinance scenarios: paying costs out of pocket, adding them to the loan balance or incorporating them into the interest rate. To figure how many months it will take you to recover your closing costs, divide the costs by your monthly savings. "My personal rule of thumb is that if the reduction in payments would cover all of the costs in less than two years, the decision to refi is a no-brainer," says Bill Hampel, chief economist for the Credit Union National Association. "If it will take two to three years, it's probably a good deal. If it's much more than three or you don't expect to own the home or the mortgage for at least five years, don't bother."
Subscribe to Kiplinger's Personal Finance
Be a smarter, better informed investor.
Save up to 74%
Sign up for Kiplinger's Free E-Newsletters
Profit and prosper with the best of expert advice on investing, taxes, retirement, personal finance and more - straight to your e-mail.
Profit and prosper with the best of expert advice - straight to your e-mail.
Shop around for the best deal, and don't overlook local credit unions and community banks, which may offer greater flexibility. If you want to shop online, but anonymously, a good source is www.mortgagemarvel.com.
Re-embrace ARMs? Since the mortgage meltdown and housing bust, most borrowers have steered toward the shelter of fixed-rate loans, despite adjustable-rate mortgages that are even lower. During the first half of 2011, more than 13% of borrowers took an ARM, according to Inside Mortgage Finance, a publisher of news and information about residential mortgage lending.
A fixed rate of 4% is nothing to sneeze at. But the bigger the mortgage, the greater the savings with an adjustable-rate mortgage, as long as you carefully manage the risks. Notorious versions of ARMs that kept payments so low the amount of the mortgage actually increased instead of decreasing have disappeared from the lending menu. So have interest-only ARMs and ARMs that feature balloon rates. Now, in addition to one-year ARMs that reset every year, you will be able to choose among various hybrid ARMs. These loans feature an initial fixed-rate period followed by one-year adjustments, and they sport lower rates than fixed mortgages. For example, a five-year ARM runs a full percentage point below a 30-year fixed loan (the rate averaged 2.96% in early October). Pick a hybrid ARM that matches the length of time you expect to own your home (three, five, seven or ten years), and be sure you know how frequently the interest rate adjusts.
Consider the worst-case scenarios. For example, what's the highest your monthly payment could go after each adjustment, given caps on rate increases? (Caps are typically one or two percentage points per adjustment, with a maximum of five percentage points for the life of the loan.) Could you afford the new payment if by the first adjustment you aren't earning more or you lose one income in a two-earner household? Will a rising payment conflict with other obligations -- say, a child beginning college? What if you can't refinance or sell the house as planned?
To cushion the impact of rate increases, negotiate caps with lenders, recommends Jack Pritchard, chief operating officer of www.mtgprofessor.com. Hampel especially likes the 5/5 ARM, a product offered by many credit unions. The rate adjusts every five years, usually with a two-percentage-point cap on the first adjustment. So over ten years, the rate would average 4.5% (assuming the rate starts at 3.5% and ratchets up to the maximum 5.5% on the five-year anniversary).
Will you qualify? Lenders have plenty of money to dole out, but you must meet their criteria to get it. Your down payment and your credit score will guide their decision and determine your interest rate. To get a conforming loan of less than $417,000 backed by Fannie Mae or Freddie Mac, you'll need a minimum down payment of 5% to 10% of the property's value (higher for conforming jumbo loans). With less than 25% equity, you'll need a credit score of at least 660; with more equity, 620 will suffice. You'll get the best rate if you have a score of at least 700 and put at least 40% down. But a borrower with a 740 score who puts just 25% to 30% down would probably be offered the same rate as someone with a score of 660 who puts at least 40% down, says Chris Bennett, a loan officer with Homeservices Lending, an affiliate of Wells Fargo in Charlotte, N.C.
You'll face more-stringent criteria if you're trying to finance a second home or investment property. If you want to refinance a first and second mortgage into a single loan, it's considered a "cash out" refi and typically has a higher interest rate. You can refinance just the first mortgage, but the lender of your second mortgage must resubordinate, meaning it agrees to take a backseat to the primary lender in case of default.
Loans insured by the Federal Housing Administration provide an alternative for credit-challenged borrowers. They require that a borrower have a minimum credit score of 580 in order to make a down payment of 3.5%. Current FHA borrowers who want to refinance should check out the FHA's Streamline Refi program, which allows you to forgo a credit report and appraisal as long as you've made your payments on time.
Lenders will also scrutinize your ability to pay, starting with the ratio of your debt to income. Monthly housing expenses (principal, interest, taxes, hazard insurance, PMI, association fees and payments on secondary financing) shouldn't account for more than 28% of your gross monthly income, but lenders may allow more if you have strong compensating factors, such as a high credit score, significant cash reserves or long service with the same employer. Total debt payments shouldn't exceed 36% of gross income, but lenders may stretch the maximum to 45%, says Bennett. (The FHA sets its limits at 29%/41%, but lenders may also exercise some discretion.)
Ask your loan officer what documentation of income and assets will be needed upfront, but expect additional requests later. At a minimum, you must supply pay stubs for the past 30 days and W-2 forms for the past two years. Lenders will want to see bank, retirement-account and investment-account statements. Borrowers who are self-employed or who plan to rent out their home and buy a new one will face additional scrutiny. Plus, if you were recently unemployed for six months or more, you must be back at work for at least six months before you can get a loan.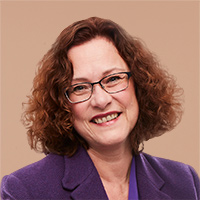 Contributing Writer, Kiplinger's Personal Finance
Esswein joined Kiplinger in May 1984 as director of special publications and managing editor of Kiplinger Books. In 2004, she began covering real estate for Kiplinger's Personal Finance, writing about the housing market, buying and selling a home, getting a mortgage, and home improvement. Prior to joining Kiplinger, Esswein wrote and edited for Empire Sports, a monthly magazine covering sports and recreation in upstate New York. She holds a BA degree from Gustavus Adolphus College, in St. Peter, Minn., and an MA in magazine journalism from the S.I. Newhouse School at Syracuse University.