5 Steps to Picking the Right Agent to Sell Your Home
Tips on how to find a real estate agent that will sell your property with no hassle.
If you're selling a home, a good real estate agent will help you set the right price, market the home professionally, qualify the buyers, and expertly negotiate and finalize the deal.
SEE ALSO: How to Sell Your Home Fast
A great seller's agent has long experience with recent sales and can walk a tightrope, balancing optimism with realism, diplomacy with brutal honesty. You'll pay big bucks for an agent's service -- an average of 5.3% of the sale price in 2011, according to Real Trends, a real estate consulting company. So you owe it to yourself to interview more than one agent.
Subscribe to Kiplinger's Personal Finance
Be a smarter, better informed investor.
Save up to 74%
Sign up for Kiplinger's Free E-Newsletters
Profit and prosper with the best of expert advice on investing, taxes, retirement, personal finance and more - straight to your e-mail.
Profit and prosper with the best of expert advice - straight to your e-mail.
Round Up Good Prospects
To identify prospective agents, you can ask for referrals from neighbors or friends or use the search tools on the Web sites of the National Association of Realtors or the Council of Residential Specialists
Try to limit your search to agents with credentials that match your need. For example, on the CRS Web site, you can search for agents who specialize in the sale of single-family, condo, luxury or resort homes, as well as short sales (selling a home for less than the owner owes on a mortgage) and assisting seniors.
Leigh Brown, an agent with Re/Max in Charlotte, N.C., says you want someone who is on their game. Although many half-hearted agents left the business after the housing bust, some remain who, she says, live under a black cloud, having lost a lot of income and confidence. Not only will you feel that lack of passion, but it will also alienate prospective buyers. You want someone who will work assertively on your behalf but won't come on too aggressively, like a used-car salesman. That will turn off the buyer's agents, too.
Ask Tough Questions
You want an agent who is "intimately and passionately" familiar with your neighborhood, says agent Cotty Lowry, of Keller Williams, in Minneapolis. But, says Lowry, the agent with a lot of signs in your neighborhood may not be your best choice, either. "If a prospective agent has little constructive input about price and condition for you, be curious: Do they want to help you sell your house or do they just want to put a sign in your yard to bring in buyers?" he says.
Before you start interviewing, check out Questions to Ask a Real Estate Agent and How to Choose a Listing Agent by About.com's Elizabeth Weintraub.
Each agent you interview should offer a comparative market analysis (a comparison of recent and pending sales of homes similar to yours) and know enough about the neighborhood and recent sales to explain why you should list your home for more or less than the neighbor down the street who sold last season. Don't fall for the agent who glibly promises the quickest sale for the highest price.
Find Out Who the Agent Is Working For
Most states require agents to disclose their "agency" relationships to you early on. But you'll benefit if you ask prospective agents whose financial interest they will serve throughout the sales process -- and hire an agent who will serve as your agent only. If an agent insists on dual agency (meaning that the agent lists your home for sale but may also bring in the buyer, thus pocketing the entire commission instead of splitting it with the buyer's agent) or designated agency (your agent and the buyer's agent work for the same brokerage firm), feel free to negotiate the commission down by a point or two.
A lot of money is at stake. And the situation is an inherent conflict of interest, says Brown, because "the buyer wants the lowest price and the seller wants the highest price." She points out that an agent in that boat could "browbeat" sellers into taking a deal that's not best for them, or the agent may fail to present multiple offers equally to protect a buyer client.
Make Sure Your Agent Has Backup
Lowry says that it's important for an agent to have at least one assistant; many agents have a team of specialists to help them. Advertising a home today is "not just the Sunday paper anymore," he says. "All the various outlets -- many online -- require feeding and nurturing, collecting quantifiable analytics and forwarding the info to sellers." At the same time, you don't want to communicate through the assistants all the time; you want an agent with whom you can talk directly. To quell the inevitable seller's anxiety, find out how frequently you'll receive updates from the agent.
Sign the Right Contract
Ask each agent how long they would like the listing contract to last. The slower the market, the longer the contract they're likely to demand. However, three to six months is typical. For slower-selling high-end homes (say, those over a million dollars), agents may want a year, says Francie House, an agent with Windemere, in Seattle. Agents don't want to risk losing the listing after they've spent a few thousand dollars on marketing and on staging.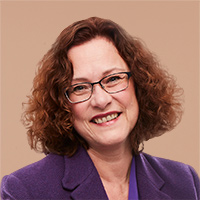 Contributing Writer, Kiplinger's Personal Finance
Esswein joined Kiplinger in May 1984 as director of special publications and managing editor of Kiplinger Books. In 2004, she began covering real estate for Kiplinger's Personal Finance, writing about the housing market, buying and selling a home, getting a mortgage, and home improvement. Prior to joining Kiplinger, Esswein wrote and edited for Empire Sports, a monthly magazine covering sports and recreation in upstate New York. She holds a BA degree from Gustavus Adolphus College, in St. Peter, Minn., and an MA in magazine journalism from the S.I. Newhouse School at Syracuse University.