How to Sell Your Home Fast
Following these three steps will help make your home irresistible to buyers.
Size up the market before you list
With home prices back where they were ten years ago and sales still sluggish, it seems as if sellers can't catch a break. But if you want to sell your home this year, there are glimmers of hope. In January, the National Association of Realtors reported that sales of existing homes nationally rose slightly from the year before and were also higher than in three of the preceding four months. Plus, the inventory of existing homes for sale fell 21% from the year before.
But even if you have less competition and better prospects, today's buyers are still a tough sell. They're nervous and risk-averse. They want a home in move-in condition, with all the upgrades completed, because they know they can't count on a quick increase in the home's value to help them recoup money they spend on improvements. They try to negotiate a steal from list price. "You must find a way to improve the condition or lower the price until a buyer pulls the trigger," says Leigh Brown, an agent with Re/Max in Charlotte, N.C.
How long will it take to sell your home? You can get a rough idea by looking at the average "days on the market," preferably for your neighborhood and price tier. You'll find that and other market statistics on the Web site of the local Realtors association or from an agent. You may have some advantage if your home is in a desirable location because, say, it's in a good school district or close to jobs.
Subscribe to Kiplinger's Personal Finance
Be a smarter, better informed investor.
Save up to 74%
Sign up for Kiplinger's Free E-Newsletters
Profit and prosper with the best of expert advice on investing, taxes, retirement, personal finance and more - straight to your e-mail.
Profit and prosper with the best of expert advice - straight to your e-mail.
As a seller, you may have your own issues to grapple with -- not the least of which is thinking your home is worth more than it is. Gayle Henderson, an agent with Re/Max in Phoenix, recommends that sellers play "buyer for a day" to check out the competition in their neighborhood. It will help you be more realistic about the price you set for your home.
Above all, find a good agent. Don't interview just one candidate -- that's a mistake that two-thirds of sellers make, according to the National Association of Realtors. In addition to a history of successful sales in or around your neighborhood, you want total honesty -- even if it's painful to hear that you must spend money in order to sell. (Read 5 Steps to Picking the Right Agent to Sell Your Home.)
In 2010, sellers nationwide paid an average commission of 5.4%, reports Real Trends, a real estate consulting firm. If an agent or the agent's firm wants to be able to represent you and a buyer in the same transaction in order to collect the full commission, try to negotiate the rate down by one or two percentage points.
Get your home in shape to sell
To hook buyers and reap the highest possible price, you must clean, declutter and stage your home, inside and out. Cotty Lowry, an agent with Keller Williams, in Minneapolis, tells his sellers that they should expect to spend two to four weeks preparing their home for sale, and be ready to spend as much as 2% to 3% of its list price on improvements. Lowry tells balky sellers that spiffing up the place could cost them less than having to make an initial price reduction.
As a first step, Lowry says, you should hire a home inspector for a "pre-inspection" to identify all the issues that would otherwise turn up in a buyer's inspection. Get a termite inspection, too. (The report would count toward any closing requirement.) Each will cost you $300 to $400. The inspections give you the opportunity to make repairs so buyers won't reject your home out of hand or use problems to negotiate against you.
Charlotte, N.C., agent Leigh Brown says that you may also need to invest in improvements that buyers now expect as standard features. In many markets that means granite countertops and hardwood floors, even in starter homes. All other things being equal, those two features will put you head and shoulders above your competition. Ask your agent to check the features of recently closed and pending sales. You'll know what amenities you need to match, or what you can do to sell faster, even if you can't raise your price.
Expect to get advice about spiffing up your home from agents and their stagers. But you can begin preparing your home using the checklists in the "Home Sale Maximizer Guide" by HomeGain, a home-marketing Web site. Stagers declutter if you haven't, rearrange furniture to improve traffic flow and create a sense of spaciousness, and make sure your décor doesn't shout your personal tastes. Home sellers spend an average of $1,800 staging a home, but the cost can be $5,000 or more. Agents may provide the service as part of their fee.
Staging proved critical to the sale of Tim and Kristel Barber's home, in Minneapolis. They thought that their four-bedroom, four-bath home had everything a buyer could want, including high-end finishes and a hot location in the city's Linden Hills neighborhood, where million-dollar homes were replacing tear-downs. But the sticking point for buyers was a long, narrow living room.
The Barbers first put their home on the market in March 2011, but by October, after several price cuts and an attempt at staging, it hadn't sold. So the couple got serious: They moved their four children and belongings to their new home, and a stager brought in new furnishings throughout and redesigned the living room to create a welcoming entryway and a seating area with smaller-scale furniture. A month later they got an offer. Altogether, the Barbers spent $6,200 on two stagings.
Price it right and negotiate
No agent can guarantee that your house is worth x and will sell for z. Instead, you and your agent should scrutinize all the comparables (current listings of homes for sale, recently closed sales and pending sales in your neighborhood) for the past six months that are similar to your property. Agents must visit comparables in person to accurately assess differences that will influence desirability, price and whether they really are your competition, says Francie House, an agent with Seattle broker Windermere.
If you want to start with a price at the high end, be prepared to lower it within a certain length of time or number of showings, based on your agent's experience. While sellers may think that a price reduction suggests weakness, Lowry says it shows buyers and their agents that sellers are flexible. Plus, it will generate automatic e-mails to buyers and inclusion on agents' "hot sheets," which prompts renewed interest and showings.
Negotiate the price. To head off a price reduction, try offering perks that add value for the buyer without costing you too much. But wait to include the incentives until you make a counteroffer, or else your tactic could backfire. For instance, buyers may want you to cover part of their closing costs. But if they know too early that you're willing to ante up the money, they'll expect you to reduce your price by that much -- and still ask for closing costs later.
If the buyer gets a mortgage backed by or sold to Fannie Mae or Freddie Mac, the agencies' rules will limit how much of the buyer's closing costs you can pay. If the down payment is 10% or less on a principal residence or vacation home, you can cover up to 3% of the closing costs; from 10% to 25%, 6%; and 25% or more, 9%. With VA financing, you can pay all closing costs, plus up to 4% of the sales price for other buyer costs or to pay down debt so that the buyer will qualify for a mortgage.
Perks in lieu of price cuts. When you make a counteroffer, instead of a price reduction you can try to offer something that adds value for the buyer without costing you too much. Your agent can ask the buyer's agent, "What's important to your buyer? What do they need?" says Leigh Brown, an agent in Charlotte. The possibilities include a flexible closing date, a home warranty (about $400), paying homeowners-association dues for some period of time or offering appliances or furniture that you don't want or don't want to move.
Qualify the buyer. The best offer isn't always the one with the highest price. It's the one that will close, and that means buyers must assure you they will qualify for the financing they need. A preapproval letter (the buyers have qualified for a loan based on an application and some documentation) from a known, creditable lender beats a prequalification letter (a ballpark estimate of what the buyer can afford). If you receive an offer with only a prequalification, your agent can call the buyer's lender to scope it out. Or better yet, ask the buyer for permission to get financial details from the lender.
You could ask buyers to sign a financing addendum to the purchase contract. The buyer must agree to be fully approved for financing and ready to close in a set amount of time -- typically two weeks to a month -- before the scheduled closing. If the buyers and their lender don't meet the deadline, the seller can cancel the contract.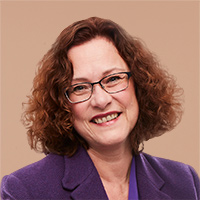 Contributing Writer, Kiplinger's Personal Finance
Esswein joined Kiplinger in May 1984 as director of special publications and managing editor of Kiplinger Books. In 2004, she began covering real estate for Kiplinger's Personal Finance, writing about the housing market, buying and selling a home, getting a mortgage, and home improvement. Prior to joining Kiplinger, Esswein wrote and edited for Empire Sports, a monthly magazine covering sports and recreation in upstate New York. She holds a BA degree from Gustavus Adolphus College, in St. Peter, Minn., and an MA in magazine journalism from the S.I. Newhouse School at Syracuse University.