Why You Need an Umbrella Insurance Policy
If you're hit with a lawsuit, your insurance may not fully cover you.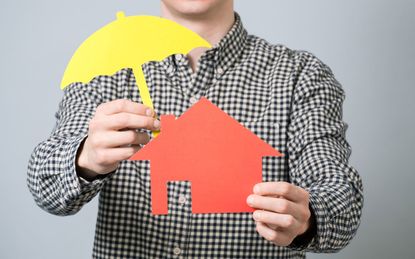 (Image credit: Getty Images)
Quick quiz: Do you own a dog? How about a swimming pool or trampoline? Do you have a long commute? Are you a hunter? If you answered yes to any of those questions, you have an above-average chance of being sued. You are also more vulnerable if you have teen drivers at home, own more than one residence, employ domestic workers, entertain frequently, are active on social media, coach a youth sports team or serve on a nonprofit board.
Even if you don't have above-average risk, if you're sued and found at fault for personal injury to others, your homeowner's and auto insurance may not fully cover your liability. In 2020, half of all personal injury liability awards and settlements were $125,000 or more, according to the Insurance Information Institute.
If you get hit with a judgment, your home or auto insurance policy will pay up to the limits of your liability coverage, plus attorneys' fees. If your insurance doesn't cover the tab, your future earnings, home and other assets could be on the line for the difference. You can protect yourself with an umbrella policy, which adds another layer of liability protection.
Subscribe to Kiplinger's Personal Finance
Be a smarter, better informed investor.
Save up to 74%
Sign up for Kiplinger's Free E-Newsletters
Profit and prosper with the best of expert advice on investing, taxes, retirement, personal finance and more - straight to your e-mail.
Profit and prosper with the best of expert advice - straight to your e-mail.
What does an umbrella policy cover?
An umbrella policy typically covers the same things as your home and auto policies, plus a few more, including lawsuits that arise when you're driving abroad or operating rented watercraft, or from alleged libel, slander or defamation of character.
Umbrella coverage picks up where the liability limits of your homeowners and auto policies leave off. It's usually sold in increments of $1 million. A policy typically costs $150 to $300 a year for the first $1 million of coverage, and about $100 for every million after that, according to the Insurance Information Institute (III).
Before most insurers will sell you an umbrella policy, you'll need to buy your homeowners and/or auto policy from them and carry a minimum amount of liability coverage — typically $300,000 on your homeowner's policy and $250,000 for bodily injury to one person and $500,000 per accident, on your auto insurance, says the III.
Most insurers cap the home and auto liability coverage they will sell you at $500,000 or $1 million, but Chubb will go to $10 million. Why not just increase your home and auto liability coverage to the max? It's usually more cost-effective to buy an umbrella policy than to increase your liability coverage beyond the minimum required by umbrella insurers, says Annmarie Camp, of Chubb Personal Risk Services.
If you buy your home and auto insurance from the same insurer, you'll typically get a discount of 10% to 15% on your annual premiums, and you may get an additional discount on the umbrella policy. You can offset at least some of the umbrella premium by taking larger deductibles.
With a single insurer, your coverage is less likely to fall through the cracks if the requirements for the umbrella policy change. And if you're sued, you'll have one set of defense lawyers for the entire case. Otherwise, agents advise you to buy the umbrella policy from your auto insurer because most large lawsuits involve auto accidents.
If your current home or auto insurer won't sell you an umbrella policy — because your dog's breed is reputed to have a bad claims history, for example, or your family has had too many fender benders — ask an independent insurance agent who represents multiple insurers to help you find a "stand-alone" umbrella policy.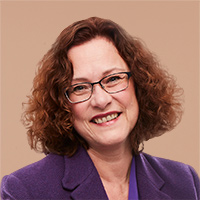 Contributing Writer, Kiplinger's Personal Finance
Esswein joined Kiplinger in May 1984 as director of special publications and managing editor of Kiplinger Books. In 2004, she began covering real estate for Kiplinger's Personal Finance, writing about the housing market, buying and selling a home, getting a mortgage, and home improvement. Prior to joining Kiplinger, Esswein wrote and edited for Empire Sports, a monthly magazine covering sports and recreation in upstate New York. She holds a BA degree from Gustavus Adolphus College, in St. Peter, Minn., and an MA in magazine journalism from the S.I. Newhouse School at Syracuse University.