Wipe Out Debt, One Step at a Time
Pay off debt with the highest interest first, stick to a schedule and automate payments.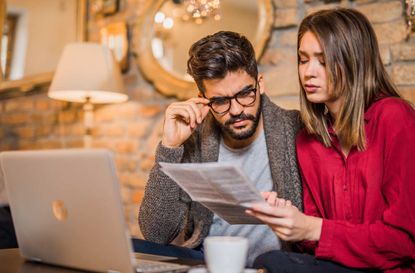 (Image credit: (C) Sasa Djelic, All right Reserved ((C) Sasa Djelic, All right Reserved (Photographer) - [None])
An old proverb asks: How do you eat a whale? A poem in Shel Silverstein's Where the Sidewalk Ends tells the story of a girl named Melinda Mae who decides to try. She starts with the tail, takes little bites and is eventually left with a cascading pile of whale bones—89 years later. The answer to the proverb, of course: "One bite at a time."
So it goes with personal debt—a whale that an increasing number of millennials find sitting on their plate. Our generation now has total non-mortgage debt of almost $1.6 trillion, according to the New York Federal Reserve. We're even warming up to credit card debt for the first time, with more than $200 billion held on plastic at the end of 2018.
Melinda's story underscores another fear—that the slow, grinding approach to paying off debt will take over our lives, leaving us weighed down well into our golden years. It doesn't have to. You may be able to pay down a significant chunk of debt by starting as early as possible and taking it one step at a time. Other times, you may need to ask for help.
Subscribe to Kiplinger's Personal Finance
Be a smarter, better informed investor.
Save up to 74%
Sign up for Kiplinger's Free E-Newsletters
Profit and prosper with the best of expert advice on investing, taxes, retirement, personal finance and more - straight to your e-mail.
Profit and prosper with the best of expert advice - straight to your e-mail.
Choosing priorities. Last year, just days after I completed my drive from Denver to Washington for this job, I received a friendly e-mail from my student loan provider reminding me that it was time to start paying up. I took one look at my checking account—shriveled from cross-country moving costs, a fresh security deposit and my first experience with Washington rent—and determined that wouldn't be possible.
But I was lucky: Because my debt was in federal loans, I was eligible for forbearance, meaning I could hold off paying for a year and re-evaluate later. As a result, I was able to get settled in my new home and build up an emergency fund. Now that I have about six months' worth of expenses saved, I'll be able to manage an unexpected event without having to take on credit card debt. I accrued a few hundred dollars in student loan interest while I didn't pay, but that amount pales next to a $1,000 credit card charge—plus interest.
However much you owe, the basic strategies of debt management are the same: Pay off debt with the highest interest first, stick to a schedule, and automate payments. In a pinch, you can even ask your lender for some leeway; most will work with you if you have a temporary setback.
Careful planning isn't always enough to avoid hardship, however. At least 71 million U.S. adults, or about 22% of the population, have had an unpaid debt turned over to a collection agency, according to the Urban Institute. It's about as common as high blood pressure.
If you find yourself being pulled underwater by debt, consider credit counseling, a service that offers financial advice and debt-management plans. If you work with a nonprofit organization such as the National Foundation for Credit Counseling (NFCC), lenders are more likely to accept new terms for your debt, which can lead to a more manageable payment schedule and lower interest rates. To find an NFCC office near you, go to nfcc.org/locator.
Be wary of companies that offer debt settlement or relief. Debt settlement is a legal solution usually pushed by for-profit companies in which a creditor agrees to accept a lump sum payment that's less than what you owe overall. These deals often fall through because creditors reject them or debtors fall behind while trying to save the lump sum, according to the Federal Trade Commission. If you've stopped paying the loan directly while you save up a lump sum in hopes that your debt will be forgiven, you'll be left with steep penalties and interest when the agreement fails.
Paying off debt will take time and, in all likelihood, it will be hard. But remember, you have options and, if you stick to a plan, it will get done. Just start with the tail and you'll be on your way.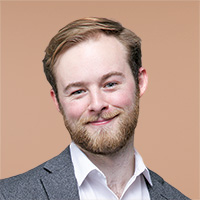 Staff Writer, Kiplinger's Personal Finance
Brendan joined Kiplinger in 2018 and writes about technology, security and money. A Chicagoland native, he graduated from DePaul University with degrees in journalism and political science. Before moving to Washington, D.C., Brendan covered local politics for NBC Chicago and daily news for BusinessDen in Colorado.