Strategies for Working Remotely
Globe-trotters should keep in mind that every country has different rules when it comes to working within their borders.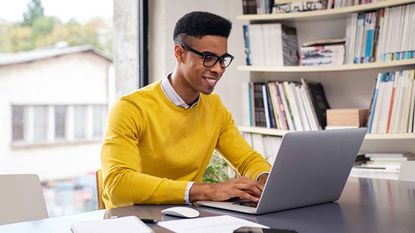 (Image credit: Getty Images)
More than half of Generation Z and millennial workers say the ability to work remotely and/or have flexible working hours is more important to them than higher pay, according to a recent survey by Bankrate.com. Although I work in a hybrid situation, I have friends who have recently relocated and never go into the office. Some are even exploring a digital nomad lifestyle, in which they travel from place to place while they work (see A Life on the Road).
Before you hit the road. First, review your company's remote-work rules and get the go-ahead from your employer. Even if you're already working from home, it's important to be sure that relocating won't violate any workplace policies.
Once you've decided where you'd like to live, make sure you can do your job there. If you venture too far off the grid, you may not have consistent cell-phone and internet service. Although efforts to expand broadband access are under way, wide swaths of the country still have spotty or nonexistent internet service. Visit the Federal Communications Commission's broadband map to review coverage for specific areas at https://broadbandmap.fcc.gov. If you choose to use a mobile hotspot, shop around for an affordable cellular data plan that provides reliable service.
Subscribe to Kiplinger's Personal Finance
Be a smarter, better informed investor.
Save up to 74%
Sign up for Kiplinger's Free E-Newsletters
Profit and prosper with the best of expert advice on investing, taxes, retirement, personal finance and more - straight to your e-mail.
Profit and prosper with the best of expert advice - straight to your e-mail.
Create a budget with your new lifestyle in mind. The most important expense to track is the cost of housing. If you own a home and choose to become a digital nomad, renting it out will help cover your costs. You can rent your home for up to 14 days a year without reporting income to the IRS, and there's no limit to how much you can charge. If you rent out your home for more than 14 days, you must report the rental income, but you can deduct rental expenses.
Whenever you move to another state (or states), you also need to consider how it could affect your state taxes. If you work remotely from a state where you don't have your legal residence, you may have to file an income tax return with that state and pay tax on money you earned. However, you can usually claim a credit from your home state for any income tax you pay to another state while working there.
Some states have reciprocal tax agreements in which employees who live in one state but work in an office in another state are exempt from tax being withheld in the state where they work. If you're required to file returns for more than one state because you moved during the year, check the reporting rules for those states.
Globe-trotters should keep in mind that every country has different rules when it comes to working within their borders. Even if you're still working for a company in the U.S., you may need to apply for a work visa if you relocate abroad. Some countries, such as Costa Rica, Taiwan and the Bahamas, are offering visa programs tailored to remote workers who want to temporarily relocate. Use the key words "Digital Nomad Visa" to search online for countries offering these programs.
U.S. citizens owe U.S. taxes no matter where they live. However, if you remain outside the U.S. for a year or more, you may qualify for the foreign earned income exclusion, which allows you to exclude up to $112,000 of foreign earnings from your income in 2022. Some states will continue to levy taxes on your income.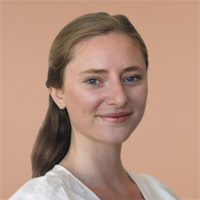 Staff Writer, Kiplinger's Personal Finance
Emma Patch joined Kiplinger in 2020. She previously interned for Kiplinger's Retirement Report and before that, for a boutique investment firm in New York City. She served as editor-at-large and features editor for Middlebury College's student newspaper, The Campus. She specializes in travel, student debt and a number of other personal finance topics. Born in London, Emma grew up in Connecticut and now lives in Washington, D.C.