Should I Add My Spouse to My Credit Card Accounts?
Adding your spouse as an authorized user to your credit card won't hurt your credit score, but it could help your spouse's.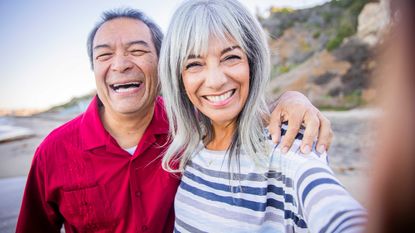 (Image credit: Getty Images)
Q: I have a credit score of more than 800. My new wife has a much lower score. I'd like to add her as a co-borrower on some of my credit cards. Would that negatively affect my credit?
Don't worry. Your credit score reflects only your credit history, so your score will not include your wife's accounts. But her score will go up when she becomes a joint owner because her credit report will include your accounts' history.
Swipe to scroll horizontally
To convert your individual accounts to joint accounts, you will have to fill out an application for each account you want to modify. The card issuer will scrutinize your wife's credit report (and perhaps yours), and you may be offered a higher interest rate or a lower credit limit depending on your combined histories.
Subscribe to Kiplinger's Personal Finance
Be a smarter, better informed investor.
Save up to 74%
Sign up for Kiplinger's Free E-Newsletters
Profit and prosper with the best of expert advice on investing, taxes, retirement, personal finance and more - straight to your e-mail.
Profit and prosper with the best of expert advice - straight to your e-mail.
Previously, adding a spouse or a child as an authorized user to your account was a quick way to raise that person's credit score. Such "piggybacking" on someone else's credit will not be possible when a new version of the FICO score is implemented next year. (Read: No More Borrowing Credit History)
Fair Isaac, the company that created the FICO score, does not recognize authorized users in its new FICO formula. It's still possible to add an authorized user before the three major credit bureaus -- Equifax, Experian and TransUnion -- adopt the new formula. Craig Watts, a spokesman for Fair Isaac, says scores calculated using the formula will not be available from all three until the summer and not all lenders will adopt them immediately.
Watts predicts that the long-term impact of the new scoring system will be a slight rise in credit scores.
Return to Credit & Money Management