A Huge Hiring Mistake Dentists and Other Professionals Make All the Time
Dentists, doctors and other health care professionals have a lot to lose when choosing their support staff. They (and other business owners) can't afford to overlook this crucial part of the hiring process.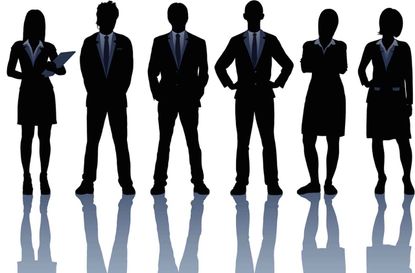 (Image credit: Leontura)
Although today's story will be of special interest to dentists, it applies to business people of all kinds. Let's begin with these two questions:
No. 1: Why are dentists more likely than most other health care professionals to become victims of theft and embezzlement by a trusted employee?
No. 2: How much does the dental profession lose a year from theft by employees?
Subscribe to Kiplinger's Personal Finance
Be a smarter, better informed investor.
Save up to 74%
Sign up for Kiplinger's Free E-Newsletters
Profit and prosper with the best of Kiplinger's expert advice on investing, taxes, retirement, personal finance and more - straight to your e-mail.
Profit and prosper with the best of Kiplinger's expert advice - straight to your e-mail.
Just ask David Harris of Prosperident. As president and CEO of Prosperident, he has seen his company grow to become world's largest firm investigating financial crimes committed against general dentists and dental specialists.
"The bill for dental employee theft runs up to a staggering half a billion dollars a year from embezzlement alone," he says. "In large part, it is explained by that wonderful quality dentists have, which patients, staff and their colleagues so appreciate, that is also a giant trap: Trust.
"A great deal of this theft could be avoided had the dentist been much more careful in the hiring process," he points out, adding, "The mistakes made by dentists are not unique to this profession, but affect many businesses."
'Fixer of Teeth – Not a Business Owner'
My law practice has a number of physicians and dentists as clients, and all of them share two qualities: Their full-time job is the delivery of health care, or, "Fixer of Teeth, Restorer of Smiles," as Harris relates the way dentists describe what they do.
"Most dentists did not choose a career to be business owners, unlike the person who owns a restaurant, where they see their job as running a restaurant. To dentists, business ownership is the unwelcome tag-along."
So, as you will see, the combination of Trust in what they are told as part of the dentist's DNA, and often not really enjoying the business aspects of running a dental office, leads to a series of mistakes in hiring — costly mistakes.
First Mistake: Failure to Realize the Number of Bad People Out There
How many people do you think have a criminal record in the United States? 10 million? 20 million? 40 million? More? Surprise: Estimates by the National Employment Law Project put the figure at about 70 million (opens in new tab), or about 1 in 3 adults.
"The first mistake dentists make is to not to realize the number of bad people out there. A staggering number of Americans have a rap sheet. And in most cases, when dentists hire they are not aware that chances are this person has a criminal record.
"Merely having a record does not make an applicant un-hirable, but as dental employees often work with money and children, their background can and should be looked into deeply.
"But proper background checks are not being done, and it is a mistake to view a background check and a criminal records check interchangeably. A criminal records check is a sub-set of a background check, an important one, but a background check is much broader and would include such things as drug testing," he explained.
But what if nothing shows up on a criminal records check? Can you assume that it is safe to hire that person?
"Not yet," says Harris. "It could take months for a recent one to show up. You must look in other places, because if they have a tainted past, they are taking steps to conceal it."
Second Mistake: Not Contacting Previous Employers
He outlines how a bad apple can camouflage reality:
"You are given the name of a former employer who you phone — but you could be talking to anyone on the planet. Applicants often omit certain jobs they have had because you will not hear good things, or they will say, 'Do not contact my current employer. My boss doesn't know I am leaving so please don't call him.'
"What this could mean is that I was fired and do not want you to learn this, so by saying, 'Please do not call my employer,' you will not discover that they were fired for theft. But it could be a legitimate request, and so your response should be, 'We do not hire anyone without contacting the most recent employer. The job offer is contingent on speaking with your current employer, and receiving a positive recommendation.' "
Finally, Harris observes that, "Unemployment in the United States is at an historic low right now. In the minds of people hiring, as the pool of available candidates is small, they do not see the value in doing much scrutiny. This can be penny-wise pound-foolish thinking, as the damage an unsuitable employee can do to any business is huge."
Lawyers know that health care professionals take what people say to them at face value, tending to be on the extreme end of trusting. They have a code of honesty in dealing with each other for the benefit of the patient.
And that is often a problem.
Attorney at Law, Author of "You and the Law"
After attending Loyola University School of Law, H. Dennis Beaver joined California's Kern County District Attorney's Office, where he established a Consumer Fraud section. He is in the general practice of law and writes a syndicated newspaper column, "You and the Law (opens in new tab)." Through his column he offers readers in need of down-to-earth advice his help free of charge. "I know it sounds corny, but I just love to be able to use my education and experience to help, simply to help. When a reader contacts me, it is a gift."