Are Big Changes Coming for Medicare, Social Security?
Republicans will risk political pushback to put entitlement programs on the agenda during the presidential election.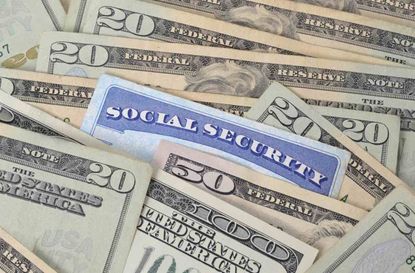 (Image credit: Getty Images/iStockphoto)
Some changes are in the wind for Social Security, Medicare and Medicaid—entitlement programs that account for 45% of the federal government's payouts.
Many of the changes are still years away. But some of them will start next year, smack in the middle of the presidential election campaign, forcing candidates to address issues that they and their advisers generally try to steer clear of when they're running.
Kicking off the rare election-year debate: a move to rescue the Social Security disability fund before 20% cuts in monthly payments need to be made (recipients are people unable to work because of illness or injury). Congress will find a solution before money runs short in fall 2016. Tighter eligibility standards are likely to be added as a condition of more money being pumped into the fund.
Subscribe to Kiplinger's Personal Finance
Be a smarter, better informed investor.
Save up to 74%
Sign up for Kiplinger's Free E-Newsletters
Profit and prosper with the best of expert advice on investing, taxes, retirement, personal finance and more - straight to your e-mail.
Profit and prosper with the best of expert advice - straight to your e-mail.
A less visible change with a broader effect will come with Medicare's emphasis on value over volume. By the end of 2016, 30% of Medicare payments to providers will be value based. By 2019, that figure will jump to 50%.
Examples of value pricing: A single price for all care that is tied to one medical event, such as heart bypass surgery. And reduced payments to hospitals that have high rates of readmission or infection.
The shift bears watching, since Medicare is the largest health insurance provider in the United States and other insurers are generally quick to follow its lead.
Short-term changes are also in store for Medicaid, the government's program that provides health care to people with low incomes. More states will join the 29 (along with the District of Columbia) that already have agreed to expand eligibility in return for federal subsidies to help pay the bills for a few years.
Republicans will use the debates over parts of the programs to press for longer-term fixes and cost cuts, even if those actions expose them to a potential pushback from Democrats and senior citizens. For example, former Florida Gov. Jeb Bush, who announced his candidacy for president on Monday, advocates raising the Social Security retirement age.
Kentucky Sen. Rand Paul and Ohio Gov. John Kasich want to allow individuals to invest some of their Social Security withholdings in private accounts, an idea that George W. Bush proposed during the campaign for president in 2000. The idea stalled after he took office, and lost momentum when the stock market fell during the last recession.
Raising the cap on payroll taxes and means testing are also on the table for Social Security. For Medicare, too, a higher eligibility age and means testing will be proposed.
Democratic resistance will derail most of the longer-term reform efforts, for now. In time, though, some of the changes will have to be put into place to avoid major cuts in benefits.
Medicare Part A, which covers hospital stays, will reach insolvency around 2030, if no alterations are made. Pushing it to the brink: A swelling of the ranks of beneficiaries to 82 million, from 55 million now, and a corresponding increase in obesity and chronic diseases.
Social Security is in a bit better shape. It can avoid benefit cuts until 2037. After that, though, without some sort of infusion of cash or higher eligibility standards, monthly checks would be trimmed by 25%.
But none of those fixes are likely until the deadlines loom. That's how Congress works.
Senior Associate Editor Richard Sammon contributed to this report.