5 Economic Issues That Will Drive the 2012 Presidential Election
At a White House summit on personal finance last week, President Obama and his top economic advisors sketched battle lines for his upcoming duel with Mitt Romney.
Now that Mitt Romney has emerged as the presumptive Republican challenger, President Obama is mobilizing his case for reelection. He has an edge over Romney, but there remain some big ifs:
1. What kind of leader do voters really want in charge of the U.S. economy? Voters often complain about lacking a clear choice in presidential candidates. Not this year; the choice will be stark. (By the way, in December 2011, The Kiplinger Letter forecasted "President Obama will serve four more years, despite the tepid economy.")
Romney is banking that Americans want a leader with real CEO experience who can engineer a corporate-style turnaround of the economy, much like his work at Bain Capital with making failing companies successful.
Subscribe to Kiplinger's Personal Finance
Be a smarter, better informed investor.
Save up to 74%
Sign up for Kiplinger's Free E-Newsletters
Profit and prosper with the best of expert advice on investing, taxes, retirement, personal finance and more - straight to your e-mail.
Profit and prosper with the best of expert advice - straight to your e-mail.
Obama is betting that voters want a more inspirational leader, more likable and more like them (and recent polls show Obama has a clear lead over Romney on both counts), who sees governing through difficult times as more than a management challenge. Both Obama and his advisers hammered that message consistently at the White House Personal Finance Online summit April 4. In purely political terms, you could put it on a bumper sticker as, "We're more than Mitt Romney." Advantage: Obama
2. Do voters believe the economic recovery is for real? This is one of two soft spots in Obama's strategy, and his aides are struggling with the answers. A new Washington Post-ABC News poll finds Americans aren't buying into an economic recovery yet. They remain deeply pessimistic about the overall direction of the country. Nearly half of those polled said Obama's handling of the economy is a "major reason" to oppose his reelection. The president has time to shift the perception of the recovery to a more positive one between now and Labor Day, much as Ronald Reagan did in his 1984 "Morning in America" reelection bid (then, as now, the economy was slowly struggling out of a recession). (See "6 Rules for Predicting the Next U.S. President" to better understand how important Americans' perception of the economy is.)
Yet all that Alan Krueger, chairman of the White House Council of Economic Advisers, could muster at the summit was that "the economy is recovering, but it hasn't recovered." Here the blaming begins. Krueger, Gene Sperling (director of the National Economic Council), his deputy directors and Obama himself all like to point to the severity of the Great Recession, which began under the Bush administration, as making this recovery slower and more painful. If this recession weren't as severe as it was, "we're above where we were in nominal terms," Sperling argued. That's a tough sell. Advantage: Romney
3. Will gas prices keep rising? They're playing havoc with the president's approval ratings. The Washington Post-ABC News poll finds that almost 60% of Americans disapprove of his handling of soaring pump prices. "There are no silver bullets when it comes to gas prices," Obama said at the summit, as he does on the stump frequently, noting that it's a global supply issue that no single national leader can influence. He also cited fears about conflict with Iran. The administration emphasizes what it calls its "all-of-the-above" strategy -- "safe and responsible" increases in domestic oil and gas production, development of alternative energy sources such as wind and solar, and increased energy efficiency, including higher fuel economy standards for cars and trucks. The best thing for Obama's reelection chances, though, would be for short-term jitters over an Iranian conflict to subside and oil prices to start dropping again. If the president can't convince Americans that an economic recovery is under way and gas prices continue to spike, the election could be very, very close. Advantage: Toss-up
4. Will voters support the Buffett Rule? Familiar with the "Buffett Rule" yet? You will hear plenty about it for the rest of the year. Obama and Senate Democrats plan a high-pressure campaign to force Republicans to vote as often as possible on the measure, sponsored by Sen. Sheldon Whitehouse (D-R.I.). It would ensure that taxpayers who make $1 million or more annually pay at least 30% in federal taxes on all that income, including dividends and capital gains from stocks, bonds and other investments.
The White House wants a vote on the measure (named after iconic billionaire investor Warren Buffett, who lamented last year that something is wrong when he pays a lower tax rate than his secretary) on or around April 17, tax filing day. It's unlikely to get the 60 votes needed to move it out of the Senate, and would face an even bleaker future in the GOP-controlled House. Still, Obama and Democrats think the Buffett Rule is a potent campaign issue. Polls show two-thirds of voters like the idea on tax-fairness grounds. Republicans will counter that enacting such a tax rule wouldn't create a single job or address rising gasoline prices. Business groups worry it would dry up capital for entrepreneurs and start-ups. But Obama and the Democrats want to keep the focus on the low 13.9% tax rate that Romney paid in 2010 on $21.7 million in income. The Buffett Rule "is something the vast majority of the American people agree with," Obama said at the summit. The idea dovetails with Obama's campaign theme of a nation "where everyone gets a fair shot, does their fair share, and plays by the same set of rules." Advantage: Obama
5. Which candidate is more in touch with the middle class? You could almost sense Obama's delight at the prospect of debating Romney as to which presidential candidate most feels the pain of the electorate. When asked by Kiplinger.com to respond to Romney's recent remarks that the president is "out of touch" with the personal finances of ordinary Americans, Obama smiled, slowly but meticulously crafting his words. "When Michelle and I first met, the car I was driving, I think I bought for $500, and it had a big rust spot that allowed you to see the road on the passenger's side, so I knew that my wife wasn't marrying me for my money," he said. "Our personal finances, not having to worry about bills at the end of the month or gas prices…really weren't stable until fairly recently.
"So in that sense, I would say Michelle and I have had a quintessentially middle-class upbringing, or working-class upbringing, and middle-class experience. And I will just say, I suspect that is a contrast to some of the presidential candidates who are out there." (Read "Obama Touts His Middle-Class Experience" for his full answer to our question at the White House summit.)
It's fascinating to watch how much Obama relishes bringing economics down to the level of personal finance and how well he crafts off-the-cuff remarks -- he is very good at it. "How's that for a diplomatic answer?" he joked. Advantage: Obama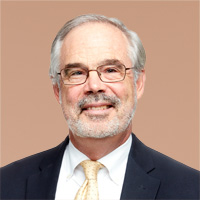 New Media Director, Kiplinger.com
Harbrecht joined Kiplinger in March 2006 from BusinessWeek.com, where he served as senior and executive editor. Prior to that, he worked in the Washington bureau of the magazine, now BloombergBusinessweek, covering policy, politics and economics. He holds a BA degree from Binghamton University and an MA in journalism from the University of Missouri. He was 1998 President of the National Press Club and a 2010 Kiplinger fellow in social media study at Ohio State University.