How to Run for Local Office
If you've ever thought that you could do a better job than the elected officials currently in office, here's how to launch a campaign—and win.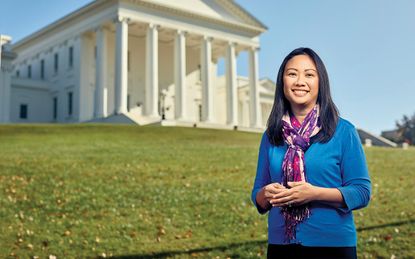 (Image credit: Courtesy Kathy Tran)
When Kathy Tran decided to run for the Virginia state legislature two years ago, the only political experience she could cite was serving as president of the PTA at her children's school. Tran says she didn't have political ambitions—until after the 2016 election.
"The outcomes of the November 2016 election were incredibly concerning, and I couldn't sit on the sidelines," says Tran, who lives in West Springfield, Va., with her husband, Matt, and their four children. Tran's parents had fled Vietnam when she was seven months old, and President Trump's less-welcoming immigration policies worried her. "I needed to stand up for the values—hope, opportunity and freedom—that my parents risked their lives for," s
In early 2017, with a one-month-old daughter at home, Tran decided to run for a seat in the House of Delegates. She had time to campaign because she was on maternity leave from her job at an immigration advocacy group. She won the seat in her district in the November 2017 election, and she was elected to a second term on November 5. Photos of Tran appeared in the Washington Post when she brought her baby daughter to the first day of the new legislative session (and discreetly breast-fed her). "Running and serving has been a wild ride unlike any other," says Tran.
Subscribe to Kiplinger's Personal Finance
Be a smarter, better informed investor.
Save up to 74%
Sign up for Kiplinger's Free E-Newsletters
Profit and prosper with the best of expert advice on investing, taxes, retirement, personal finance and more - straight to your e-mail.
Profit and prosper with the best of expert advice - straight to your e-mail.
Deciding to run
Maybe you've worked on political campaigns, or volunteered for a community organization, or become an advocate for a local issue. Running for office can be an even more rewarding opportunity to spur change and serve your community. State and local offices—which are usually part-time, paid positions—can shape everything from health services and education to criminal justice.
If a stint in politics appeals to you, but you haven't zeroed in on the position that you'd like to run for, start with your city, county or state's election website. It will have information about specific roles, rules for campaigning and requirements for holding office. While you're there, check residency, age and other requirements for any role you're considering.
You'll want to consider who your likely competitors will be and whether you think you could beat an incumbent if he or she were to run for reelection. The incumbent delegate in Kathy Tran's district was retiring, which increased her chances of winning.
Check with your family, friends and others whose opinion you value to see how firm their support for a campaign would be. Although most elected positions at the local and state level are part-time roles, the commitment associated with campaigning and holding office rarely fit into a family's existing schedule or financial plans without compromise.
You may also need to alert your employer—or get permission to run. Many of the positions at both the local and state level, if paid, come with only a modest salary. So unless you can live on your spouse's earnings, you won't be able to quit your day job. In many small towns, paid elected officials typically earn $5,000 to $20,000 a year. State legislators typically earn a salary of about $20,000 to $50,000 a year, although a few states, including California and New York, pay considerably more. As a Virginia delegate, Kathy Tran earns only $17,640 a year. For now, Tran is focusing on her work as a delegate and a mother, but she will likely return to the workforce soon, as the family tries to save for college expenses and other goals.
Making the decision to throw your hat in the ring can take time. Steve McKay spent years volunteering as the leader of a community organization that advocated against the rapid development occurring near his Monrovia, Md., home. People began encouraging him to run for the Frederick County council to ensure that the group had a strong voice that wasn't so developer-friendly. But McKay took about three years to make the decision to announce his campaign. "I had to make sure my wife, Pam, was behind me and that I could manage the time commitment of serving as a councilman with my full-time job," says McKay, who works in national security as a contractor for the federal government. He also needed to ask his employer for permission to run.
McKay finally ran in 2018 and won. Now he juggles weekly council meetings plus other board and commission assignments with his full-time job and family commitments. The $22,500 annual salary helps, but "I didn't anticipate the number of people and organizations who invite you to attend their events," says McKay. "Most are during the workday, but I attend what I can in the evenings."
Although local and state campaigns don't usually see the mudslinging of national races, it's wise to assess anything in your past that an opponent, or the press, could dredge up. Also consider how your family would handle a shift into the limelight. And although lawsuits against local elected officials are rare, check your liability coverage to be on the safe side.
Getting started
First-time candidates without much political experience are often unsure of where to start. But a variety of resources and tools are available to help you run a successful campaign (see below).
Programs and boot camps generally cover the basics of setting up a campaign, strategies for targeting voters who are most likely to vote for you, building a team of supporters and volunteers, and fund-raising. Many of the programs will also connect you with a network of people, including potential campaign managers, finance directors or field directors.
Tran, for example, sought help from Emerge Virginia (part of Emerge America). Emerge Virginia offers a three day boot-camp program ($350, plus travel) or a more in-depth, 70-hour program held one Saturday a month over seven months ($750, plus travel). "It was incredible to get a deep dive into the various aspects of the campaign, but it was equally important that Emerge Virginia could put me in touch with other women running for election and connect me with people such as potential campaign staff," Tran says.
You may find additional resources in your community. If you belong to a political party, start by reaching out to your local committee to talk about your candidacy. The organization will typically be able to provide advice and training, as well as access to voter demographics, historical data, and e-mail and address lists. You may also be able to find out how to formally announce your campaign, get your name on the ballot and glean other information that can help shape and support your campaign. Some may also have insurance policies that can help protect you while you campaign.
Another option: Connect with local politicians whom you respect, especially those who are currently in office and may be willing to offer you advice or even an endorsement.
First-time candidates running for local office often tap friends, family and other people they already know so they can build a group of roughly five to eight trusted advisers. But you may also find people—including those with previous campaign experience—through an organization offering training or through other networking connections you've made. Most candidates bring on a campaign manager, an event or fund-raising coordinator, a volunteer coordinator, and a treasurer or finance director. But after the bigger roles are filled, there are still plenty of smaller but important tasks to dole out to volunteers, from preparing mailers and placing phone calls to knocking on doors.
Depending on the scale of the campaign you're running and the budget you're working with, members of your team may be paid or unpaid. Sometimes the campaign manager is the only paid position.
Funding a campaign
Before you announce your candidacy, create a budget for everything from printed materials and advertising to staffing and travel to creating a website. How much you'll need to spend depends on the position you're running for, the size of the town or district, and the opposition you're facing. If you're making a bid for the school board, for example, you may need only $1,000 to fund the campaign essentials, such as voter files and campaign mailers. Campaigning for a higher office or in a bigger area costs more. But $10,000 to $20,000 could be enough to campaign for a city council position in a municipality with a population of 100,000 or fewer. In many cases, direct mailings can account for as much as 70% of your expenses.
One way to get a ballpark estimate of how much it will cost is to review campaign disclosures from previous successful campaigns for the position. Request campaign finance disclosure filings for similar elections from your local or state board. Past spending can be a useful guide, but you'll also need to adjust the figures based on other factors. For example, if you're running against an incumbent who has run unopposed in recent years, data from the last competitive race could understate what you'll need to spend.
Some candidates seed their campaign with money from their own accounts—at least to get started. Before writing yourself a check, set a firm limit as to how much you're willing to spend from your own budget, even if the race becomes contentious or the campaign's coffers run low.
Before you start raising funds, check campaign finance laws in your state to see how much you can raise, how much an individual can donate and how to report the donations you receive—although contribution limits and other financing issues are rarely a problem in small races. To accept political donations, you'll also need to establish a checking account in your campaign's name and be prepared to track and report income and expenses.
As just about any candidate will tell you, asking people to donate to your campaign can be awkward. "Talking about why you're running and what's at stake in your race makes fund-raising easier," says Tran, who started by asking people she knew for support and ultimately received contributions from many Vietnamese-American voters eager to help her become the first Vietnamese-American elected to the Virginia state government.
Knocking on doors
To run a successful campaign, you need to figure out what it will take to win. Get to know the demographics and voter participation history in your district. Contact your local board of elections for historical voter data and the number of registered voters. Multiply the average voter turnout in recent similar elections by the number of voters currently registered in your district (presidential years or years with other big races will have higher turnout than midterm or off-year races). Your goal is to get the votes of a bit more than half of those voters.
As you campaign, use the voter registration data from the local board of elections, any other guidance your political party my be able to provide and your own knowledge of the community to decide which voters are most likely to support your campaign. Steve McKay, for example, had hundreds of contacts through his work in the community and good name recognition, which helped him build a base of support for his campaign. From there, he expanded his reach via mailings, social media, signs and banners, and door-to-door visits.
Though some successful candidates have launched last-minute campaigns, you'll generally want to start campaigning well in advance. Note all filing deadlines and any fees associated with them. Each of these deadlines is crucial; overlooking a single one could keep your name off the ballot.
Even in today's digital world, connecting with voters face-to-face, by knocking on doors and holding campaign events, is key. For Tran, door-to-door campaigning was often a family affair. She typically brought two of her children with her each time she went out to knock on doors. "I had a lot of great conversations with my neighbors throughout the district and was able to hear from them directly about concerns they had," says Tran.
Slicing and dicing voter records can help you chart a course and spare you from spending time and resources trying to reach voters who are unlikely to turn out on election day or whose views generally align with your opponent's. But that still leaves a lot of doors to knock on.
Learning the ropes
A number of organizations offer online or in-person programs and classes, either free or for moderate cost, as well as provide other resources to help potential candidates learn the ins and outs of running a political campaign.
Nation Builder provides nonpartisan support; it offers a free, two-hour online course that will help you understand the basics of your district and how to plan your election time line, plus how to engage supporters and raise funds.
American Majority offers a free mini-training as well as paid courses aimed at helping conservative activists and candidates.
The National Democratic Training Committee provides free online training for Democratic candidates.
Emerge America helps train progressive women who are considering running for office.
She Should Run is a nonpartisan organization that provides resources to women who may want to run for office.
New American Leaders offers a three-day program for potential candidates from immigrant communities ($150, or $250 for declared candidates).
New Politics Leadership Academy trains military veterans and alumni from the Peace Corps, AmeriCorps and other service organizations.
Higher Heights for America partners with other organizations, such as Emily's List, Emerge America and VoteRunLead, to offer in-person and online training for black women who are considering running for office.
Victory Institute offers a four-day nonpartisan training session for members of the LGBTQ community who are interested in running for office or working as campaign staff and community leaders.
Do you have insurance?
Before you run for public office, check in with your home, auto and umbrella insurance providers to ask about your coverage if you were to run for or serve in elected office. Usually, someone running in a small, local election who isn't a career politician will have libel, slander and bodily injury coverage through their homeowners policy to help protect them if they make a defamatory remark against their opponent or someone is injured at a campaign event. But some policies have an exclusion for running for political office, and you will instead need to buy coverage specific to your campaign, says Spencer Houldin, president of Ericson Insurance Advisors, in Washington Depot, Conn. Another option: If your campaign is affiliated with your local political party's organization, you may have liability coverage through the party.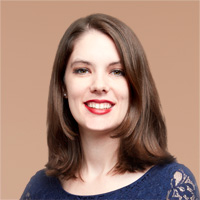 Associate Editor, Kiplinger's Personal Finance
Pitsker joined Kiplinger in the summer of 2012. Previously, she interned at the Post-Standard newspaper in Syracuse, N.Y., and with Chronogram magazine in Kingston, N.Y. She holds a BS in magazine journalism from Syracuse University's S.I. Newhouse School of Public Communications.