Will Your State Rebate Check Be Taxed for 2023?
Here's what the IRS says about taxing 'state stimulus checks' and other special state rebates and what it could mean for you.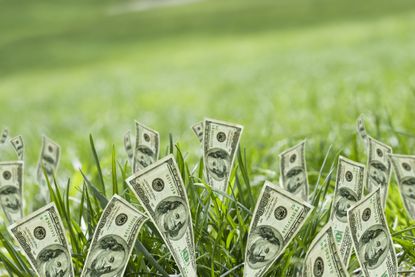 (Image credit: Getty Images)
State "stimulus" checks, tax rebates, and inflation relief payments are popular. Millions of people in 21 different states received special state payments last year. And several states are sending more rebates and surplus tax refunds this year.
So, if you've received a special state payment or are looking forward to one, a question on your mind might be whether you'll have to pay tax on that money — the IRS has offered an answer.
The agency announced guidance on the federal tax status of these state "stimulus" and other special payments made to individuals. The guidance, which applies to payments received in 2023, is part of the agency's effort to make the tax consequences surrounding these payments more straightforward for taxpayers.
Subscribe to Kiplinger's Personal Finance
Be a smarter, better informed investor.
Save up to 74%
Sign up for Kiplinger's Free E-Newsletters
Profit and prosper with the best of expert advice on investing, taxes, retirement, personal finance and more - straight to your e-mail.
Profit and prosper with the best of expert advice - straight to your e-mail.
State 'stimulus' check 2023 update
Clarity from the IRS on so-called state "stimulus checks" is essential because millions of taxpayers across the U.S. have received special rebates and payments as states return surplus revenue to eligible residents. As Kiplinger has reported, these payments vary by state, type, amount, and eligibility criteria.
Last year, the IRS issued guidance applicable to 2022 state payments.
At that time, the agency said most of the state stimulus payments weren't taxable, but that in some cases, taxpayers might need to report the payments on their federal returns.
The IRS also suggested that some taxpayers consider amending their 2022 tax returns if they reported the special state payments as income.
This latest guidance addresses several questions involving 2023 special state payments. Here's what you need to know.
IRS weighs in on state rebate payments
In most cases, according to the IRS, taxpayers who receive special state payments (one-time refunds, rebates, or other payments) in 2023 won't have to include the payments in their income for federal tax purposes. That is especially relevant for those who opt for the standard deduction on their federal returns. (Most taxpayers claim the standard deduction.)
What if you itemize deductions? If you itemize deductions on your federal income tax return and receive a state tax refund or special payment, the IRS says you might need to include it in your federal income. But that is only if you deduct the state tax paid. (Due to the $10,000 limit on itemized deductions for state income and property taxes, some taxpayers won't need to include the state refund in their income.)
That can be confusing, so if you're unsure, consult a trusted tax professional before filing your 2023 federal return.
Spillover 'stimulus' payments from last year
It's worth noting that the IRS also provided guidance on a specific situation that occurred last year with certain state programs. (These programs provided payments that eligible residents didn't receive until early 2023.)
According to the IRS, even if you don't receive your special state payment for 2022 until 2023, you can still exclude it from your federal income.
(You would follow the same rules that applied to the 2022 state payments.)
'General welfare' program payments
In addition, the latest IRS guidance provides information on what the agency refers to as "state general welfare programs." Certain states offer payments to individuals intended to support the general well-being of individuals or families in need. The IRS considers this money non-taxable income, but only if it comes from a governmental fund and is not compensation for services rendered.
Note: Determining whether payments qualify for this exclusion can be complex and depends on various factors. The IRS provides an example to help clarify how this general welfare exclusion works.
Is the Colorado TABOR refund taxable?
There has been debate recently about whether Colorado TABOR (Taxpayer Bill of Rights) "Cash Back" payments are exempt from federal income tax. The new IRS guidelines don't explicitly mention the Colorado payments, which are essentially refunds to Coloradans of state sales taxes paid.
Several Colorado state legislators and Gov. Jared Polis have requested that the IRS clarify this issue and avoid a situation where the TABOR refunds are considered taxable.
Meanwhile, the IRS is requesting comments on the federal tax treatment of special state payments, particularly those similar to TABOR refunds. The deadline for submitting comments on the guidance is Oct. 16, 2023.
Related Content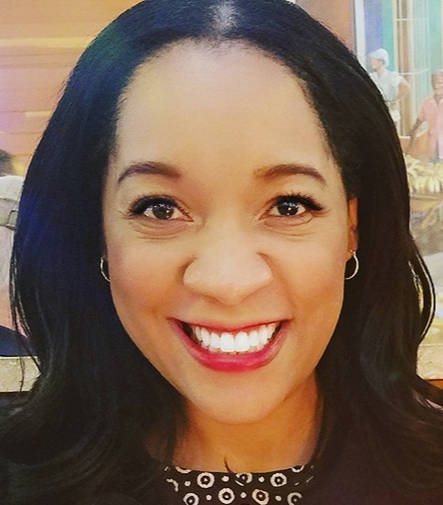 Senior Tax Editor, Kiplinger.com
As the senior tax editor at Kiplinger.com, Kelley R. Taylor simplifies federal and state tax information, news, and developments to help empower readers. Kelley has over two decades of experience advising on and covering education, law, finance, and tax as a corporate attorney and business journalist.