Who Will Get an Expanded Child Tax Credit This Year?
Some families could see expanded state child tax credits this year, and more households could qualify before 2023 ends. Here's what you should know.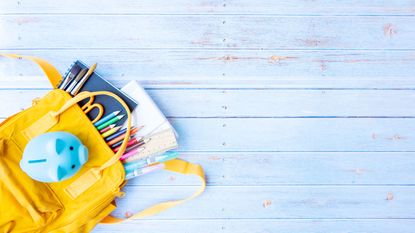 (Image credit: Getty Images)
The federal expanded child tax credit (CTC) popular during the COVID-19 pandemic, expired and hasn't returned. But the expanded benefit, which in many cases included advance monthly tax credit payments of up to $300 per qualifying child, benefited families in the United States. Government data show that 2.9 million children were lifted out of poverty due to the expanded federal CTC.
It's unclear whether families will see a new expanded federal credit in the future since that would require bipartisan support in Congress. There's talk on Capitol Hill from Democrats who want to bring it back, while some Republicans have proposed versions of the popular tax credit. In the meantime, however, at least nine states have implemented their own expanded child tax credits. Here's what you need to know about those.
New and Expanded State Child Tax Credits in 2023
Minnesota's new child tax credit is worth up to $1,750 per qualifying child. That amount is higher than the child credits currently offered in other states.
Subscribe to Kiplinger's Personal Finance
Be a smarter, better informed investor.
Save up to 74%
Sign up for Kiplinger's Free E-Newsletters
Profit and prosper with the best of expert advice on investing, taxes, retirement, personal finance and more - straight to your e-mail.
Profit and prosper with the best of expert advice - straight to your e-mail.
Minnesota legislation leaves open the possibility for advance payments. That means eligible families in Minnesota could receive part of the state child tax credit before filing their Minnesota state tax returns.
Previously, in New York, children under the age of four didn't qualify for the state's child tax credit. However, a newly expanded New York child tax credit changed that to include children up to age 17.
The state's child tax credit is worth up to $100 per eligible child or 33% of the federal CTC (currently up to $2,000 per child) and the federal additional CTC claimed, whichever is greater.
Colorado recently increased its state child tax credit to a maximum of $1,200 per child. Colorado's expanded CTC goes into effect for the 2024 tax year, so eligible families will receive the larger credit in 2025 when they file their 2024 Colorado state tax returns.
California's Young Child Tax Credit allows eligible families with as little as $1 and as much as $30,000 in earned income to claim the credit, which is worth up to $1,083 per tax return.
A new Oregon child tax credit, referred to as the Oregon Kid's Credit, will allow eligible families to claim up to $1,000 per child. A provision in the bill allows the possibility for advance payments in the future.
Maryland, Massachusetts, Vermont, New Mexico, and New Jersey have made their child tax credits refundable, meaning eligible families may receive the credit amount back as a tax refund when they file their year-end state tax returns.
With expanded state child tax credits gaining popularity, it is possible that more states will pass legislation to offer expanded state child tax credits of some kind.
Why Child Tax Credits Matter: Impact of the Expanded Federal CTC
The U.S. Census Bureau studied the 2021 federally expanded child tax credit and found that "the Child Tax Credit lifted 2.9 million children out of poverty."
The federal expanded child tax credit allowed families to claim fully refundable credits for dependent children up to age 17.
Making the credit fully refundable allowed eligible households to receive the amount of the credit back as a tax refund.
The 2021 expanded child tax credit increased the credit from $2,000 per eligible child to $3,000 for children ages 6 to 17 ($3,600 for children under 6).
And, rather than waiting to get the credit when filing federal tax returns, many families received part of the expanded child credit through advance monthly payments.
However, the positive impact of the temporary federal child tax credit didn't last, because the credit expired. Various studies found that the expiration of the federal expanded child tax credit negatively impacted families with lower incomes.
For example, one such study revealed that the expired extended credit resulted in a 25% increase in food insufficiency among families with children. According to the study, the alarming increase in food insecurity was reached by July 2022, not even one full year after the expanded federal child credit expired.
While newly expanded state child tax credits aren't expected to provide the drastic positive results that the 2021 federal credit produced, many families could still benefit.
For example, the Minnesota state child tax credit is expected to reduce child poverty in the state by 33%, according to information provided on Gov. Tim Walz's website.
New York's expanded child tax credit will reportedly benefit 900,000 more children by including children up to age 3.
The New Mexico expanded child tax credit is expected to benefit an estimated 214,000 families, according to a press release issued by the New Mexico governor's office.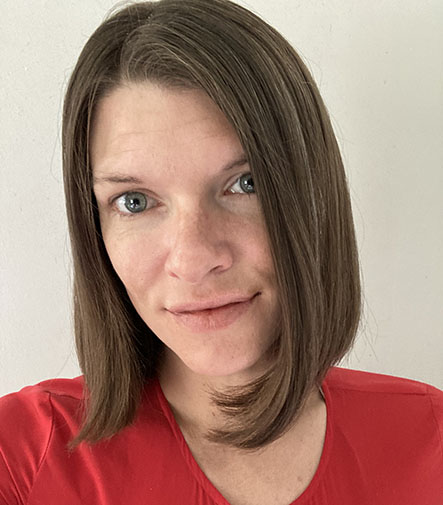 Katelyn has more than 6 years' experience working in tax and finance. While she specializes in tax content, Katelyn has also written for digital publications on topics including insurance, retirement and financial planning and has had financial advice commissioned by national print publications. She believes that knowledge is the key to success and enjoys helping others reach their goals by providing content that educates and informs.