6 Tax Deadlines for October 15
Many taxpayers know that October 15 is the due date for filing an extended tax return, there are other tax deadlines on this date.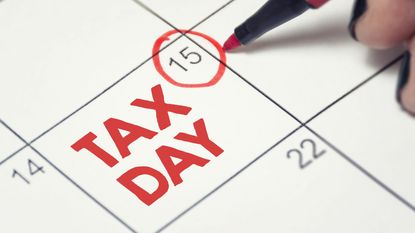 (Image credit: Getty Images)
We normally have one day in our heads when it comes to taxes: The due date for federal income tax returns. In 2020, July 15 was deadline day for most taxpayers. This year, it was May 17. Next year, it's April 18 (April 19 for residents of Maine and Massachusetts). But these aren't the only deadlines during the year. In fact, there are several tax deadlines coming up on October 15 that you should be thinking about, too.
It's very important to know and understand all tax deadlines – including the October 15 due dates. If you were to overlook a deadline, it could cost you a lot of money through either penalties, interest, or additional taxes. So, let's go over 6 tax deadlines for October 15 that you don't want to miss. Check them out to see if something unexpected applies to you.
Associate Tax Editor, Kiplinger.com
William joined Kiplinger in July 2021. Prior to this, William worked in the tax world for over 15 years. He spent time working at the IRS, the U.S. Tax Court, and several private law firms where he dealt with both individual and corporate clients. He has a B.A. in Journalism from the University of Georgia, a J.D. from the Loyola University College of Law, and an LL.M. in Taxation from the Northwestern School of Law.