5 Tax Deadlines for October 17
Many taxpayers know that October 17 is the due date for filing an extended tax return, but there are other tax deadlines on this date.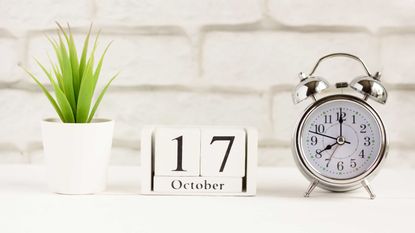 (Image credit: Getty Images)
We normally have one day in our heads when it comes to taxes: The due date for federal income tax returns. In 2022, "Tax Day" fell on April 18 for most taxpayers. But, of course, this isn't the only tax deadline during the year. In fact, there are several deadlines coming up on October 17 that many people should be thinking about, too.
It's very important to know and understand all tax deadlines – including the October 17 due dates. If you were to overlook a deadline, it could cost you a lot of money through either penalties, interest, or additional taxes. So, let's go over 5 tax deadlines for October 17 that you don't want to miss. Check them out to see if something unexpected applies to you.
1/5
Extended Federal Tax Returns
If you didn't file your 2021 federal tax return by April 18, 2022, and requested a filing extension by that time, the extended due date is October 17, 2022. Bear in mind that if you requested an extension to file, that doesn't lengthen the time to pay whatever you owe in tax. You still had to estimate the amount of tax owe and pay that tax bill by April 18. Otherwise, you may be hit with penalties and interest on the unpaid amount.
Some people may have more time to file an extended federal tax return. For example, taxpayers living abroad or who served in a combat zone may be able to file an extended return later than October 17. Additionally, the IRS allows some people who are victims of a natural disaster to file an extended return after October 17. Check the IRS's disaster relief website to see if you're in an area where this type of disaster relief is allowed.
[Note: Victims of the Montana severe storms and flooding that began on June 10, 2022, have until October 17 to file federal returns and pay federal taxes originally due from June 10 to October 16, 2022.]
2/5
Extended State Tax Returns
For some people, a federal tax return is not the only return due on October 17, 2022. Assuming you don't live in a state that has no income tax, chances are good that you'll need to file a state income tax return by October 17 if you asked for and received an extension from your state (maybe a local tax bill too).
Many states have moved their state tax return deadlines to mirror federal tax return due dates. Therefore, since October 17 is the due date for extended federal tax returns, it's also the due date for many state tax returns that have been extended. However, to be sure, it's smart to check with the state tax agency where you live so that you know and understand the deadlines for things like extensions, estimated payments, and returns for other types of taxes.
3/5
Contribute to a SEP IRA
A Simplified Employee Pension IRA, or SEP IRA for short, is a favorite of self-employed people and small business owners who want to save money with a simple and inexpensive retirement plan. In fact, you can stash away more for retirement with a SEP IRA than with an employer-sponsored 401(k) plan. For 2022, you can contribute up to 25% of your pay or $61,000, whichever is less.
Therefore, if you were to use a SEP IRA, you can save more for retirement than if you used a traditional or Roth IRA. Remember that for 2022, the contribution limits for both a traditional and Roth IRA are $6,000 ($7,000 for those age 50 or older).
A SEP IRA must be set up by your tax return deadline (including extensions) for the year in which the qualifying contribution exists. The due date for contributing to the account is the same. Therefore, if you filed for an extension, the deadline for setting up and contributing to a SEP IRA for the 2021 tax year is October 17, 2022.
4/5
Contribute to a Solo 401(k)
For those self-employed people who want to put money away in a Solo 401(k) and requested an extension to file their 2021 federal income tax return, they have until October 17 to contribute to the account for the 2021 tax year. The maximum that a self-employed person can contribute to a Solo 401(k) for 2021 is $58,000. Anyone who is age 50 or older can contribute up to $64,500. (For 2022, these amounts go up to $61,000 and $67,500, respectively.)
Since you can make contributions to a Solo 401(k) both as an employee and an employer, these amounts may seem high, but remember that the limits for contributing to all 401(k) plans are based on aggregate totals. Therefore, if you contribute to a 401(k) plan through your place of work, that amount will count against the overall limit of $58,000 or $64,500 and, therefore, the amount that you can contribute to your Solo 401(k) plan will decrease.
5/5
Withdraw or Recharacterize Excess IRA Contributions
You contributed too much to your IRA and now have excess contributions! What do you do? The best way to deal with this situation is to withdraw the excess amount before the due date of the tax return for the taxable year of the contribution (including any extension). That means you have until October 17, 2022, to withdraw excess funds contributed in 2021 if you requested a filing extension for your 2021 tax return. This allows you to avoid the 6% penalty if the withdrawal is done timely. If not done timely, the excess contribution plus any earnings on the excess amount will be subject to a 6% penalty for every year the excess remains in the IRA.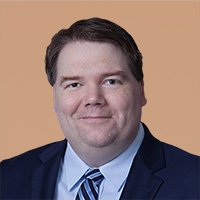 Associate Tax Editor, Kiplinger.com
William joined Kiplinger in July 2021. Prior to this, William worked in the tax world for over 15 years. He spent time working at the IRS, the U.S. Tax Court, and several private law firms where he dealt with both individual and corporate clients. He has a B.A. in Journalism from the University of Georgia, a J.D. from the Loyola University College of Law, and an LL.M. in Taxation from the Northwestern School of Law.