Third Stimulus Check Update: When Could We Get Another Stimulus Check?
President Biden and others in Congress are pushing for a third-round of stimulus checks, but it might be a while before we get them.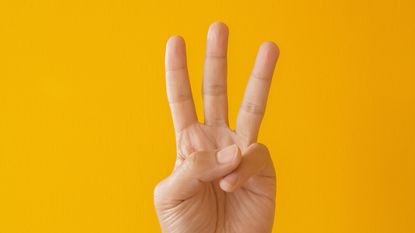 (Image credit: Getty Images)
Some people haven't received their second-round stimulus payment yet, but that's not stopping Americans from wondering when they'll get a third stimulus check. (Notice that I said "when" – not "if" – because a third round of stimulus checks almost seems like a done deal now that the Democrats control the House, the Senate, and the presidency.) But you shouldn't necessarily expect another payment right away. Another round of stimulus checks won't magically appear just because Joe Biden is now president. It's not that simple.
There are a number of factors that will determine the timing of a third stimulus check. Will they be included in a stand-alone bill or combined with other stimulus measures? Where will stimulus checks fall on President Biden's priority list? Will impeachment proceedings slow things down? These are some of the questions that need to be answered before the timetable for a third stimulus check can be established.
[Stay on top of all the new stimulus bill developments – Sign up for the Kiplinger Today E-Newsletter. It's FREE!]
Subscribe to Kiplinger's Personal Finance
Be a smarter, better informed investor.
Save up to 74%
Sign up for Kiplinger's Free E-Newsletters
Profit and prosper with the best of expert advice on investing, taxes, retirement, personal finance and more - straight to your e-mail.
Profit and prosper with the best of expert advice - straight to your e-mail.
Stand-Alone Bill vs. Large Stimulus Package
Perhaps the quickest way to get a third stimulus check is for Congress to pass a stand-alone bill – in other words, a bill that is only about stimulus checks. We came pretty close to a third payment after a stand-alone bill – the CASH Act – was passed by the House of Representatives in December. That bill would have added a $1,400 stimulus check on top of the $600 second-round payments going out now (for a total of $2,000). However, Republicans blocked a vote on the CASH Act in the Senate.
But now Democrats will control which bills get a vote in the Senate. Sen. Chuck Schumer (D-N.Y.), the new Senate Majority Leader, pushed hard for the CASH Act and will to do so again for a new stimulus check bill. And he wants to move fast. "One of the first things that I want to do," Schumer said, "is deliver the $2,000 checks to the American families." With a stand-alone bill, that could happen relatively quickly – perhaps within a week or so. The IRS could then start sending out new payments in a matter of days (as they did with the second round of stimulus checks). That would potentially put third-round stimulus money in peoples' pockets in early February.
President Biden has other plans, though. He wants to include a third round of stimulus checks in a $1.9 trillion economic relief package that would also provide money for vaccine distribution, opening schools, state and local government, enhanced unemployment benefits, and much more. By combining all these relief measures into a single bill, it will likely take longer to get through Congress – especially since the Democrats majority is the Senate is razor thin (a 50-50 split, with Vice President Kamala Harris holding the tie-breaking vote).
Just one Democratic defector could gum up the works on a comprehensive bill in the new Senate. In fact, Sen. Joe Manchin (D-W.Va.) has already thrown some shade on the idea of more stimulus checks if they're not "targeted" and only sent to people who need them. Other Democratic senators could also have other objections to the contents of a large bill (in many cases, arguing that not enough relief money is being proposed). With so much money involved and so many different programs, it could take weeks of negotiations to get enough senators on board. A few Republican votes could be needed too, which could take some time to arrange. If there's no Republican support, then Biden's plan would probably have to go through the budget reconciliation process to pass in the Senate (this would allow the package to pass with only a majority vote instead of 60 votes). Under this approach, delivery of third-round stimulus checks could easily be delayed until late February or March – or, perhaps, later.
Other Reasons for Delay
Getting the virus under control will be President Biden's number one priority once he's in office. While helping Americans who are hurting financially because of the pandemic is important, there will likely be other COVID-related health measures he'll want to handle first. If that means taking the focus off economic relief – and off stimulus checks in particular – then that could delay third-round payments.
Congress will have a lot on its plate, too. Democrats want bold change quickly on several fronts. But their agenda could be held up by impeachment proceedings against former President Trump in the Senate. Time spent on impeachment means time away from economic relief – and, therefore, away from stimulus checks.
Some Democrats have suggested waiting a few months to send articles of impeachment to the Senate for consideration. That tactic would minimize delay on economic relief and other priorities by allowing the Senate to take care of other business before tackling the thorny issue of impeachment.
And let's not forget that the Senate will also have to confirm Biden's appointees to his cabinet and other political offices. This, too, could take time away from dealing with stimulus checks and other economic matters.
Rocky Mengle was a Senior Tax Editor for Kiplinger from October 2018 to January 2023 with more than 20 years of experience covering federal and state tax developments. Before coming to Kiplinger, Rocky worked for Wolters Kluwer Tax & Accounting, and Kleinrock Publishing, where he provided breaking news and guidance for CPAs, tax attorneys, and other tax professionals. He has also been quoted as an expert by USA Today, Forbes, U.S. News & World Report, Reuters, Accounting Today, and other media outlets. Rocky holds a law degree from the University of Connecticut and a B.A. in History from Salisbury University.