7 Fabulous Tech Freebies
Each year we round up a list of fabulous freebies, valuable offers with few or no strings attached.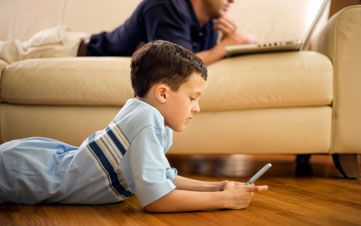 (Image credit: Thinkstock)
Each year we round up a list of fabulous freebies, valuable offers with few or no strings attached. This year's list is packed with more something-for-nothing deals than ever. Here are our seven favorite tech freebies, including free Wi-Fi, free unlimited texting and free computer software.
For our complete list, see Fabulous Freebies 2012 (opens in new tab).
1/8
Free Wi-Fi
In an effort to lure you inside, more restaurants and retailers are offering free Wi-Fi, including Starbucks, McDonald's and Barnes & Noble. Some public libraries, campgrounds and hotels offer this freebie too. Go to WiFiFreeSpot.com (opens in new tab) to find places to surf when you're away from home. Or download the Free Wi-Fi Finder app (opens in new tab) at iTunes.
2/8
Free Computer Security
You don't have to pay $70 a year for security software. Avast Antivirus and Microsoft Security Essentials for Windows get good reviews from tech experts and offer basic defenses, including malware protection.
3/8
Free Digital Storage Space
With free online backup storage, you can share files and protect them from computer crashes, theft and natural disaster. Windows Live SkyDrive gives you 7 gigabytes of free, secure digital storage space. You can also use Amazon Cloud Drive (5 GB free) or Dropbox (2 GB free).
SEE ALSO: Join the Cloud on the Cheap (opens in new tab)
4/8
Free Unlimited Texting
Save money on your cell phone plan by using a free texting service such as textPlus. It assigns you a free phone number through which you can send and receive texts as much as you want on your Android devices, iPhone, iPad and iPod Touch.
SEE ALSO: Smart Ways to Save on Smart-Phone Plans (opens in new tab)
5/8
Free Software
For many basic computing needs, you can get free software rather than shelling out for the Microsoft Office Home & Student suite ($120), Quicken Deluxe for budgeting ($59.99), Adobe Photoshop Elements for photo editing ($99.99) and other popular programs.
For word processing, spreadsheets and multimedia presentations, try OpenOffice.org (opens in new tab) or Google Docs (opens in new tab). To manage finances, we like the free budgeting program at Mint.com (opens in new tab). And for photo and video editing, try Aviary, Picasa, Pixlr or Apple's built-in iMovie software.
6/8
Free Tech Support
If you have a problem with your computer, head to TechGuy.org (opens in new tab) or 5starsupport.com (opens in new tab) for free help. You can search the forums for your machine's particular ailment or post a question to receive a timely response from the sites' squad of geek volunteers.
And if these sites can't help you, visit your device's manufacturer's own site for more free resources. Many post user manuals and FAQs to help you solve your dilemma.
7/8
Free Computer Classes
Brush up on your computer skills at your public library, which may offer a variety of free computer and technology classes. Some common courses include Internet and email basics, spreadsheet and word processing, digital photography and image editing, and family history research. For instance, New Yorkers looking for even more free tech guidance for their personal computers can attend the hands-on PC Maintenance workshop at The New York Public Library -- one of more than 25,000 free programs offered at the Library's branches across the city.
8/8