Best Black Friday Deals at Amazon, Best Buy, Costco, Kohl's, Walmart
Black Friday has become more than just one day of shopping.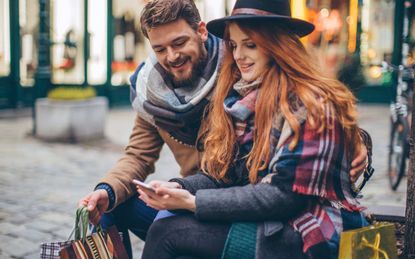 (Image credit: iStockphoto)
Black Friday has become more than just one day of shopping. Deals start rolling out on Thanksgiving (sometimes earlier), stretch through the weekend, and take on new life online come Cyber Monday. Lucky for you, we've spent the last couple of weeks uncovering the best Black Friday deals of 2016 at top U.S. retailers, culled from store ads and the advice of shopping experts.
One universal theme from the experts we've talked with is this: Act fast. Attractive prices can post for a brief time, especially on limited-quantity doorbusters. A word of caution, though. Act fast on what you are positive you want. With unfamiliar items, take enough time to compare prices and features. You're not getting a good deal if you snatch up an inferior product or pay more than the store down the street is charging.
Finally, beware browsing items in stores, then automatically assuming you can go home and order them online from Amazon.com for less. Brent Shelton of deals sites FatWallet.com and BFAds.net says Amazon's prices are (so far, at least) on par with other retailers' Black Friday promotions rather than undercutting them, as many shoppers have come to expect. Shelton recommends using the Amazon app to get deal alerts when items drop in price (opens in new tab).
Take a look at some of the best Black Friday deals we could find.
Online Editor, Kiplinger.com
Bob is a Senior Online Editor at Kiplinger.com. He has more than 40 years of experience in online, print and visual journalism. Bob has worked as an award-winning writer and editor in the Washington, D.C., market as well as at news organizations in New York, Michigan and California. Bob joined Kiplinger in 2016, bringing a wealth of expertise covering retail, entertainment, and money-saving trends and topics. He was one of the first journalists at a daily news organization to aggressively cover retail as a specialty, and has been lauded in the retail industry for his expertise. Bob has also been an adjunct and associate professor of print, online and visual journalism at Syracuse University and Ithaca College. He has a master's degree from Syracuse University's S.I. Newhouse School of Public Communications and a bachelor's degree in communications and theater from Hope College.