8 Ways to Get Your Health Plan to Cover More of Your Care
We don't have to tell you that the cost of health insurance has been steadily rising.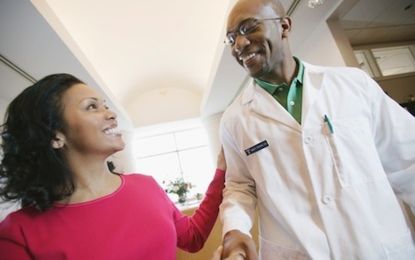 (Image credit: Thinkstock)
We don't have to tell you that the cost of health insurance has been steadily rising. The average U.S. worker with employer-provided coverage now pays $9,695 per year in premiums and other out-of-pocket costs for a family of four, according to the Milliman Medical Index. Compare that with the average bare-bones bronze-level policy sold on the state health insurance exchanges for 2014, which had a deductible of $4,343 for individual coverage.
Now that policies are legally required to cover certain services, insurers are intensifying efforts to rein in costs by shifting more of the burden to you. In addition to boosting deductibles, they are increasing cost-sharing for doctors' visits, drugs and procedures, and switching from fixed-dollar co-payments to coinsurance, which is based on the cost of care.
You'll pay even more if you don't follow a strict set of rules, such as staying within limited networks of medical providers or using the pharmacies and other facilities with which insurers have negotiated discounts. But, if you are privy to the secrets of insurers, you can slash your share of the expenses. Here are 8 ways to cut your costs by getting your health plan to pay more.
1/8
Stay in Your Network
Many insurers are shrinking their networks and including fewer doctors and hospitals. "The most expensive health care mistake you can make is to go out of your health plan's network," says Jackie Aube, a senior vice-president of Cigna. The cost difference can be huge. Preferred provider organizations (PPOs) usually let you use out-of-network doctors but charge higher co-payments or coinsurance rates -- say, 50% for out-of-network care compared with 10% for in-network services. If your plan is a health maintenance organization (HMO), you may not have coverage at all for out-of-network providers except in an emergency.
The out-of-network base price may also be higher because the network's providers agree to the insurer's negotiated rate, but outside providers can charge more. You may also have a higher deductible for out-of-network care and a higher annual limit on your out-of-pocket expenses.
Before you visit a doctor or have a procedure, ask both your insurer and the providers if they're included in your plan's network. If you're having surgery, check on the surgeon, anesthesiologist and facility.
2/8
Find out About Super-Preferred Providers
Your health plan may provide extra incentives for you to use certain in-network providers or facilities. The UnitedHealth Premium designation program, for example, recognizes physicians that meet guidelines for providing high-quality, cost-efficient care, and you may pay lower co-payments or coinsurance rates if you use those doctors. Most health plans' search tools can help you find providers who participate in these special programs.
3/8
Use Preferred Pharmacies
More health plans are introducing preferred pharmacies, which cost even less than regular in-network pharmacies. For example, the Humana Walmart Rx plan for Medicare Part D charges a $1 co-payment for a 30-day supply of certain generic drugs purchased at Walmart or Sam's Club (or a $0 co-payment through RightSource mail order), but the plan charges a $10 co-payment for the same drugs purchased at a nonpreferred network retail pharmacy. For pricier "Tier 4" preferred brand-name drugs (there are a total of five pricing tiers), you'd pay 39% coinsurance through Walmart, Sam's Club and RightSource but 50% coinsurance at nonpreferred network pharmacies.
4/8
Get Credit for Your Deductible
If you have a high-deductible plan, make sure you're getting credit toward the deductible for all of your care. Even if you're paying from your own pocket during the deductible period, file the claim so that you'll get the rate the insurer negotiated with the provider. Check your explanation of benefits to make sure you received credit toward meeting your deductible and your annual maximum out-of-pocket spending limit. And time your procedures carefully -- you may want to schedule them near the end of the year, after you've met your deductible, rather than in the new year, when the deductible resets.
5/8
Time Your Procedures Carefully
Consider scheduling procedures near the end of the plan year, after you've met your deductible, rather than waiting until the new year, when your deductible resets. And don't wait until the last minute to schedule appointments; other health care consumers will be doing the same thing.
6/8
Compare Overall Costs
If you buy health insurance on your own, you can switch policies when open-enrollment season for 2015 coverage starts on November 15. Most employer plans also have open-enrollment season in the fall. Compare premiums and out-of-pocket costs for the medicines you take and your typical health care services, and compare maximum out-of-pocket expenses in case you have a major health issue, says Michael Malasnik, a health insurance broker in Avondale, Ariz. Make sure your doctors are still in the plan's network.
7/8
Appeal a Denial
If coverage for a drug you need is denied by your insurer or you want to go out of network for a special procedure, find out about your insurer's appeals process. If in-network providers don't offer similar specialized procedures, then the insurer may cover the out-of-network doctor at in-network rates. You may be able to get help from your state insurance department (go to naic.org for links).
8/8
Get Free Preventive Care
The Affordable Care Act requires all insurers to provide several kinds of preventive care without any cost-sharing from you, regardless of your deductible. Depending on your age, this rule may apply to blood-pressure, diabetes and cholesterol tests, mammograms and colonoscopies, flu shots, routine vaccines, well-baby and well-child visits, and other preventive services (see the preventive-care page at Healthcare.gov for details).
Contributing Editor, Kiplinger's Personal Finance
As the "Ask Kim" columnist for Kiplinger's Personal Finance, Lankford receives hundreds of personal finance questions from readers every month. She is the author of Rescue Your Financial Life (McGraw-Hill, 2003), The Insurance Maze: How You Can Save Money on Insurance -- and Still Get the Coverage You Need (Kaplan, 2006), Kiplinger's Ask Kim for Money Smart Solutions (Kaplan, 2007) and The Kiplinger/BBB Personal Finance Guide for Military Families. She is frequently featured as a financial expert on television and radio, including NBC's Today Show, CNN, CNBC and National Public Radio.