WHAT YOU NEED TO KNOW ABOUT PAYING BILLS ONLINE
Nowadays eveything is about making life easier and paying bills is no exception.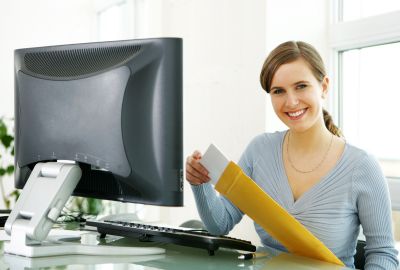 (Image credit: Getty)
Nowadays eveything is about making life easier and paying bills is no exception. Between snail mail, fraud and paper and postage costs, paying your bills online can save you time and money. Click through the slide show to the right for tips and benefits of "e-billing".
By Mark Solhei
More Lowdowns:
What You Need to Know About...
1/6
YOUR BEST BET IS A BANK.
Paying online at individual billers' Web sites is a hassle-you have to remember a slew of URLs, user names and passwords. But if you use your bank's bill-pay service, you can pay all your bills at one site with one user name and one password. Go directly to the biller's site only to pay last-minute bills you might have overlooked.
2/6
PAPER BILLS MAY COST YOU.
Blue Cross of California is charging hundreds of thousands of its individual policyholders $2 a month to put their bills in the mail. Another California insurer, Health Net, bills policyholders who choose paper $5 a month. Phone company MCI charges 99 cents a month for paper bills, and Internet service provider EarthLink charges $1. To avoid the fee, customers must sign up for "e-bills" at the company's Web site or pay automatically through their bank.
3/6
IF THE SERVICE ISN'T FREE, YOU COULD BE PAYING TOO MUCH.
With most third-party bill payers, you spend about as much as you would if you mailed checks. For example, Yahoo Bill Pay is free for three months, after which you pay $4.95 a month for 12 payments and 40 cents for each additional payment. Many banks, however, have lowered or done away with fees because they want to wean customers off paper checks.
4/6
USE QUICKEN OR MONEY? YOU'LL PAY TO UPGRADE.
The big software companies discontinue technical support and online services for their products after about three years. For example, as of last April, Quicken 2004 users could no longer download account information from their financial-services firms. To keep abreast of your financial details, you need to buy the latest version-at a cost of at least $29.99.
Plus, some banks charge customers to download account information through money-management software. For example, Wachovia instituted a $5.95 monthly fee for some accounts earlier this year. You can avoid the fee if you go to the site, download your statement, then import it into your program.
5/6
YOUR MONEY KEEPS EARNING INTEREST.
In the early days of online bill-paying, your account was often debited days before the money reached the biller. Now, for bills paid electronically your account is debited the same day your payment is credited. When an online bill-pay service has to send a paper check, your account is usually debited after the biller deposits the check.
ING's Electric Orange account takes online bill-paying to the next level: Enter the recipient's information and the details of the payment, and an e-mail is sent. The recipient clicks on the link within the e-mail to enter the account information and the money is transferred. Meanwhile, you earn 4% interest until the money is gone.
6/6
IT'S SAFER THAN SNAIL MAIL.
Most financial fraud occurs when checks, credit cards and account statements are stolen from mailboxes. Online financial transactions are encrypted to help reduce the possibility of identity theft. Plus, if you use your bank as your go-to bill-payer, you avoid sharing your account information with multiple billers, which helps to secure your data against hackers.