Best Banks for No-Fee, No-Fuss, 2019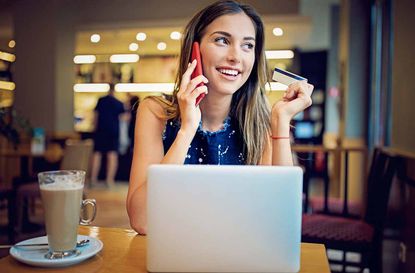 (Image credit: Getty Images)
These banks suit tech-savvy customers in their twenties, thirties and beyond who want a bank that's simple to navigate and is easy on fees.
Take a look at our top picks for banks that offer patrons a hassle-free experience.
Disclaimer
Informa Financial Intelligence compiled the data as reported by the financial institutions that it tracks; the information is subject to change. All rates as of June 20, 2019.
1/3
BEST: Ally Bank
Why it won: Limited choice is a good thing when each account is highly attractive.
Standout accounts: Interest Checking is fee-free and pays 0.1% on sums below $15,000, or 0.6% on balances of $15,000 or more. Online Savings pays a flat 2.2% on everything.
Ally offers one checking, one savings and one money market deposit account to customers, but each stands out for its simplicity. For example, the money market deposit account—which comes with a free debit card and checks for easy access to your cash—yields 0.9% if your daily balance hovers under $25,000 and rises to 1% for amounts above that. You can link a backup account to your checking so Ally can automatically transfer funds to make up shortfalls at no cost to you.
The banking app is packed with features, including remote check deposit, bill pay and an ATM locator. The separate Card Controls app lets you temporarily deactivate your card, restrict activity to a certain area, or specify spending caps for categories such as restaurants or department stores.
2/3
RUNNER-UP: Discover Bank
Why it won: The simple array of accounts became even more appealing after Discover eliminated a slew of fees.
Standout accounts: Cashback Debit pays 1% cash back on up to $3,000 in purchases each month. Online Savings yields 2.1% on all balances.
Discover Bank's free checking account has a simple rewards structure, with no minimum balance required. You can redeem cash back as a credit, pool it with earnings from your Discover credit card or automatically send your bonus to a Discover online savings account. The savings account is free as well. You'll need to fork over $2,500 to open a money market deposit account or CD, but certificate rates are im­pressive (for example, five-year CDs bring in 2.85%), and the money market account pays 1.95% on totals below $100,000 (2% for anything above that) and comes with a debit card and checks for quick access to your cash.
Discover now waives penalties for falling below a $2,500 balance in your money market deposit account, stop payments and more. And you will no longer incur a $30 insufficient-funds fee. (You can still set up free overdraft protection, which automatically transfers money from a designated account to cover certain transactions that would otherwise deplete your account.) To access your cash without paying extra fees, look for ATMs within the Allpoint or MoneyPass networks. Discover won't charge you to use another bank's ATM, but the operator might.
3/3

Associate Editor, Kiplinger's Personal Finance
Miriam lived in Toronto, Canada, before joining Kiplinger's Personal Finance in November 2012. Prior to that, she freelanced as a fact-checker for several Canadian publications, including Reader's Digest Canada, Style at Home and Air Canada's enRoute. She received a BA from the University of Toronto with a major in English literature and completed a certificate in Magazine and Web Publishing at Ryerson University.