Best Cities to Save on Gas
A gallon of regular unleaded gasoline runs, on average, about $3.93.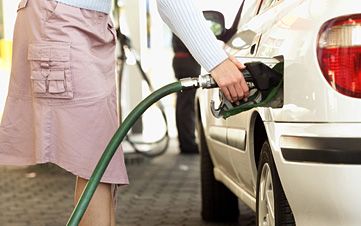 (Image credit: Thinkstock)
A gallon of regular unleaded gasoline runs, on average, about $3.93. At that price, a typical Honda Accord owner is paying $73 -- seventy-three dollars -- to fill up the popular sedan's 18.5-gallon tank. Drivers shell out even more at the pump in cities such as Los Angeles ($81 per tankful) and Chicago ($83).
There's little relief in sight. Gas prices, fueled by everything from state taxes to growing tension with Iran, have already edged up to last year's high, and analysts expect them to rise higher as the summer driving season nears. But while that puts enormous pressure on drivers in, say, California, where gas prices are steep, traffic interminable and commutes far, there actually are a number of places with more manageable commuting costs.
To identify the best cities to beat rising gas prices, we focused on three key factors that impact drivers: local gas prices, average commute times and the percentage of people who carpool to work. Carpooling, in particular, is an important indicator because it reduces traffic congestion for all drivers and lowers fuel expenditures for carpoolers themselves. Since this analysis is aimed at drivers specifically, we didn't take into account any potential savings from using public transportation rather than getting behind the wheel.
Check out our list of the 10 best cities to save on gas.
1/11
1. Amarillo, Texas
Population: 249,881
Length of commute: 17.6 minutes (U.S. average: 24.2 minutes)
Share of carpoolers: 12.1% (U.S. average: 10.4%)
Gas price per gallon: $3.64 (U.S. average: $3.93)
Cost to fill up a Honda Accord: $67
Texas traditionally ranks at the low end of the gas-cost spectrum, says Avery Ash, who tracks regulatory affairs for AAA. That has to do with the way gas is priced. When you fuel up, you aren't just paying for gasoline -- you're also paying taxes on that gas, the cost of refining it from crude oil, and the expense of transporting and distributing it to your local gas station.
In Texas, the gas station and the refinery are rarely far apart, cutting down on distribution costs. Amarillo, for one, sits just 45 miles south of Valero's 5,000-acre McKee Refinery, which processes oil from Texas, Oklahoma, Kansas and Colorado. Taxes also keep costs low for Texas commuters. The state taxes gas at 38.4 cents a gallon, well below the national average of 48.8 cents.
2/11
2. Casper, Wyo.
Population: 75,450
Length of commute: 17.7 minutes
Share of carpoolers: 11.7%
Gas price per gallon: $3.38
Cost to fill up a Honda Accord: $62
Rising gas prices don't faze Casper commuters, who currently enjoy the cheapest gas in the country. It's a welcome reality of the local economy, says Joshua Deifel, who supervises Casper's city planning. "Wyoming's main industries are all energy-related," he points out. The state is one of the largest coal and natural gas producers in the U.S., and it extracts a growing portion of the country's crude oil.
But Casper's jealousy-inducing $3.38 per gallon involves more than the small town's proximity to Sinclair, Amoco and Texaco refineries. So-called midcontinent crude oil such as Wyoming's currently enjoys a lower price on the commodities market. The state also taxes gas at 32.4 cents per gallon, the lowest rate in the nation.
3/11
3. Flagstaff, Ariz.
Population: 134,421
Length of commute: 18.0 minutes
Share of carpoolers: 13.7%
Gas price per gallon: $3.94
Cost to fill up a Honda Accord: $73
Flagstaff benefits from a shorter-than-average commute, but if you really want to know why driving costs skew low in this dry mountain city, look no further than the number of minivans on the road. Nearly one in seven people carpool to work, according to 2010 Census data, and by the city's count that number's even higher -- roughly one in five.
Kimberly Sharp, Flagstaff's neighborhood planner, chalks it up to the city's outdoorsy, environmentally minded culture. "We have an amazing natural environment and weather, super-clean air and very cool people," she says. "We're an eco-friendly community." Biking and walking to work are also big here, and only 68% of commuters actually drive to work alone, ten percentage points below the national average.
4/11
4. Corpus Christi, Texas
Population: 428,185
Length of commute: 19.4 minutes
Share of carpoolers: 11.9%
Gas price per gallon: $3.67
Cost to fill up a Honda Accord: $68
Like Amarillo to the northwest, Corpus Christi can thank low state taxes and nearby oil for its cheap price at the pump. Oil refining ranks among the city's largest industries, with thousands of people working on offshore oil platforms and in the factories along ten-mile "Refinery Row." More importantly, Corpus Christi is the country's sixth-largest port, through which 68 million tons of petroleum passed in 2010 alone.
While oil from the Gulf currently costs more than midcontinent oil, Corpus Christi commuters still save on distribution and transportation costs. Plus, as in Amarillo, they pay nearly 30 cents per gallon less in taxes than commuters in New York or California. That means gas here will stay relatively cheap, even as prices rise elsewhere.
5/11
5. Sioux City, Iowa
Population: 143,577
Length of commute: 17.2 minutes
Share of carpoolers: 11.6%
Gas price per gallon: $3.87
Cost to fill up a Honda Accord: $72
For Sioux City, location is everything: The Great Plains outpost sits right at the juncture of Iowa, Nebraska and South Dakota, putting it within range of a number of new shale fields. That's currently the best place to be, says Ash, the AAA analyst. Recent oil booms and a lack of outbound infrastructure have essentially isolated parts of the Midwest from the world market, creating a regional oil glut along the axis from North Dakota to Oklahoma and drawing prices there below the global norm.
Gas in Sioux City runs particularly cheap. Iowa commuters pay only 40.4 cents per gallon in gas taxes, versus 46 cents across the state line in Nebraska and 42.4 cents in South Dakota.
6/11
6. Pueblo, Colo.
Population: 159,063
Length of commute: 20.4 minutes
Share of carpoolers: 11.8%
Gas price per gallon: $3.79
Cost to fill up a Honda Accord: $70
Pueblo sits just northwest of Cushing, Okla., a tiny town with a big role in the U.S. oil industry. The self-declared "Pipeline Crossroads of the World" connects Gulf Coast oil suppliers to northern consumers; it's also the southern terminus of the much-debated Keystone Pipeline, which delivers 591,000 barrels of crude oil per day from Alberta to points south.
Most importantly from a price perspective, Cushing is the epicenter of the current oil glut. Much of the extra crude sits in storage tanks outside of town. For Colorado consumers, that's a double boon: The glut means current gas prices are down, and Pueblo's proximity to Cushing means that distribution costs will stay low even after the extra crude dries up.
7/11
7. Billings, Mont.
Population: 158,050
Length of commute: 18.0 minutes
Share of carpoolers: 10.0%
Gas price per gallon: $3.65
Cost to fill up a Honda Accord: $68
"Bakken" is not a household name in much of the country, but it means a lot to Montana drivers. The Bakken Formation is a shale oil reserve in North Dakota, Montana and Saskatchewan that could hold as many as 24 billion barrels of oil. New production in these areas is partially to blame for the midcontinent oil glut and the lower gas prices that came with it.
But even when prices normalize, drivers in Billings can expect to pay less at the pump. The U.S. Geological Survey is reassessing its estimates of the reserve, with an eye toward revising them upward. Speaking in Billings on March 26, Harold Hamm, the CEO of drilling company Continental Resources, called it the "largest field found in the world in 40 years" -- an estimate that, if true, could make Bakken and its environs the next Texas.
8/11
8. Columbia, Mo.
Population: 172,786
Length of commute: 18.1 minutes
Share of carpoolers: 12.9%
Gas price per gallon: $3.77
Cost to fill up a Honda Accord: $70
Like Flagstaff, Ariz., Columbia drivers benefit from a carpooling culture that encourages people to share their commutes -- and commuting costs. Unlike Flagstaff, however, Columbia's love of the carpool is by design. The city's PedNet Coalition, a high-powered pedestrian and biker advocacy group, has sponsored classes, awareness weeks and legislation since 2000. "We continually present the health, environmental, and economic benefits of walking, bicycling, car-pooling and mass transit to the community and policymakers," says Ian Thomas, PedNet's executive director.
"As a result of these efforts, Columbia is seeing a reduction in the number of single-occupancy vehicle trips," Thomas says. Commuters headed for nearby Jefferson City stand to save the most: Thousands of state employees live in Columbia and work in Jefferson City, the state capital, making it easy for them to find carpooling buddies.
9/11
9. St. Joseph, Mo.
Population: 127,329
Length of commute: 18.9 minutes
Share of carpoolers: 11.5%
Gas price per gallon: $3.67
Cost to fill up a Honda Accord: $68
It's only a three-hour drive from Columbia to St. Joseph, but gas is nearly a dime cheaper here. That gap probably has to do with location: St. Joseph sits north of Kansas City right on the state line, which puts it closer to Kansas's Coffeyville, El Dorado and McPherson refineries.
Those refineries stand to see more crude oil in the future -- evolved drilling techniques, such as horizontal drilling and hydraulic fracturing, are reviving once-forgotten wells across the state. That's good news for commuters in St. Joseph, who save on distribution costs and a lower-than-average, 35.7-cent gasoline tax (versus Kansas's 43.4 cents).
10/11
10. Cheyenne, Wyo.
Population: 91,738
Length of commute: 15.8 minutes
Share of carpoolers: 9.3%
Gas price per gallon: $3.49
Cost to fill up a Honda Accord: $65
Cheyenne has two things keeping costs down for drivers: Wyoming's traditionally cheap gas and ultra-quick commutes. In fact, the capital city's typical 16-minute commute falls 10 minutes below the national average -- and 20 minutes below the rush-hour slog in New York. That's to be expected in a small city like Cheyenne, says Tom Mason, the city's transportation planner: "We joke that you can get from one side of town to the other in 15 minutes," he says.
But even drivers who live in the sprawling subdivisions around Cheyenne enjoy quick commutes downtown, thanks to the city's convenient perch at the junction of I-80 and I-25. A 15-mile commute lasts 15 minutes; the equivalent drive in Washington, D.C., can take three times as long.
11/11