3 Tech Stocks Paying Better Dividends Than Apple
Technology stocks, once the domain of high-flying growth investors, are becoming an increasingly generous source of dividends for income investors.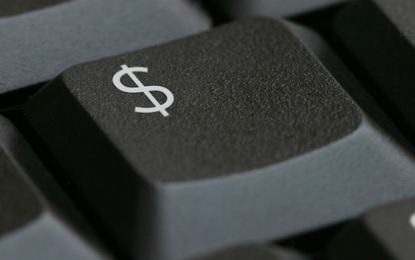 (Image credit: iStock)
Technology stocks, once the domain of high-flying growth investors, are becoming an increasingly generous source of dividends for income investors. The information technology sector led the market by total dividends paid both for the third quarter of 2016 and for the 12 months that ended September 30, according to a FactSet analysis of the 419 dividend payers in Standard & Poor's 500-stock index. Apple (symbol AAPL) was tops in the IT sector, paying $12.2 billion in dividends over the 12-month stretch.
But just because Apple handed out the most money to its shareholders doesn't mean it's the best source of income in the sector. In fact, Apple's stock currently yields just 1.8%, even less than the S&P 500's 2.1%. So we set out to find mature tech stocks with solid business outlooks that offer superior yields to Apple. Our search turned up three blue-chip names. How blue? Like Apple, all three of our picks are components of the Dow Jones Industrial Average. Take a look.
Disclaimer
(Prices and yields are as of February 1; yields are based on the last four quarterly dividend payments.)
1/3
Cisco Systems
Symbol: CSCO
Dividend yield: 3.4%
Cisco Systems, which makes the routers, switches and modems that form the backbone of the internet, is poised for better-than-expected sales growth, analysts say. A recent survey of its customers by UBS Securities revealed that spending on Cisco products remains a top budgetary priority. The tech company gets good marks for being easy to work with, and two-thirds of respondents said it has the best overall security offering. The growth of cloud-based computing (storing data and applications on remote servers) and the Internet of Things (the expanding digital interconnectivity of everyday items, from cars to refrigerators) are long-term tailwinds for the company and the stock. UBS has a "buy" rating on Cisco shares.
Analysts, on average, expect Cisco's earnings to rise by just a penny this fiscal year ending July 30, to $2.37 from $2.36, according to a survey by Thomson Reuters. Sales are forecast to slip 1.9% in fiscal 2017. The more bullish case for Cisco stems from projections for the following fiscal year (ending in July 2018), when profits are projected to climb 5% to $2.49 a share, and revenue is expected to gain 2.4%.
Cisco's dividend, which dates back to 2011, has increased annually. The company disbursed $5 billion in common dividends for the 12 months ended Oct. 31. That was supported by $12 billion in free cash flow, or cash left over after spending the money required to operate and expand the business.
2/3
Intel
Symbol: INTC
Dividend yield: 2.9%
Consumers are increasingly forgoing desktop computers for mobile devices. As a result, PC sales have become a slowly melting iceberg. Market research firm Gartner found that PC sales fell for eight consecutive quarters as of the third quarter of 2016. That has forced Intel, the world's largest maker of the central processing units that serve as a PC's brain, to find new ways to generate revenue growth.
The expansion of cloud-based services has been a boon to Intel, thanks to its market-share dominance in server chips. True, Intel faces changes in customer demands and competition from rival Advanced Micro Devices (AMD), but analysts at Stifel say it's responding well. "Intel has been acquiring technologies and recruiting outside managerial talent to prepare for the changing market," Stifel analyst Kevin Cassidy, who rates Intel shares a "buy," said in a recent note to clients.
Analysts expect 2017 earnings to rise to $2.79 from $2.72 a share in 2016, according to Thomson Reuters. Revenue is forecast to increase 1% to $60.1 billion. Intel paid its first cash dividend in 1992, and the company resumed annual dividend hikes two years ago. Intel's payout ratio, or dividends as a percentage of earnings, is a conservative 37% and below even the S&P 500's average ratio of 40%.
3/3
Microsoft
Symbol: MSFT
Dividend yield: 2.4%
Microsoft is another tech company that's benefiting from the rise in cloud computing. An increasing number of customers now pay a recurring subscription fee to use its software rather than purchasing it outright. It's proving to be a hot area of growth. "The closely watched commercial cloud business -- which includes Office 365, Azure and Dynamics 365 -- continued to grow at a torrid rate, reaching over $14.0 billion in annualized revenue in the second quarter [which ended December 31, 2016]," William Blair & Co. analyst Jason Ader said in a recent note to clients.
Importantly, the analyst expects Microsoft to become more profitable over time because of its "disproportionate growth in its commercial cloud business, which is being boosted by rapid customer adoption of Office 365 and Azure." Azure is Microsoft's cloud-computing platform, and Office 365 is the subscription version of its popular Office applications. Cloud-based services can have higher profit margins than traditional licensed software.
Analysts polled by Thomson Reuters project earnings to rise to $2.97 a share for the current fiscal year ending June 30, from $2.79 in fiscal 2016. Revenue for fiscal 2017 is expected to increase 4.9% year over year, to $96.5 billion. For its second quarter, which ended December 31, Microsoft generated $1.3 billion in free cash flow after disbursing $3 billion worth of dividends. The company has paid a dividend to its shareholders since 2003. By contrast, Apple resumed paying a regular quarterly dividend only in 2012, following a 17-year layoff.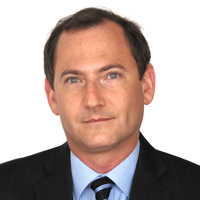 Senior Investing Writer, Kiplinger.com
Dan Burrows is Kiplinger's senior investing writer, having joined the august publication full time in 2016.
A long-time financial journalist, Dan is a veteran of SmartMoney, MarketWatch, CBS MoneyWatch, InvestorPlace and DailyFinance. He has written for The Wall Street Journal, Bloomberg, Consumer Reports, Senior Executive and Boston magazine, and his stories have appeared in the New York Daily News, the San Jose Mercury News and Investor's Business Daily, among other publications. As a senior writer at AOL's DailyFinance, Dan reported market news from the floor of the New York Stock Exchange and hosted a weekly video segment on equities.
Once upon a time – before his days as a financial reporter and assistant financial editor at legendary fashion trade paper Women's Wear Daily – Dan worked for Spy magazine, scribbled away at Time Inc. and contributed to Maxim magazine back when lad mags were a thing. He's also written for Esquire magazine's Dubious Achievements Awards.
In his current role at Kiplinger, Dan writes about equities, fixed income, currencies, commodities, funds, macroeconomics, demographics, real estate, cost of living indexes and more.
Dan holds a bachelor's degree from Oberlin College and a master's degree from Columbia University.
Disclosure: Dan does not trade stocks or other securities. Rather, he dollar-cost averages into cheap funds and index funds and holds them forever in tax-advantaged accounts.